Academy Of Mine As An Alternative
A Better Alternative to TalentLMS for Small-Medium Businesses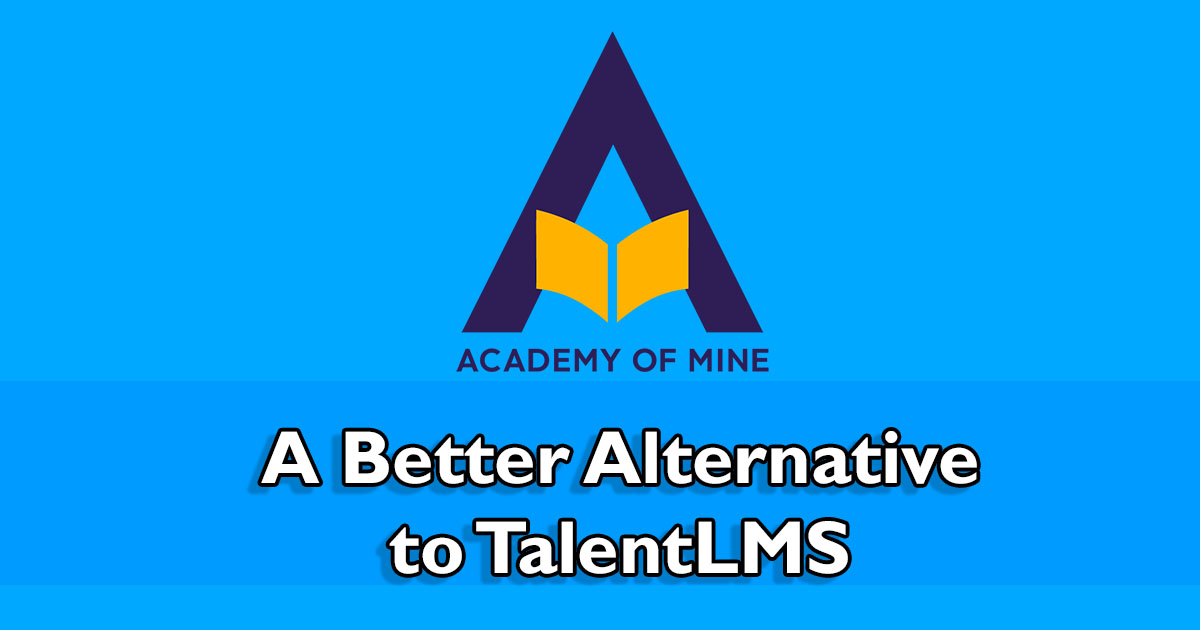 Studies estimate that the LMS market will be worth a whopping $28 billion by 2025. With LMSs and other software platforms for managing training and eLearning being used so much in business, which LMS platform is the best for you? There are different types of LMSs, and even comparing the same type of LMS, each platform is designed with different features…
Let's keep things in this article simple and compare two reputable LMSs: Talent LMS versus Academy Of Mine LMS.
Advantages of TalentLMS
Low pricing options
Talent offers many different low-priced plans that are affordable for small businesses. One unique thing about Talent's pricing is that they offer two types of plans. Standardized pricing, which limits your system based on the total number of registered users, and Active user pricing which is based on the number of different users that log into your portal each month.
Talent's standard pricing is as listed below:
$0 plan per month (very restricted – 5 user limit)
$69 per month
$149 per month
$279 per month
$459 per month
Talent's active user pricing is as listed below:
$149 per month
$269 per month
$389 per month
$519 per month
Enterprise plan (reach out for pricing.)
Read all about the details of Talents' pricing plans.
Unlimited storage for every plan
Although Academy Of Mine's most affordable plan gives you a lot of storage (500GB), Talent actually gives you unlimited storage on every plan. Going back to AOM, their professional plan which costs $1,000 per month gives 1TB of storage, and the custom plan gives you unlimited storage.
Course Library Add-on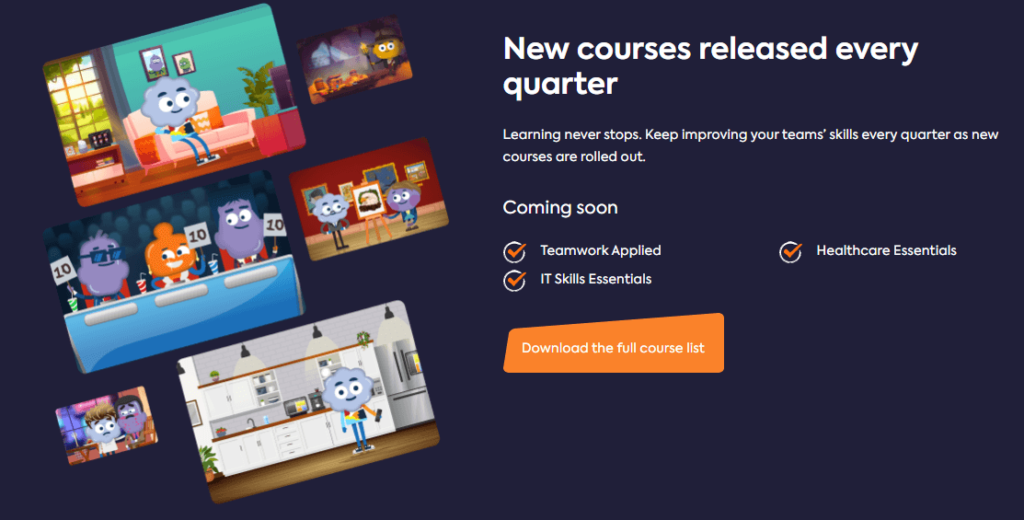 If you're looking for an eLearning platform that provides you with courses to sell/offer, TalentLMS is a good option. Before you're sold, getting access to the "Talent Library" will cost you money on top of the standard pricing. That said, Academy Of Mine does not currently offer a course library.
The Talent Library gives you access to 550 courses including topics such as:
5 courses on Sales Training Essentials
10 courses on Project Management Training Essentials
10 courses on Marketing Training Basics and more.
Supports Tin Can (xApi)
xApi was originally created to be the replacement for SCORM, but that never panned out. If you have xApi courses that you want to use in your programs – Talent LMS supports these. Alternatively, if you have SCORM 1.2 and 2004 courses, and, or you want to create courses within the LMS, you can do this with Academy Of Mine.
Native iOS and Android app
TalentLMS unlike most LMS companies is mobile-friendly on IOS and Android with an app.
Multilingual
If you're looking for a Multilingual LMS, the Talent platform supports over 30 languages, and can be set to match each user's language and time zone.
Disadvantages of TalentLMS
Overwhelming amount of pricing options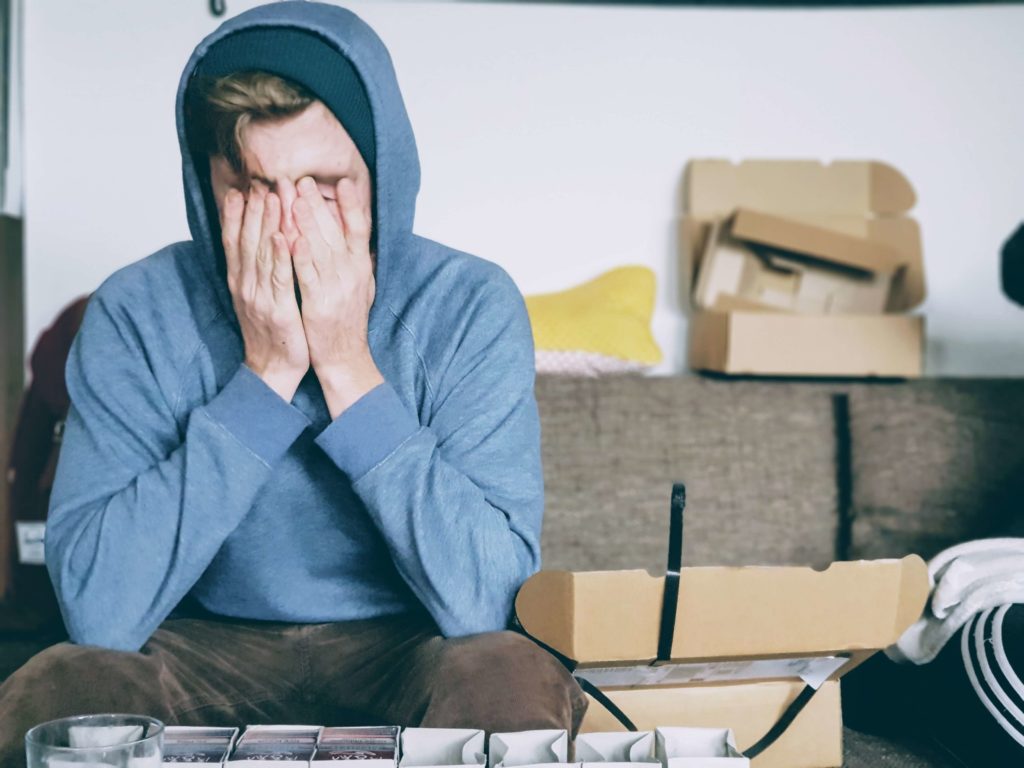 From one LMS company to another, the amount of options TalentLMS offers can be quite overwhelming, especially if you're completely new to the market. That said, the number of pricing options Talent has may be a benefit to you – especially if you know that you prefer to pay based on the number of active users, rather than the total number of users.
Academy Of Mine on the other hand has simple pricing; our essentials plan is $599 a month and offers most of the features that you could ever need with 250 active users. Our second most expensive plan is $999 and gives you everything essential with 1,000 active users, API access, and more. Of course, our last plan is custom pricing – this is designed for companies looking for a customized LMS with unlimited storage, a dedicated account manager, custom hosting, and more.
They don't support in-person training
If you're only training online using webinars (instructor-led) and courses, then this isn't important. However, if you're looking to sell registration tickets to in-person events, then Talent LMS doesn't support this. Thankfully, the Academy Of Mine LMS supports in-person training in addition to its self-paced courses and webinar training features.
Not great for customizations
Talent offers a wide range of features and integrations, but based on our research and what customers like cpsboard have told us before switching to AOM, their platform is difficult to customize. Here are what two Talent LMS customers from the past year had to say about modifying the platform:
"It is not that easy to make any interface modifications and add stuff to the site"
"Customization – making any changes to the interface and adding items to the portal is not that easy"
Advantages of Academy Of Mine
Customizable LMS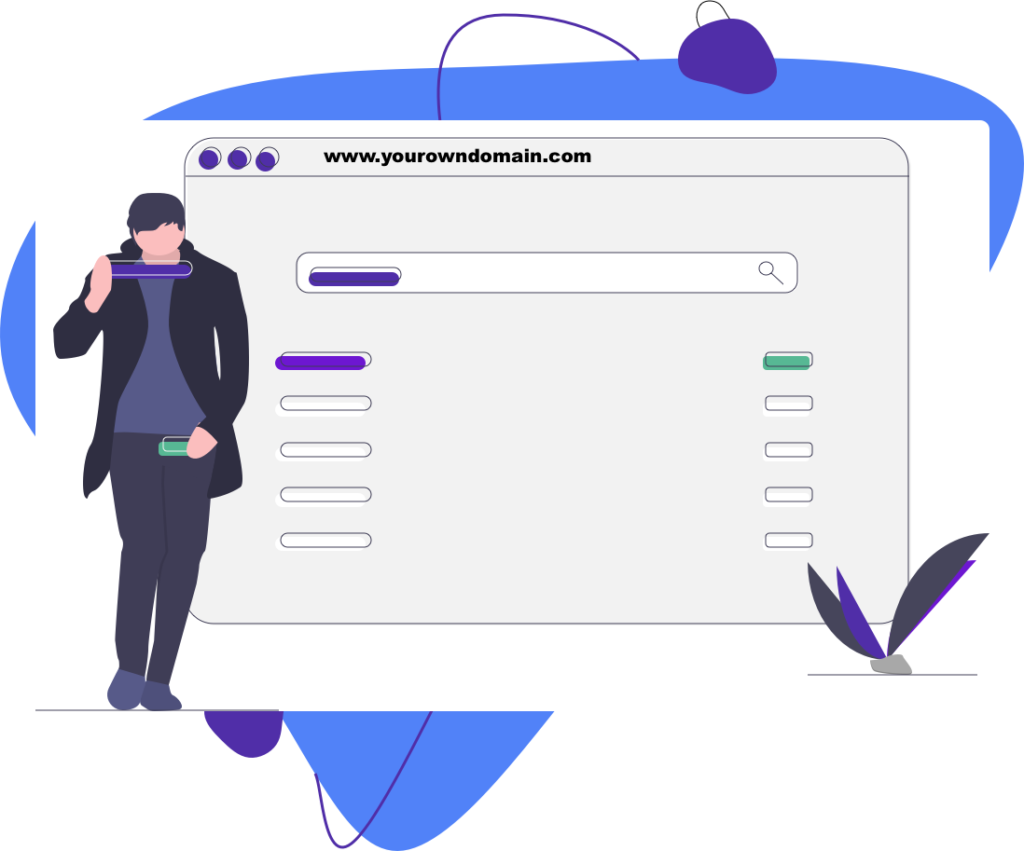 If you want to customize your LMS platform to meet your company's specific needs, Academy Of Mine can help you make that happen with our custom pricing plan. Talent LMS does offer a similar plan but their platform is better suited for you if you don't need a custom solution. The alternative to building an LMS with us is building one yourself – and this requires a lot of time and money – and you will need a tech team and a huge budget. Not to mention, building an effective LMS or other eLearning platforms can take months and there's no guarantee of success.
When working with AOM, if your business needs different features built out (that aren't by default included), you can bring that up with our team to see what's possible. While we can't honor every customization request, we've got a pretty good track record.
Supports in-person training, courses, and instructor-led-training (webinars)
The beauty of Academy Of Mine is our platform helps you manage both online and in-person courses. For example, if you're holding an in-person event, you can sell course registration seats online and then manage the attendance.
Here are a few more in-person training features AOM supports:
Attach course materials in the portal
Create a digital knowledge base with resources for customers
Send email reminders to users, and more.
If you're managing both online and in-person training, then our platform allows you to manage both mediums in one platform while making it easy for your customers. AOM also has a built-in authoring tool for creating self-paced courses – our platform also integrates with Zoom, Microsoft teams, GoToWebinar, and more apps to host live-virtual sessions.
Reliable Tech Support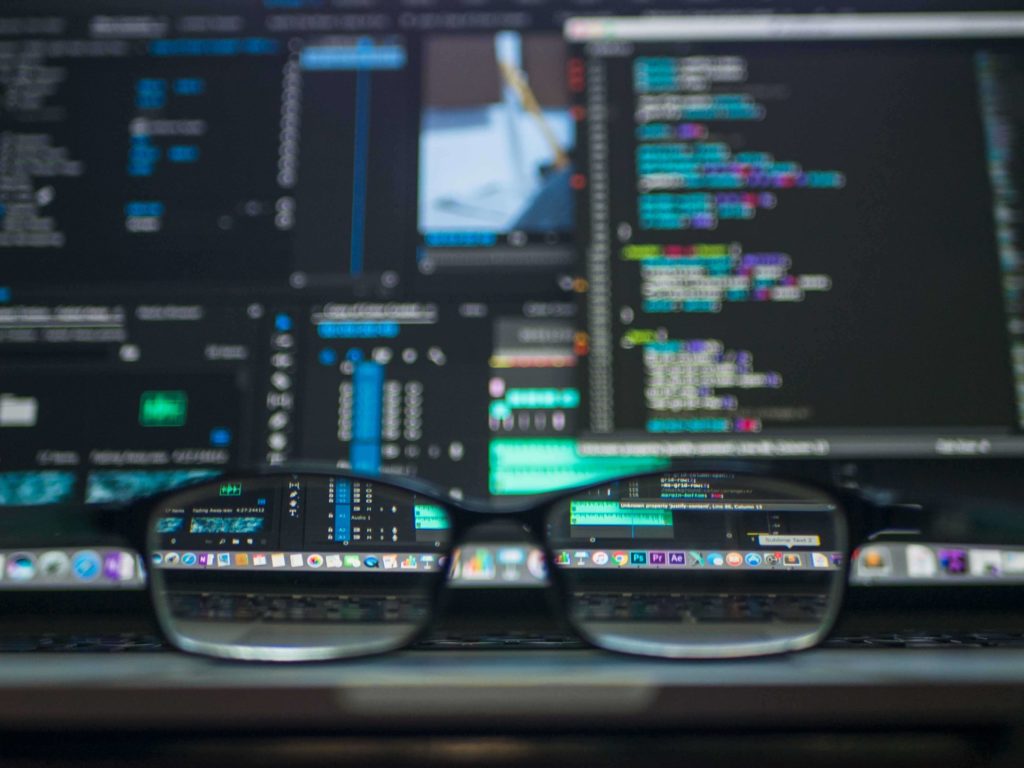 Baked into the cost of Academy of Mine is our amazing support team, and an easy-to-use plus effective LMS platform. While you're logged into the LMS as an admin, there's a "tutorials and support" widget that you can click on to videos and read instructions on how to use the platform. Additionally, the support widget is connected to a full knowledge base that's kept up to date on our platform's features, and we have a YouTube channel that's regularly updated with new LMS tutorials.
If you need more help at AOM, customers can create a support ticket, send an email to support, or reach out to their customer success manager 24/7. Most support tickets get resolved in under a day! Here's what a national real-estate franchise has to say about our support – "Flexible and Innovative LMS Provider with Excellent Support"; you can read more about our customer's thoughts on the Academy Of Mine support here.
Intuitive user interface
The Academy Of Mine platform is to use – see for yourself. Customers tell us all the time about how simple and easy navigating through our interface is for both admins managing training, and for students enrolled in courses. As we just mentioned, if admins do have trouble using the platform, there's a help widget and extensive knowledge base that explains how every feature works in the LMS.
Personalized Customer Success
Customer and tech support is important for helping you use the LMS; equally important, is customer success for making sure that you're happy and reaching your goals with the LMS. At Academy Of Mine, you have a dedicated customer success manager who is your go-to person for answering your questions and helping you when the knowledge base, onboarding calls, and tutorial videos aren't enough. Your dedicated account manager is also the best person to talk to about building custom features in your LMS (if you're on the custom plan).
Flexible Rest API
Academy of Mine Offers a flexible REST API, so you can build your own integrations and extensions as needed. This means that if you have a tech team then you'll be able to customize your platform yourself at no additional cost. Regarding customizations, there are also a lot of options to add scripts, and write HTML throughout AOM (optional if this interests you).
Disadvantages of Academy Of Mine
The cheapest plan is $600 a month
Our most affordable LMS plan starts at $600 a month – with discounts on 1-3 year contracts. Honestly, Talent has much cheaper options for running small training programs, but if you're looking for a scalable solution with an abundance of features like eCommerce, integrations, custom branding, group portals, and more, Academy Of Mine is what you need. Not to mention that if you want a customized solution, Academy Of Mine has been offering building custom LMSs for 8 years now.
Our three pricing plans are $599 for the Essentials, $999 for the Professional plan, and then we have an Enterprise plan which is custom pricing.
Here are the features you get with the Essentials plan:
Custom Domain
250 Active Users (AUs)
500 GB Storage (SCORM files up to 75 GB)
25 B2B/Group Portal
Quizzes, Assignments, Surveys & Evaluations
Integrated eCommerce
SCORM 2004 and SCORM 1.2 compliant
eCommerce Reporting
Flexible Webpage Builder
Live Webinar Integrations
Bulk Import and Export Data
CRM, Analytics, and other Integrations
Detailed Activity & Audit Log
Translate your LMS to Spanish or French on-demand
You can read more about our plans on the AOM pricing page.
Limited language translations
With Academy Of Mine, you can switch your LMS from English to Spanish or French on-demand. If you want to translate your site to other languages it's possible and we've done it many times before, but this would have to be a custom implementation. AOM doesn't currently support multilingual translations, so users cannot change the language of their portal on their own; only admins can translate the site to one language that affects every user in the portal.
You bring the content
Academy Of Mine doesn't currently offer a content library where you can resell courses that we provide for you. If you are already bringing PDFs, SCORM courses, Videos, PPTs, and other types of self-paced training content with you then this isn't a problem. Even if the type of content you are bringing is minimal, our LMS has a built-in authoring tool that helps you build out your training content into formal courses that users can access on-demand. You can also convert static documents and materials for training into live-virtual events using webinars within our platform.
No iOS and Andorid App
Academy Of Mine doesn't currently offer IOS or Android apps for our platform. On the bright side, our LMS works on a tablet or mobile phone through the web browser.
Why you should choose Academy Of Mine
By now you should be armed with everything you need to decide whether Talent LMS or Academy of Mine is the right solution for you. If you're looking for training management software to streamline your customer and partner training out of the box, even an established company like Talent isn't going to do that for you (95% of the time).
Why are we telling you this? Because if you want an LMS that is customizable and is supported by a team that prioritizes your success, let's discuss more on a call today!