APIs, eLearning Software, Integrations, Learning Management System, Online Training System
19 Essential Features Of A Learning Management System (LMS)
11 min read
|
Sep 21, 2021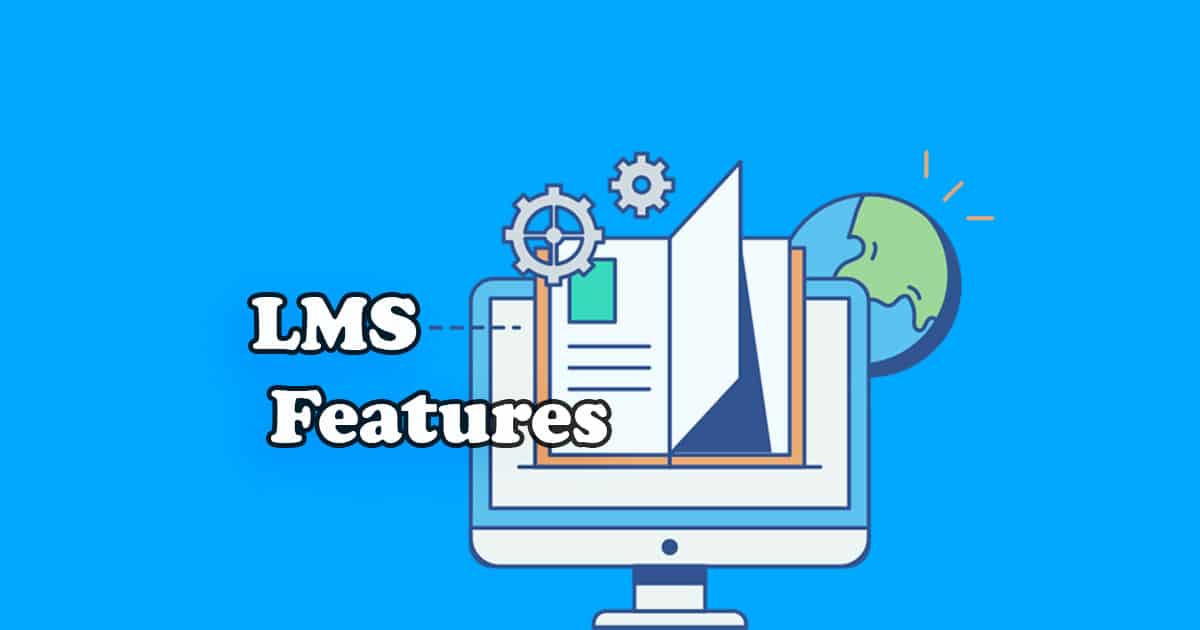 Finding the perfect Learning Management System (LMS) can be overwhelming since there are so many features to consider.
An LMS is a powerful piece of software that organizations use to solve a variety of needs. From internal training to customer education, selling eLearning courses, and more.
LMSs help organizations train their employees, customers, and partners online. Once logged into an LMS, users can train synchronously by joining a virtual instructor-led class or asynchronously by completing a self-paced online course. LMSs are unbeatable when it comes to all things eLearning: improving training effectiveness, increasing knowledge retention in training programs, reducing the cost of training, monetizing eLearning, and more!
Now that the basics of Learning Management Systems, let's talk about some essential LMS features.
Intuitive Interface For Admins And Learners
A great LMS should have little to no learning curve.
Nothing is more frustrating than going through an online course that seems like it was built on an eLearning platform from the 90s.
The purpose of an LMS is to simplify administering eLearning for businesses of all sizes. One way LMSs do this is with certain features that improve the learning experience for users in training programs. For example, every LMS should allow students to begin where they left off, on unfinished videos, course modules, and courses in eLearning.
Another feature worth considering for your LMS is a customizable learner interface. For example, the Academy Of Mine LMS allows admins to easily add resource pages like an FAQ or help section to a course — this helps improve the learning experience for your users.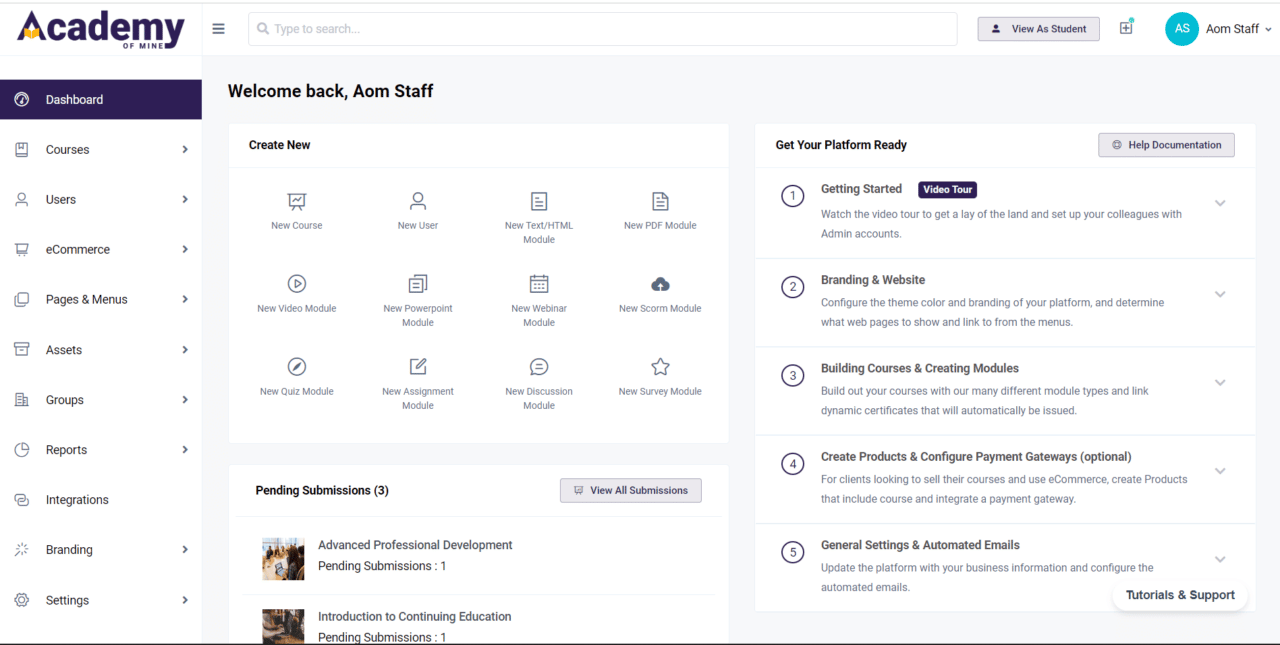 eCommerce Features To Sell Courses
If you are selling training online, your LMS needs to have eCommerce functionality. An LMS with eCommerce features and integrations allows you to sell courses directly on the LMS or with an existing eCommerce site like Shopify or WooCommerce.
An LMS with eCommerce also helps you:
Connect with payment gateways such as Stripe, PayPal, and Authorize.Net to accept payments.
Sell training as individual courses or in bundles.
Report on your eCommerce sales and revenue.
Design course catalogs to market and sell your courses to customers, partners, and other organizations.
Discount training courses with coupon codes and promotions.
eCommerce integrations ensure that users won't have trouble browsing, previewing, and purchasing training from you on the LMS.
Integrations
You're using a lot of software. From HubSpot to Google Analytics, if your customers and their data live outside of your LMS, shouldn't you be able to integrate the two? We think so! Integrations are the bridge between an LMS and external software applications.
A few common types of Integrations are:
Web analytics like Google Analytics and Facebook Pixel, for monitoring data and measuring marketing success.
CRMs like HubSpot and Salesforce for optimizing customer relationships.
API and Developer Access for giving developers the flexibility to build out anything they like with LMS data.
Videoconference apps like Zoom and Microsoft Teams for virtual instructor-led training.
CE-tracking and reporting software like cebroker.
Digital badge and certificate platforms like Accredible.
Certificates Of Completion
An important part of professional development is earning certifications. LMSs can help you create certificates and automatically deliver them to learners.
Most eLearning certificates include an issue and expiration date, the instructor's name or name of the company that issued it, and the student's name who earned the certificate. That said, every training program is unique; using an LMS you can customize certificates to meet your organization's needs.
Let's say you want to create a certificate template to reuse for different training courses. This certificate has to match your brand visuals and include specific company, learner & instructor, and accreditation information. If you're using a Learning Management System like Academy Of Mine, this is all easy to do with custom fields and our certificate builder.
LMSs should always store certificates for learners and admins to download or transfer to a different platform.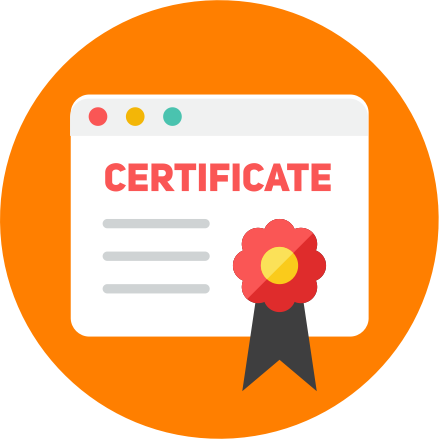 Blended Learning
Isn't it funny how some people love listening to audiobooks rather than reading and vice versa? This is because everybody has their own unique learning style.
It's important to create learning programs designed to work for all types of learners. One way you can do this is with an LMS that's capable of creating self-paced learning, which students go through in their own time, and instructor-led training, which happens in real time and is taught with a group of others. The combination of these two types of eLearning is called Blended learning.
Imagine your organization hosts an online training webinar using Zoom or another video conference app. Since these webinar providers integrate with LMSs, you can create, host, and report on the attendance of the webinar using the LMS. After the instructor-led webinar training is done, you can enroll the attendees in self-paced courses to complete on their own time.
Here are some examples of content you can include in a self-paced course:
Reading assignments
Self-paced presentations
Videos
Interactive activities (SCORM).
PDFs
Multiple choice, short answer, and other style quizzes.
Written assignments.
Group discussions.
Course Management
Change happens so often in business: new customers come and go, brand changes are implemented, you run different marketing campaigns, etc. The same can be said about managing online training — no course is going to stay the same forever.
Every Learning Management System needs to have great course management functionality. That way, admins can adjust content and manage eLearning courses.
Here is what course management is about:
Editing existing courses.
Adding or removing modules in an existing course.
Using templates to simplify course creation.
Assigning badges, points, or certificates to a course.
Adjusting the order of course content.
Another important factor when it comes to course management is course authoring.
The LMS company your organization decides to work with should allow for easy content creation within the platform, and give the option to use 3rd party Authoring tools like Adobe Captivate and Articulate Storyline 360 to create content externally.
Supports eLearning Content Formats
Just as every student learns differently, every instructor teaches differently. Equally important, every instructional designer creates presentations and eLearning courses differently. That's why great LMSs support a wide variety of eLearning content formats, such as Text/HTML, PDF, Videos, PowerPoints, and SCORM.
Localization & Translations
Localization is the process of translating course material into a different language. Now you may be reading this, asking yourself if translations are necessary for you. If you are using an LMS for employee training, do all of your employees speak one language? The same can be asked of your customer training or partner training program — and this is especially important to consider if you're training global teams.
There are two types of translations that Learning Management Systems offer. The most common of the two translations happen at a global level. In other words, only administrators with permission can change the language of the LMS (this translation affects everyone). The second translation option — which offers more flexibility — allows translations to happen at a user level. Meaning, if there are 10 people training in the LMS, each of them can translate their course content to a preferred language without impacting others (as long as the language is supported).
Administrators of the Academy Of Mine LMS can translate their site from English to Spanish, or French, instantly with the click of a button.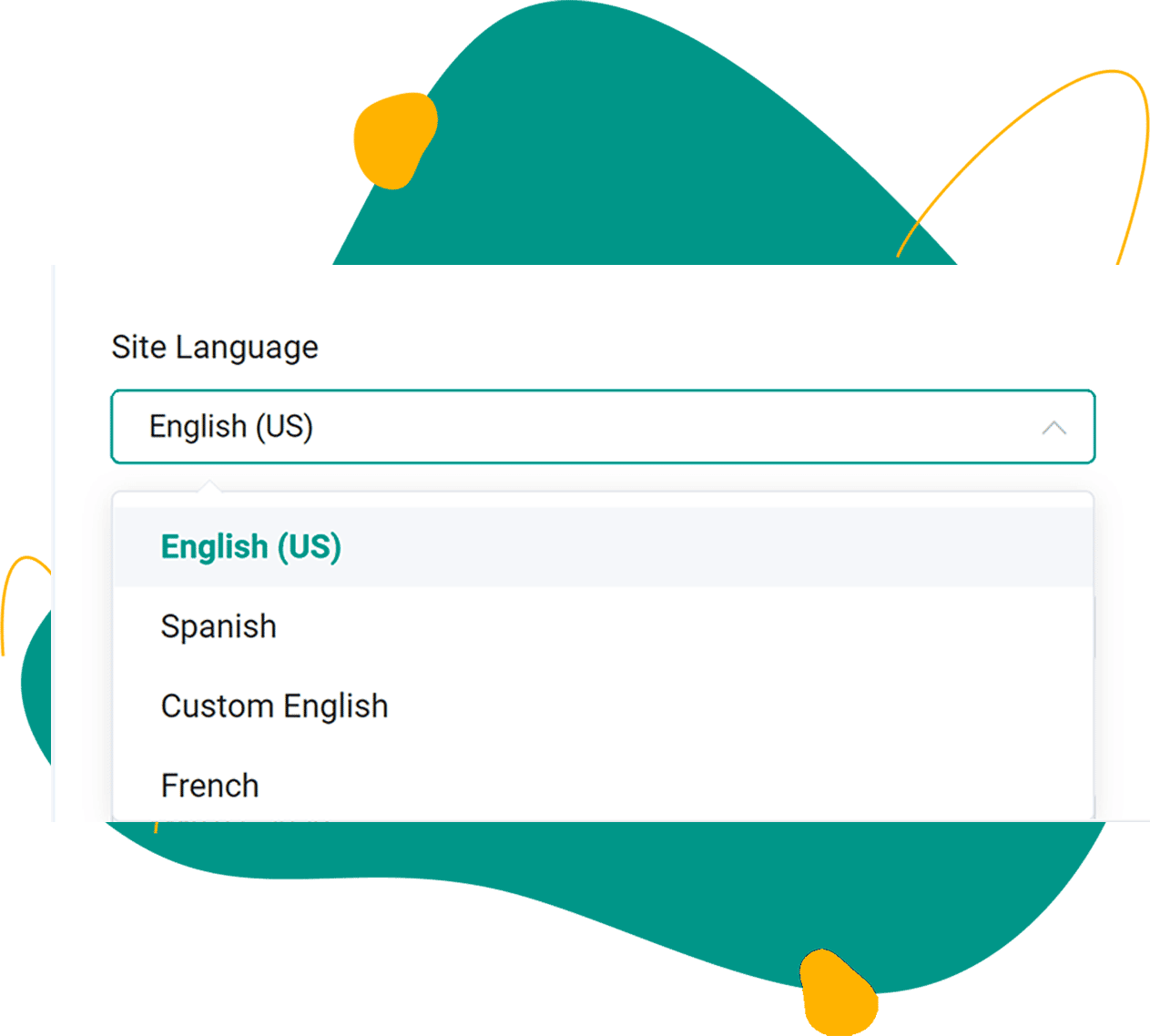 Security
Even when managing internal training for a small business, you want to keep user information and L&D data protected. For starters, always choose an LMS provider that promises to never share data from user to user and hosts their platform following the correct security protocol.
Here are some security features that your LMS should have:
Secure and complex password requirements.
2-Step verification.
Frequent Data Backups.
System audit logs to monitor all activity in the platform.
Locked content that prevents user downloads.
SSL and Single Sign-On.
GDPR compliance.
You can learn more about keeping your LMS secure in this LMS security features guide.
Learning Paths
Learning Paths allow admins to bundle together multiple courses to be taken in a specific order. Organizations with a large course catalog find this feature helpful for combining related courses, to make up a larger program (learning path) for users to progress through.
Learning paths are a powerful organizational tool for course admins, and they help learners monitor their progress within an eLearning course.
Learner Reports
Learner reports are used by admins in the LMS to track the progress being made by those in training. For example, using LMS learner reports, your company can monitor course completions, scores, attendance records, how much time a user spends on an activity, and more.
Choosing an LMS with all-in-one learner reports empowers you to effectively report on your learners' progress and engagement. Learner reports can also give your company detailed course insight to help you improve training for current and future customers, employees, partners, etc.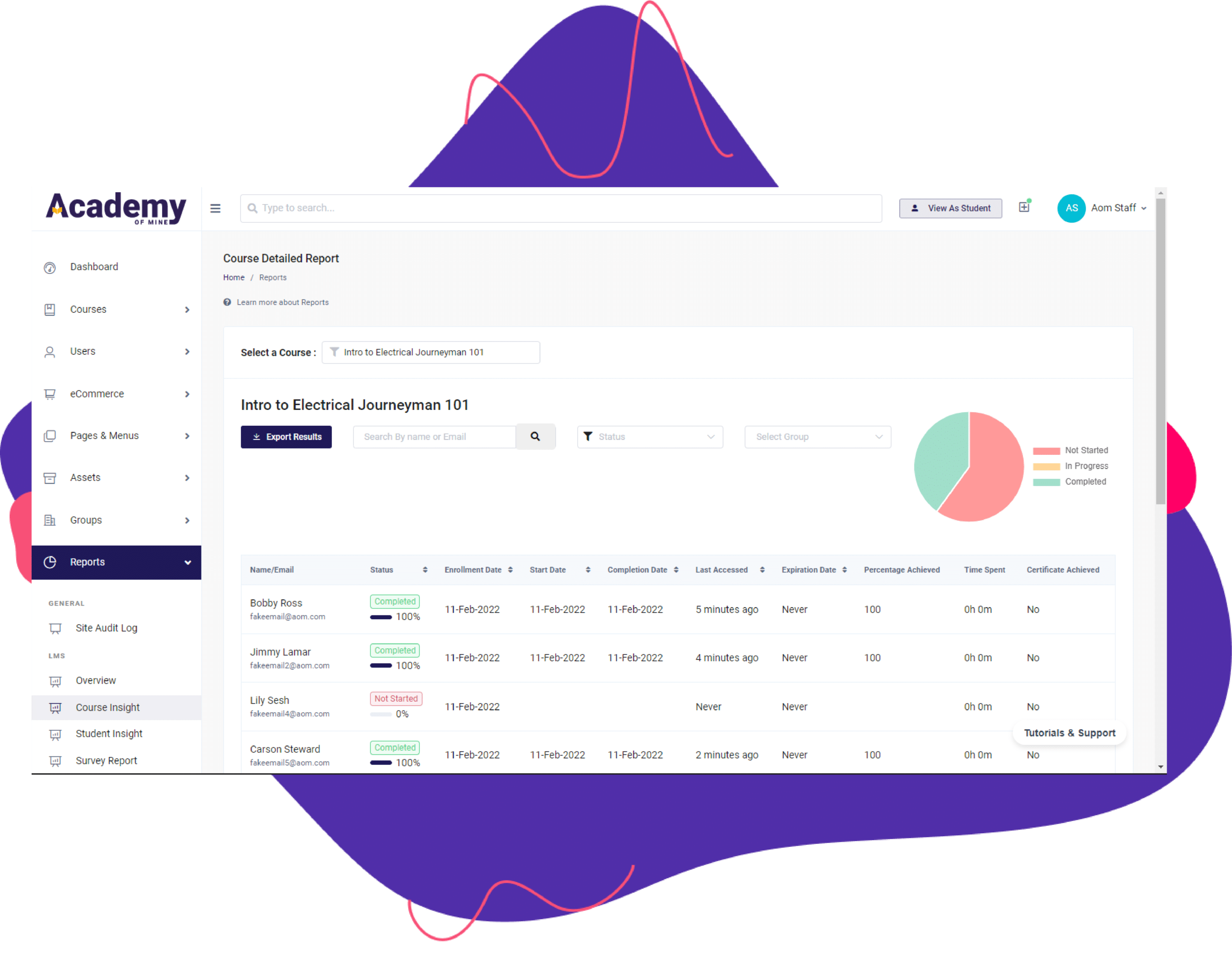 Assessment And Engagement Tools
Learning for the sake of learning without being able to evaluate your progress in a course is counterproductive.
Assessment tools like quizzes, exams, and surveys are important because they set the standard for what is required in a course, and they let users know if they're on track to complete a course. Assessments are also important for companies administering training, to understand how learners are performing.
An LMS should include:
Quizzes & exams to test student knowledge.
Pass/Fail capabilities – these are especially important for certification courses, where passing an exam is required to get a certificate of completion.
Surveys to provide admins with useful insight into a student's learning experience.
Group discussions to entice different users in a classroom to talk and collaborate.
Visual Branding & White Labeling
Branding is everything in business — it is the reason why some people choose to eat at Applebee's rather than Chili's or TGI Friday's.
A company's branding highly influences the average consumer's decision-making process. More importantly, a white-label LMS allows your company to customize the visual design of the platform to look and 'feel' like your company. This is important so that employees, customers, and other users enrolled in the LMS feel comfortable while eLearning.
A great LMS should allow you to visually brand the dashboards and content in different ways:
Attach a Logo.
Paint the LMS with your brand colors.
Customize titles and text areas.
White-label emails.
Eliminate vendor ties in customer and partner training.
Customize the email address for student notifications.
The customizable email address is critical for organizations interested in fully customizing the email address associated with their users' course notifications.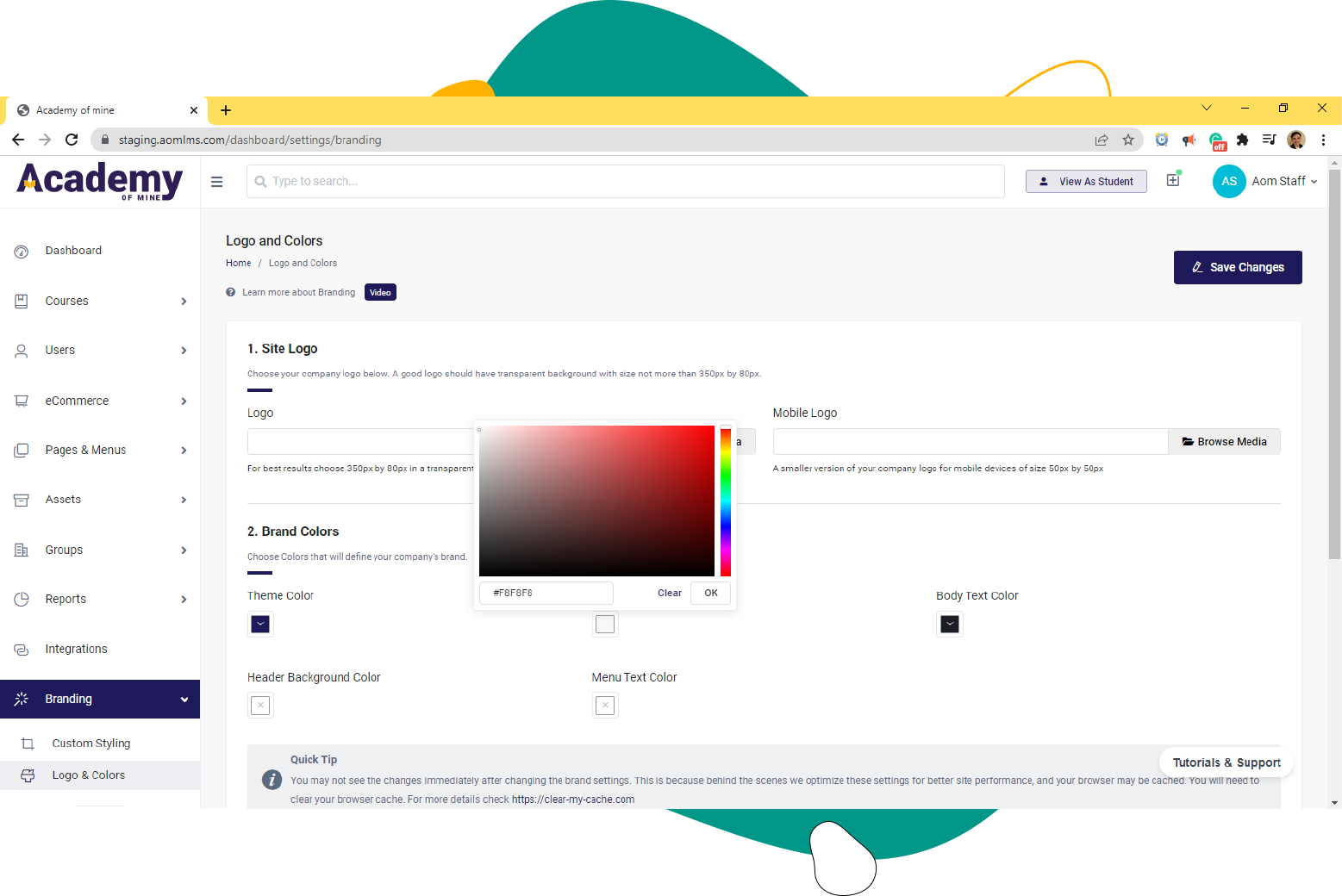 SCORM Compliance and Content Portability
What is SCORM? "A set of technical standards for eLearning software products. SCORM tells programmers how to write their code so that it can "play well" with other eLearning software. It is the de facto industry standard for eLearning interoperability." – SCORM.com
Formats such as SCORM allow content to be created once and then used across multiple LMSs without alteration. Every LMS should be SCORM compliant, so content can easily be imported from or exported to another platform. In case an organization has to change LMS providers, SCORM prevents them from having to recreate course content from scratch.
SCORM also provides detailed tracking of student activities, so you can effectively report on training.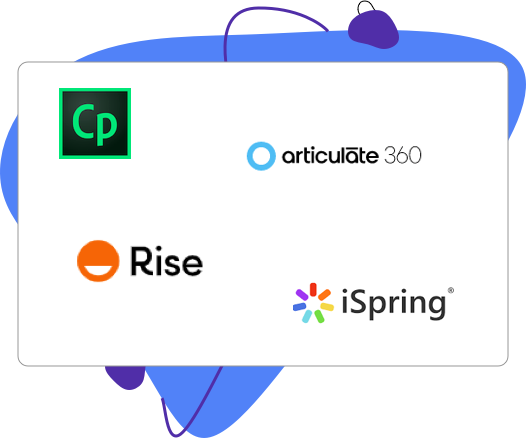 Support For Live-Training, Webinars, And Instructor-Led Training
eLearning can be difficult for people who are used to learning with a hands-on approach surrounded by others. Thankfully, Instructor-Led Training (ILT), a practice that involves an instructor being present during a course, helps.
ILT happens when multiple students join a virtual class taught by an instructor in real-time. Otherwise known as virtual synchronous training, ILT is made possible thanks to webinars and videoconference apps like Zoom, GoToWebinar, and Microsoft Teams. The reason LMSs help with ILT is that they connect with video apps, so administrators can create and host virtual classes using one platform.
In the context of an LMS, ILT helps learners work directly with instructors during a class and have their questions answered immediately. Another benefit of ILT is to keep learners engaged and excited about training in the LMS.
In addition to webinars, here are some common forms of virtual ILT:
1 on 1 video sessions.
Online seminars.
Learning workshops.
Small group classes.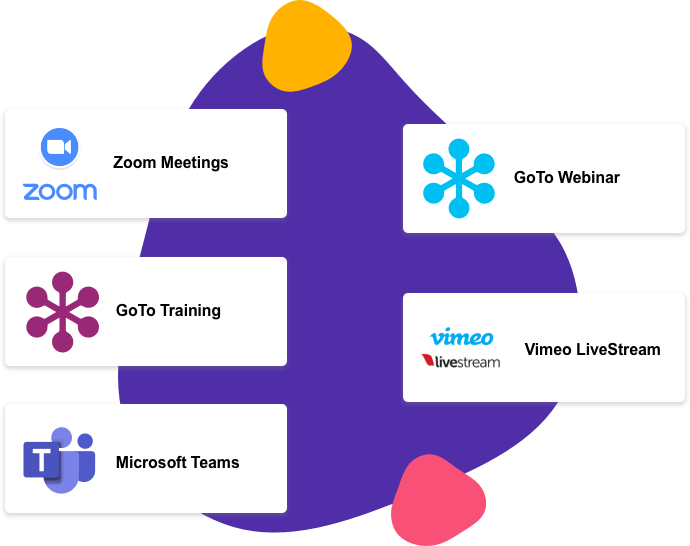 Gamification & Social Learning
When training courses involve game-like principles, such as a points system, users engage in them more since the course becomes more enjoyable.
Gamification is the art of taking something that is commonly not fun, like training, and making it enjoyable like a game. Along with making a course more fun for users, gamification increases user engagement and learning performance.
Here are a few ways a course can be gamified:
Points.
Badges.
Leaderboards.
Social learning.
In the Academy Of Mine LMS, you can assign points to different modules in a course. Then, learners can earn points after completing activities or achieving specific grades, and then compete with others using a classroom leaderboard. With Academy Of Mine, you can also award visual badges to learners after completing different activities.
User Management
Unless your organization is okay with users enrolled in a course having the same access as admins and instructors, user management is critical.
Your LMS should make it easy for admins to enroll users into courses, and assign them user roles (defines the permissions users have in the LMS). User management goes hand in hand with offering training courses, regardless of the type of course. In other words, being able to manage LMS users is equally important in employee training programs as it is in paid customer training.
Here are some other ways admins can manage users in a Learning Management System:
Respond to assignment submissions.
Add or remove students from an ongoing course.
Edit user roles.
Log in to user accounts to impersonate students and see exactly what they see.
Enable 2-factor authentication.
View a student's certificates, activities, orders, and more.
B2B Training (Onboarding & Training Organizations)
Groups let your company create training portals specifically for training different groups of users. In other words, if you're training different organizations, then you would use groups to onboard and train each organization separately. So, if you're selling training to five different organizations, you would create 5 different groups.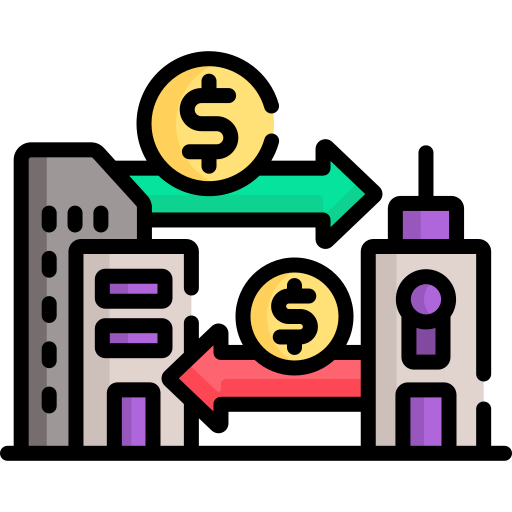 Here's an example of how groups could be used in a non-B2B training way; let's say a software company is using an LMS for employee training.
The company has 2 main departments: sales and software.
They are requiring both departments to take a course, but they want each department to take different courses.
Using Groups in the LMS, this nutrition company could easily separate the training. In Academy Of Mine, this could also be done by just creating two courses and enrolling only salespeople into one course or a set of courses, and nutrition people into the other courses. Then, you could assign different admins and instructors to manage each course.
Long story short, groups are used to separate training programs at scale — so they're absolutely necessary for B2B training. Groups can also be used in the LMS to manage customer training while simultaneously managing employee training. This way, customers don't have access to internal training programs, and vice versa.
Single Sign-On (SSO)
Organizations using an LMS may already have existing users enrolled in training courses. Single Sign-On (SSO) prevents existing users from having to re-create their user accounts when migrating to a different LMS. Single Sign-on allows learners to use the same authentication in an LMS that they're already using for logging in to other systems (making onboarding simple).
An LMS should always allow for standard authentication protocols such as OAuth2 and SAML for integrating SSO.
Choose The LMS That Works For You!
Choosing the perfect LMS for your company is a time-consuming process.
First, work with your team to figure out your goals with eLearning, and then use this article to determine what features your LMS needs! The priority should be finding an LMS your company can use to efficiently create, deliver, and track the learning-related activities in a training program.
Now that you have a bachelor's degree in LMS features, see what features our LMS has for you!