APIs, Customization, Edupreneurs, eLearning As A Business, Integrations
What Is Software Customization and Why Is It Important For Your LMS?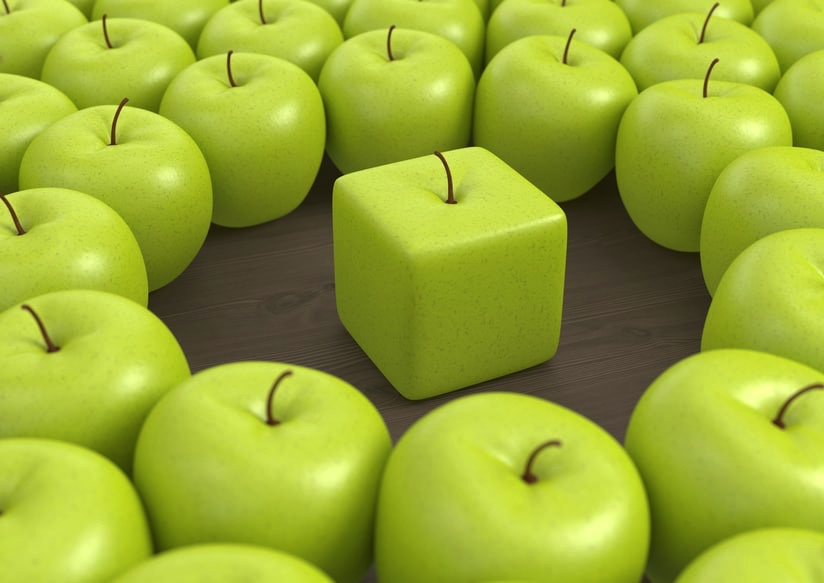 Unless you made the large financial investment of having your own proprietary platform developed from the ground up, chances are that you use an out-of-the-box eLearning platform solution that is licensed to you (and also many other companies!) by a software vendor. And while using an existing platform is definitely easier on your wallet than the alternative, your platform's functionality is also determined by the limited features that come standard to that software. While you may not think you need additional features now, chances are in the future you will.
Starting to sound pretty limiting, isn't it?
But, you should know you don't actually have to choose between the more economical choice of a cookie cutter platform and the significantly more expensive option of a proprietary platform you paid to develop.
Instead, you can choose to partner with an eLearning platform vendor that includes software customization as a standard service with your platform (which means you never have to be limited by generic platform features again!).
Sound good? Let's take a closer look at what customization is and how it can benefit you.
What exactly is Software Customization?
Understanding that not every customer uses their software in the exact same way, software customization is a service provided by some software companies that allows for modification specific to each customer's copy of the software they license:
With customization, standard features can be adapted to a clients' specific needs or requirements
Additionally, features can be added (or removed) per clients' needs
Existing features can have new configurations and updated logic applied to them
Working with a vendor that provides software customization allows for the peace of mind of knowing you are not stuck with a static software solution that is unlikely to meet your needs over the long term.
Why should you worry about Customizing your eLearning platform?
It is better to be proactive rather than reactive. Even if you don't require specific customizations now, as your eLearning business continues to grow you are likely to need access to customization services in the future.
Money saved. While a customizable solution does tend to run higher than generic software but still dramatically lower than a custom-built, proprietary platform, you save money in the long run due to already working with a platform vendor who provides customizations. You also benefit from the increased efficiency of any custom features you' ve already had built. Time is money!
Your platform adapts and grows with you, you don't change to fit your platform. Instead of using a generic platform that is designed to work for all users, when you work with a software vendor that provides customizations you benefit from having your individual needs centered on meeting your specific requirements.
You have the ability to grow organically into your eLearning platform at your own pace. With access to customizations developed specifically for your business, your platform has the ability to grow and adapt alongside your organization at the pace that works best for you.
You won't have to migrate to get what you need. No one likes to have to migrate from one eLearning platform to another to get their needs met. Migration is a hassle and in the long terms costs you money: if your eLearning courses are hosted in an adaptable, customizable platform not having to migrate is one less thing for you to worry about (and less money you have to spend!).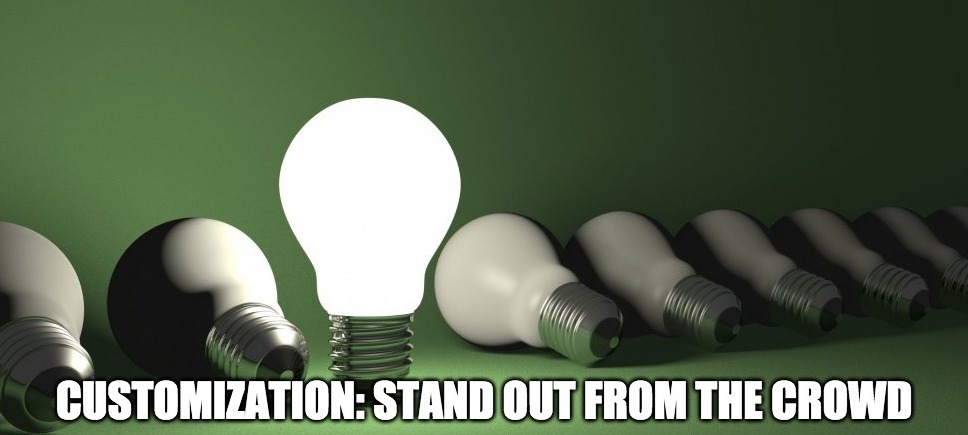 What Customization says about your platform vendor (and why this is good for you!)
Software vendors who sell out-of-the-box solutions (that are not customizable) are focused on maximizing their profits by selling generic software at high volume for low costs to consumers. This is profitable for them due to a number of reasons:
The vendor's cost-per-sale is less (and profits increased) by strictly selling generic software
With only one standard version of their software available, less time (read: money) is spent on customer support and customer service
The vendor's expense of manpower is minimized by only one standard software version to maintain and update
In the long run, it is more profitable (and frankly, easier) for software companies to sell standardized software products to consumers (and in their defense, this does suffice in most instances for those using the software). However, unlike vendors that make software customization available to their clients, by the very nature of their product vendors who only sell generic software tend to prioritize company profits over centering their customers' needs.
So in short, you're more likely to get better customer service and support from a platform vendor who offers software customization as an option to their clients. This not only will save you time and frustration but likely will also save you money because your needs will be addressed quickly, making any issues that arise less likely to impact your business.
Customization helps you STAND OUT FROM THE CROWD!
Are you getting the same feedback from multiple students that a certain feature is not working correctly on your platform? Or maybe your students have suggested that they'd love to see a certain feature available when taking classes with you? Or maybe you need a certain feature tweaked?
The best thing about customization is that it differentiates you from your industry competitors, allowing you to stand out in an already crowded space by making changes to your platform that best work for your students. With access to software customizations, you benefit from an edge that your competition does not in terms of course satisfaction and students' user experience. And that positive student experience, driven in large part by the control you have over your platform with the ability to customize it, is what drives recurring business by promoting word of mouth referrals and your business' strong industry reputation.
Now ask yourself: can you really afford not to have the option to customize your platform?
Have questions? If you would like to know more about the learning solutions we offer (including platforms Customizations) and how we can help you succeed, please send us a message via our Contact Page or email us at [email protected].