Self Paced Learning
Your Guide To Creating Engaging Self-Paced Learning Courses
8 min read
|
Jun 27, 2023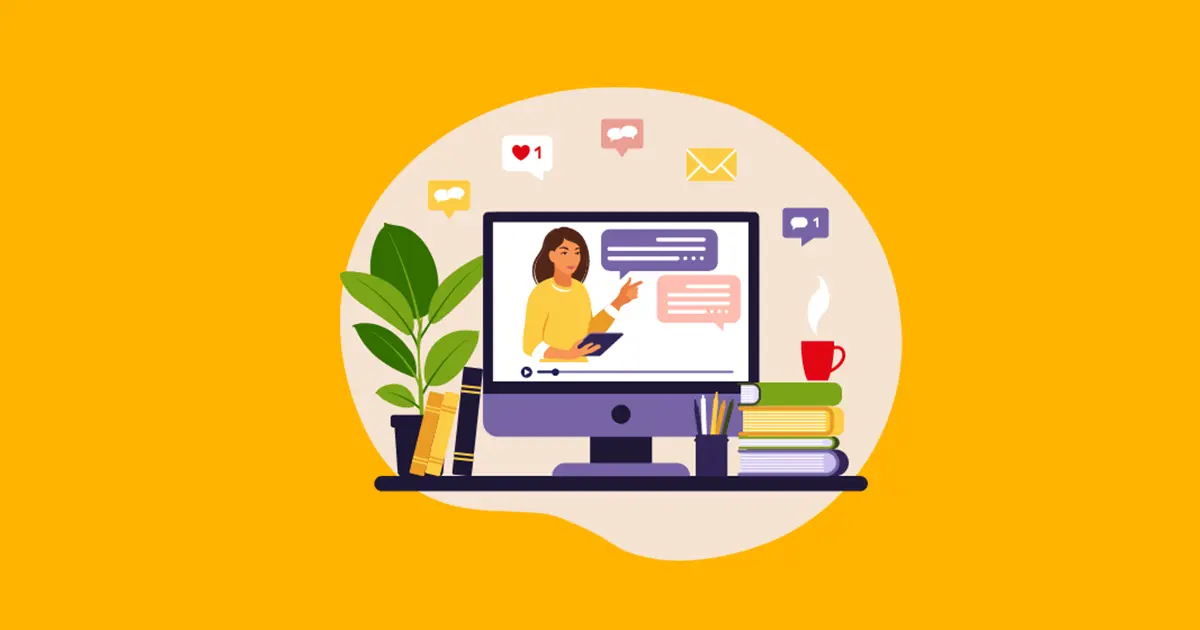 Modern course administrators are spoiled for choice when it comes to building and delivering effective courses. Technology has allowed for tons of new models—each with its own unique advantages.
Now, let's talk about one of the more common models: self-paced learning courses. We'll start with a quick introduction using examples, then we'll show you how to create your own courses.
Ready to build more engaging courses? Let's get started!
What is Self-Paced Learning?
Self-paced learning is an approach to creating online courses that include a variety of activities and assignments for learners to complete in their own time. As opposed to traditional classroom learning, self-paced modules don't require learners to participate on specific dates and times. Instead, students are free to make progress on their own terms—starting, stopping, pausing, and resuming whenever they'd like. Of course, there can still be plenty of progress checkpoints, recommended timelines, and rigid deadlines (if you incorporate those into the course).
A popular example of this approach is Duolingo.
Aside from the occasional passive-aggressive notification from Duo the Owl, there's no pressure to complete a language course at all. When users make progress, they can return where they left-off at anytime since progress is tracked and stored in the app.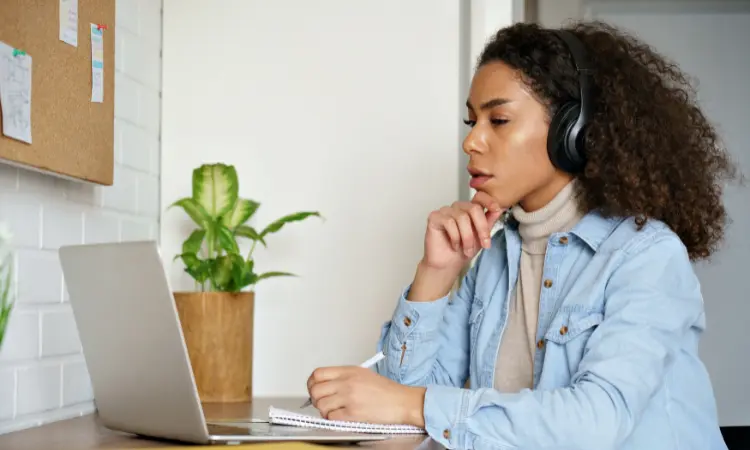 LMSs like Academy of Mine allow businesses, administrators, and creators to build self-paced courses using that same core functionality.
Examples of Self-Paced Learning
We've covered examples of self-paced learning on the blog before, but here are two more to give you an idea of where self-paced learning excels:
Continuing Education for Real Estate
1st Choice Real Estate is an online continuing education provider that provides Missouri residents with real estate training, for existing RE agents and folks that want to become real estate agents.
They used Academy of Mine to build self-paced courses that give students the freedom to come and go as they please while maintaining compliance with Missouri's real estate regulations.
Compliance Training
Paragon Compliance is a New York-based consulting firm that specializes in HR compliance training.
Part of the reason they chose to work with Academy of Mine (AOM) was the ability to create and deliver hands-off, self-paced training that would free the team up to win clients and work on other projects. Additionally, they appreciated that AOM was affordable and flexible.
Why is Self-Paced Learning Important?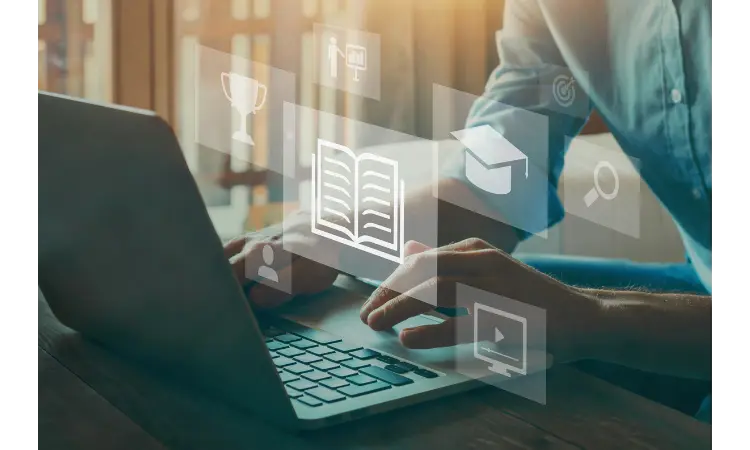 At Academy of Mine, we could go on and on about the benefits of self-paced learning. But in the interest of brevity, we'll stick to our top three:
It's Flexible
The biggest benefit of self-paced learning is that it respects the fact that people aren't always willing (or able) to learn on rigid schedules. There are all kinds of reasons why a traditional course schedule doesn't work for everyone—whether it's a lack of free time or struggles with motivation.
With self-paced learning, users can break down programs into more digestible chunks, taking on as little or as much as they feel comfortable with.
It's Location Independent
The COVID-19 pandemic led lots of people to the realization that in-person learning isn't always the best choice—even when it's delivered virtually. No student wants to wake up at 5 AM for a class because they live in a different time zone from the instructor.
Self-paced learning is accessible to anyone, regardless of location. That makes it a valuable tool for boosting reach and accessibility.
It's Scalable
When you try to scale an in-person course, you need to account for things like class size, number of instructors, and face-to-face time. Scale too quickly, and the quality is going to suffer.
The quality of a self-paced course is entirely determined by the tools you use to deliver it and the course material itself. This gives you complete freedom to scale your course up (or down) without impacting the student experience.
How to Create Engaging Self-Paced Learning Courses
Hopefully, we've convinced you that creating self-paced courses is an excellent way to deliver learning. But how exactly do you make them engaging?
Start With a Goal
All successful projects start with a goal. Before you start designing a course structure or content, think about what you want to accomplish.
There are two related ways to approach this question:
What do you want the course to accomplish? This will be very individual. For example, if you're creating an internal course for employee training, this goal might be something like "to reduce the amount of time it takes to onboard new hires". Regardless of the specifics, make sure your goal has a defined success metric.
What do you want the learners to take away from it? This could be anything from gaining a new skill to understanding how different parts of the company work together. Again, the important thing is that it's well-defined.
Now, work backward from your goal(s) and identify all the topics you'll need to cover to deliver a successful course.
Start with broad, thematic topics (i.e., units) and then break them down into smaller, more specific topics (i.e., modules). Finally, break down these topics into individual content items (i.e., lessons).
Think About the Course Structure
Every self-paced course has a structure for delivering content and tracking progress.
To give you an example of what we're talking about, here's an example of a possible structure for an onboarding course:
Unit 1: Overview of Our Company

Module 1: Our Values

Lesson 1: Mission & Vision
Lesson 2: Core Values
Lesson 3: Culture & Teams
Module Quiz

Module 2: Our Products

Lesson 1: Product Overview
Lesson 2: Product Features
Module Quiz

Unit Assessment
Remember, this is just an example—the sky's the limit when it comes to designing a course structure. Plus, you need to account for things like regulations, student needs and preferences, and organizational objectives.
But this should give you an idea of the kind of content that should be included in your course, and how to organize it.
Develop Content Designed for Your Students
Since self-paced courses leave students by themselves while learning, you need to make sure the course-content speaks to them directly. Why? Because you want your students to stay focused and engaged during for the full course duration. To accomplish that, your courses needs to speak your students' language.
We'll talk more about creating engaging content when we cover best practices. For now, here are a few general guidelines:
Include dynamic content: Videos, PPTs, and interactive elements will hold learners' attention more effectively than text dumps.
Tie learning to the real world: Courses are much more engaging when students can see how lessons, skills, and activities can be applied to their own lives. Give lots of examples.
Make sure the content is actionable: Courses should leave students with concrete takeaways.
Keep it concise: Long-form content has its place, but short-form content is better for keeping self-paced students engaged, as it gives them natural places to pause and go about their days.
Need a hand creating engaging course content? Academy of Mine offers Instructional Design & Development services to help you hit the ground running.
Use Native & External Authoring Tools
All-in-one LMSs like Academy of Mine offer built-in authoring tools for creating self-paced course content. You can embed YouTube videos, create quizzes, track progress, and more without leaving the platform.
That said, there are still reasons to consider dedicated external authoring tools.
The simplest reason is that you may find you like the interface or features of a dedicated authoring tool more than your native one. For example, lots of users love Articulate 360 for its pre-design course templates. iSpringsolutions is another popular authoring tool, which we help customers use to create courses for our LMS all the time.
The important part of course authoring, is that your courses get created in a file format called SCORM. Then, when you're using a SCORM-compliant LMS such as Academy of Mine, you never have to worry about recreating content if you decide to switch platforms
Cultivate a Supportive Online Community
Self-paced learning is an individualized process—but that doesn't mean it should be lonely. If it is, you're going to see completion rates and overall engagement suffer.
So, what can you do to make self-paced learning more communal? Your best bet is a multi-pronged approach that gives students a range of options for connecting with others.
Here are a few suggestions:
Online Groups & Forums: Setting up a Facebook group or Slack channel takes about 5 minutes and gives students a dedicated place for asking questions and connecting.
Virtual Instructor-led Checkpoints: Give users in a self-paced course the chance to interact with other students and instructors during the class period.
Email: Having an email address students can turn to if they're struggling is a great way to offer low-key support.
Support: Whether this is a button users can click to ask a question or a phone number they can call, you want to make sure your users feel supported in their learning program.
Evaluate Progress & Results
Finally, you need to make sure that you have a system in place for tracking course progress and platform usage.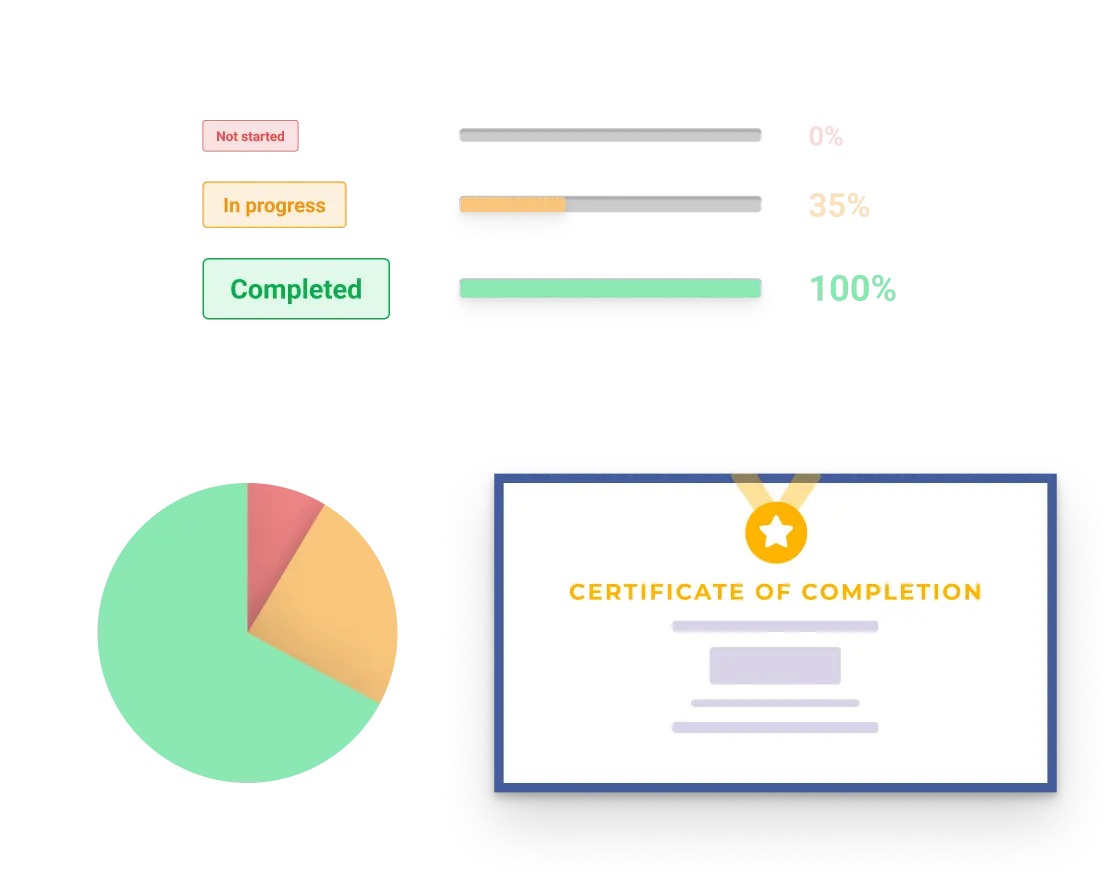 With Academy of Mine, you can access in-depth reporting on students and groups, including key metrics like:
Course completion rate
Average time-to-completion
Assessment scores
Course ratings and feedback
Certification records, and more.
These metrics help you identify sticking points, engagement drops, and bottlenecks that are getting in the way of your users' learning experiences. Smoothing these over will lead to a better course experience for everyone.
Reporting is arguably the most important aspect of self-paced learning because if learners can't track their progress, they're not going to be aware of their mistakes. Equally important, your company needs to be able to manage training progress and records. The best platform for managing learning is undeniably a learning management system!
Self-Paced Learning Best Practices
Before we finish up, we thought we'd leave you with a few best practices for designing engaging self-paced courses.
Continually Optimize Content
Your course content shouldn't be static. You should be continually improving it based on feedback from users enrolled in courses. That said, make sure your LMS supports content updates…We've had many customers switch to Academy of Mine after being fed up with their existing system, which would cause unexpected errors after updating content.
Break Lessons into Bite-Sized Pieces
Research shows that a lot of self-paced students want shorter content. There isn't a hard-and-fast rule for lesson lengths, but 5–15 minutes is likely a good range to start with. For anything longer, you should be considering virtual or in-person instructor-led training.
Gamify Progress
Gamification and self-paced learning go hand-in-hand because nobody wants to take an online course that's boring. Gamification helps spice up the online learning experience by making courses more fun, like a game! That's why you should think about adding game-like elements into your courses, such as leader boards, competitions, and badges.
Design Self-Paced Learning Courses for Maximum Engagement
Self-paced learning is a modern solution to a whole range of educational needs. The first step to keeping learners motivated throughout their learning, is designing engaging courses.
At Academy of Mine, we arm organizations with the tools they need to create, manage, and deliver engaging self-paced courses. So, you can easily build and monetize online courses that are effective and fun to take.
Book a demo to see Academy of Mine in action.