How An HR Compliance Firm Established Trust And Loyalty Among Its Clients
Paragon Compliance is a consulting firm from New York that specializes in compliance, they offer compliance services for HR compliance areas, including ACA Compliance, Form I-9 Compliance and Audit, and Sexual Harassment Prevention Training and Policy Development. Before finding Academy Of Mine, Paragon only offered training courses in person. That is until they were forced to look for online training solutions after the state of New York enacted sexual harassment prevention training regulations.
The Challenges
Not being able to efficiently service clients with compliance training, which covers areas such as I-9, Sexual Harassment, and Diversity.

Meeting the requirements of NY state's 2018 sexual harassment prevention training regulations.

Limitations in attracting new clients to partner with Paragon Compliance, for their HR and compliance needs.
The Outcomes
Delivered sexual harassment prevention training and ACA compliance to many large clients online.

Grew their list of clients and attracted new customers, with a user-friendly compliance training programs.

Helped clients streamline internal compliance training and store compliance records that protect them against audits from the Department of Labor.
"AOM is helping us accomplish being able to reach a large number of people very quickly and very easily, to use our training services."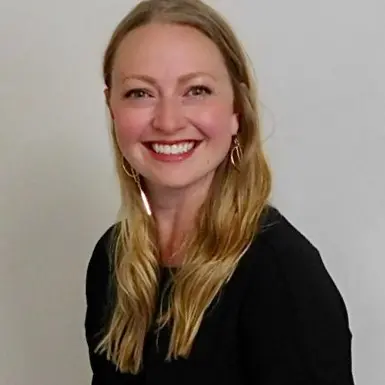 Below you can follow along with a conversation we had with Jennifer Pawlak, director of I-9 services at Paragon Compliance.
Providing Sexual Harassment Prevention Training To Clients
Paragon Compliance is located in Pittsford NY, and they're governed by US federal laws. That's important because, in 2018, the state of NY enacted sexual harassment prevention training regulations. As a result, Paragon Compliance needed an online training platform to help clients fulfill training needs in an efficient and effective way.
What was Paragon Compliance looking for in their learning platform?
Before Academy Of Mine, Paragon hadn't used a learning management system (LMS) before. However, this new state requirement forced them to think on their feet and find one. While searching for an online training platform, the NY-based HR consulting firm looked online and compared AOM with a few competitors. After doing 3-4 software demos, they felt that Academy Of Mine was their best choice because of the software's features, robustness, and ability to customize it.
"We had some specific requirements or requests from clients for what they needed within a system. So when the chief technology officer was researching, talked to several different companies, and AOM rose to the top of organizations that could work with us and could be very customizable for what our clients needed." - Jennifer Pawlak.
Paragon Compliance's Online Training Platform Requirements
When speaking with Jennifer, Paragon's Director of I-9 services, she mentioned to us that their clients vary in company size — with employee counts ranging from 250-15,000. That said, Paragon Compliance needed a platform that was customizable, and highly capable so they could service their immediate clients while also attracting new ones.
Here are some specific features that Paragon Compliance's existing clients requested:
Being able to enable training for people to take courses one-by-one, on their own, and whenever they had time.
The system is capable of training groups, using video-conference tools such as Zoom and Microsoft Teams.
User-friendly for users (enrolled in courses) and the company (administering training courses).
How Did Academy Of Mine Stand Out From The Competition?
Paragon Compliance provides courses to a variety of different clients, which adds up to tens, if not hundreds of thousands of employees and supervisors. Being able to adjust default settings in the training environment — and custom build features to better fit the needs of customers — was essential for Paragon Compliance.
Listen to Jennifer describe her appreciation for being able to customize their LMS with Academy Of Mine.
"So really, everything has been customizable, and it's been possible to develop new features, to add new features, and things like that. So everything has been very easy to customize." - Jennifer P.
Paragon Compliance also wanted to make sure their training system could be branded so that it matched the visual aesthetics of the company: colors, text styles, attaching logos, etc.
Paragon Compliance's Hope In Partnering With An LMS Provider
Paragon Compliance had two main goals before investing in an LMS, both of which were made possible by partnering with Academy Of Mine.
Their first goal was to service their current customers, with legally-required sexual harassment training. The second goal was to create online compliance programs that would attract new clients.
"So we were hoping to not only service our current clients but also to attract new clients with a platform that was really easy to use, and easy to set up a training program." - Jennifer P.
Paragon Compliance courses are important because they protect clients that are getting audited. If a company gets audited by the Department of Labor and they're not offering certain training to their employees, they could get into big trouble.
Academy Of Mine allows Paragon Compliance to offer training courses to their audience in a frictionless way, so they can stay as removed from the process as possible. For example, if a student needs a password reset, they don't come to Paragon compliance, they go to their administrator.
Being Able To Offer User-Friendly Training For Everyone
Like most clients using Academy Of Mine, the user-friendliness of our system is important.
While creating and managing professional training programs, the user experience can be interpreted in one of two ways. The first is about the administrative experience, and the second is about the student experience.
Here's how Paragon Compliance describes Academy Of Mine in terms of ease of use on the admin side:
Easy to add new course administrators.
Easy to add new students.
Easy to upload new programs.
Easy to adjust settings in the system.
Easy to visually brand the platform.
Easy to offer hands-off training and attract new clients.
When speaking with Jennifer, from Paragon Compliance, she also explained that they get a lot of good feedback from clients about the students' experiences taking courses.
"And on the student side, what I've heard from people is that it's very easy to navigate. It's clear, it's clean, it's not slow. It's easy to figure out, to see where things are within the system if you need to go find something outside of that training. It's easy for people to get in, to log in, and all those things." - Jennifer P.
Paragon Compliance also appreciated the fact that we could integrate a training portal login, on their main website. This is key for students enrolled in courses that can't remember the URL that takes them to their training courses.
Helping Paragon Compliance Train Large Clients
Initially, Paragon Compliance partnered with AOM to help clients offer state-mandated sexual harassment training to their employees. Fast forward, as the company and its training needs have evolved, now Academy Of Mine is helping them reach larger audiences in need of training services.
Listen to Jennifer talk about being able to streamline training with Academy Of Mine!
During our conversation with Paragon Compliance, in addition to talking about their love for AOM's software platform, they also explained how our customer support team is also helping them win!
For example, when Paragon Compliance was first getting started with AOM, Jennifer submitted a large number of customer support tickets to get familiar. Afterward, she told us that she was impressed with how respectful, thorough, and quick our team was in answering her questions and providing solutions. We're proud to say that many of our customers mention customer support when talking about AOM.
Winning Client's Trust And Loyalty With An LMS
For Paragon Compliance, winning isn't about significant bottom-line growth or selling more courses every month (at least that's not the priority). Instead, Paragon's focus is helping clients maintain compliance. Additionally, Paragon Compliance can best service clients after they earn their customer's trust and loyalty — Jennifer shared with us that having a user-friendly and branded online training platform has helped them do that.
"So we are a very high-touch boutique services organization. So we like to be able to offer our clients the most that we can. So winning for us is being able to do that and being able to win their loyalty and to win their trust." - Jennifer P.
Summary Of Paragon Compliance's Results
In conclusion, Paragon Compliance successfully addressed the challenges of meeting New York state's sexual harassment prevention training regulations. By partnering with Academy Of Mine, Paragon Compliance was able to attract new clients and help organizations effectively maintain compliance. The customizable learning management system offered by Academy Of Mine, has allowed Paragon Compliance to meet specific client requirements and provide a user-friendly experience for both administrators and learners. Lastly, AOM's reliable customer support has helped Paragon Compliance establish trust and loyalty among its clients, and achieve their goal of offering world-class compliance solutions.
If you need help improving your compliance training, schedule a call with our team to discuss how AOM can help!