course & instructional design
Instructional Design & Development
Do you need help developing effective online courses and training programs? At Academy Of Mine, our instructional design & development team can help. From uploading, organizing, and managing your pre-existing eLearning content, to creating courses and presentations with existing curriculum - let us bring your training programs to life.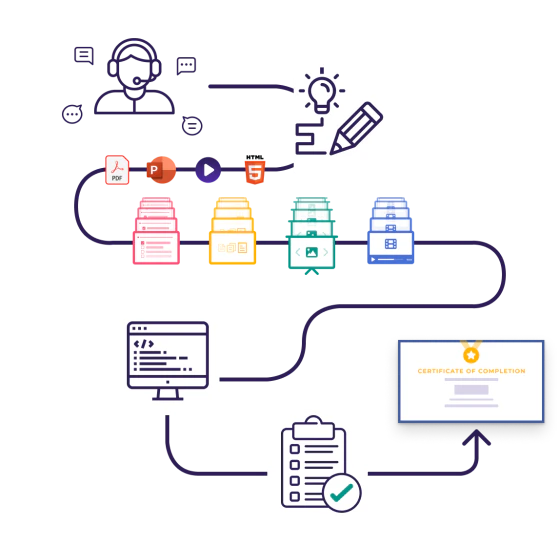 Why is Instructional Design important? Personal User Experiences
From certifications to compliance training, professional development, and more — every training course should be unique. Achieve Learning Outcomes
When a course is engaging, your employees, customers, partners, and any other users enrolled in training will learn a lot quicker.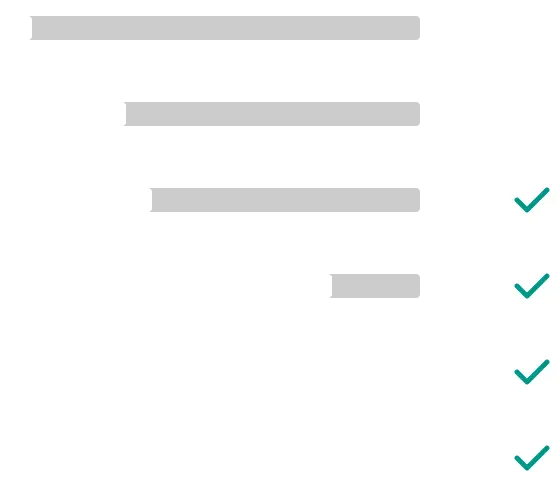 Meet Company Objectives
Every course has an objective and a desired outcome for learners. Instructional Design helps your company reach all objectives.
Instructional design step 1.
Define Your Instructional Design Needs
In the "define" stage, you tell us what you want. Next, we fill out a project plan together — highlighting course objectives and the desired learning outcome. Then, we study any existing eLearning platforms you are using, and compare your current eLearning efforts with what you are trying to accomplish, to find areas of improvement.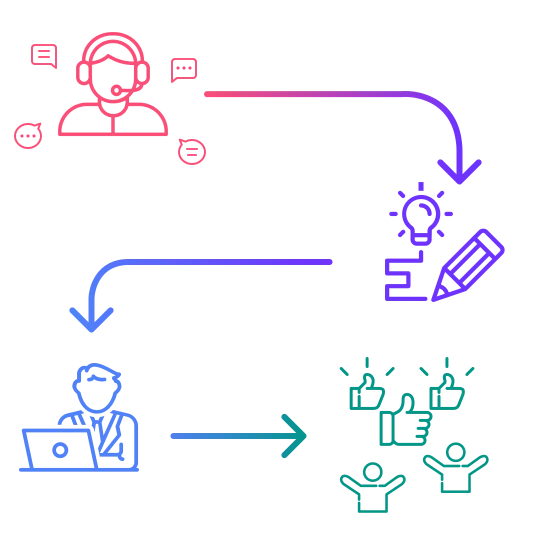 Instructional design step 2.
Design Your Course's Blueprint
The design stage determines what your project looks like (visuals): content messaging, course design, scriptwriting, branding, and more. We also take inventory of what resources you already have available (pdfs, videos, training documents, etc.) Then, you're presented with a course blueprint — which considers course objectives, specific company requests, as well as our recommendations.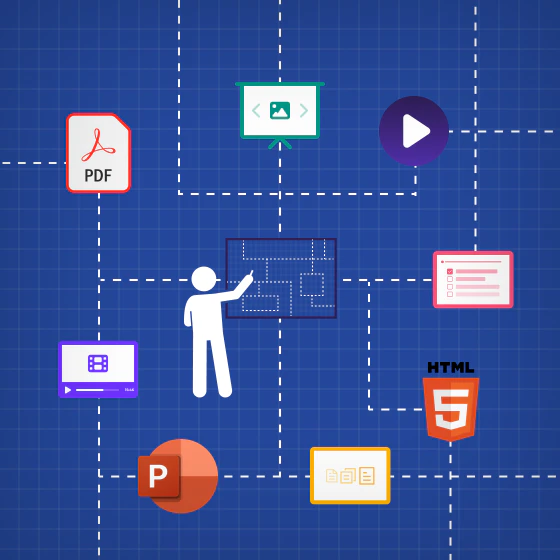 Instructional design step 3.
Develop Your Instructional Materials
We create an instructional design prototype for you, including content slides, themes, interactive elements, and other assets that we re commend. Once you approve the prototype, the full project gets underway. After the first full draft is complete, it is sent to you to review (edits are made before delivering your final course and design materials).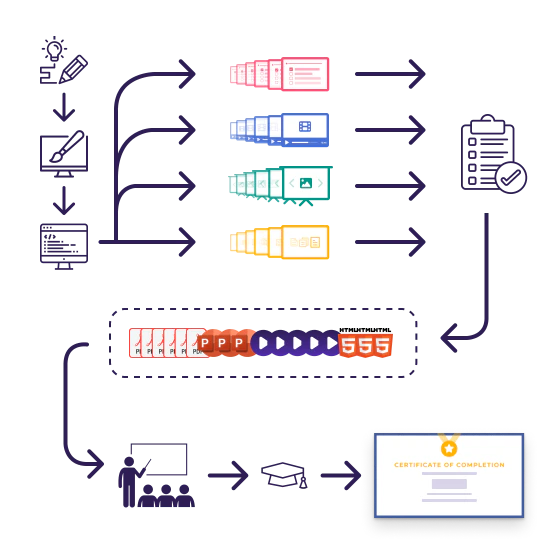 Instructional design step 4.
Deliver Your Fresh Course
In this stage, we finalize course development and upload your project into your Academy Of Mine platform to test. We will sequence your courses and organize your course curriculum regardless of the complexities of your project. We can also evaluate the efficacy of your course over a period of time.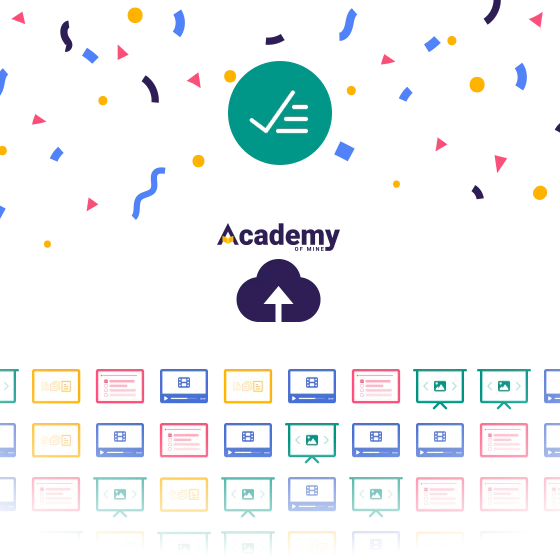 We offer different types of
Instructional Design
Course Updates
Refresh and update old courses following the latest LMS, eLearning, and professional training standards.
Course Sequencing
We will sequence your courses and establish a curriculum for maximum learning transfer and retention.
Basic Course Development
We'll upload your content (video, HTML, quiz, PPT, etc.) and create your custom courses using our platform.
Advanced Course Creation
Convert your pre-existing content into SCORM packages that are reportable and can be imported into any LMS.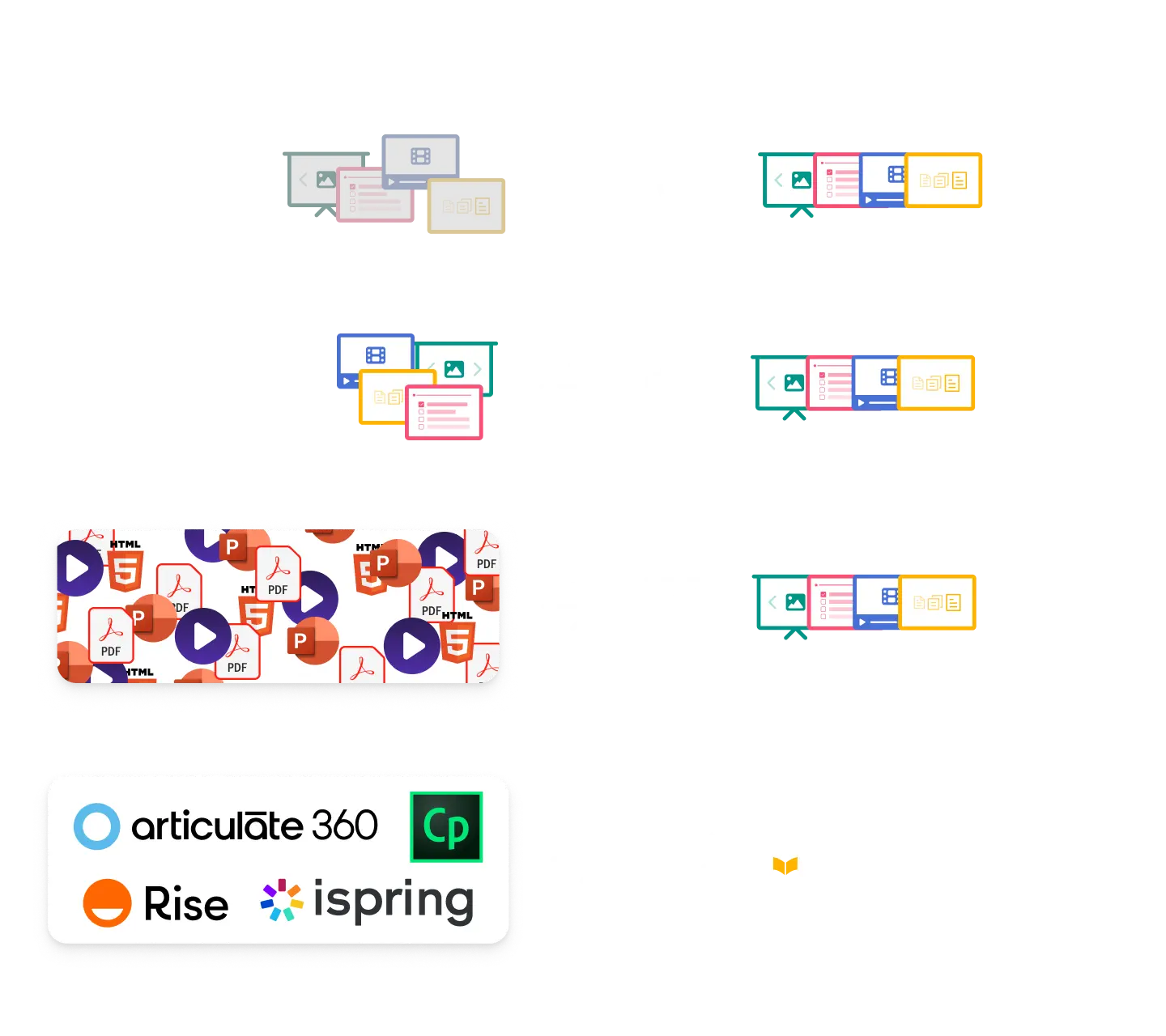 Frequently
Asked
Questions
01
How long does an instructional design project usually take?
It depends on what you need; do you just need help uploading your content and creating a course? Or, do you want to create custom content?
---
02
How much does custom Instructional Design cost?
Approximately $125/billable hour.
---
03
What is included in the custom Instructional Design service?
Project plan, Needs Analysis, Project Design, ability to review and request changes/edits, Custom design and development, delivery, and upload of custom eLearning Product.
---
04
What kind of support is available?
We can update, refresh, upload, organize, sequence, and even convert existing content into SCORM 1.2 or 2004.
---
05
Does your team develop courses from scratch?
We can, but this depends on the scope of the project. You can learn more by contacting our team.
---
06
Do I need an AOM platform subscription to get the instructional design?
Yes, that is the only requirement for getting instructional design from us. You can learn about the different platform plans available on our pricing page.
---