Academy Of Mine As An Alternative, eLearning, Learning Management System, Professional Training
A Better Alternative to Thinkific LMS for Professional Training
9 min read
|
Jun 23, 2022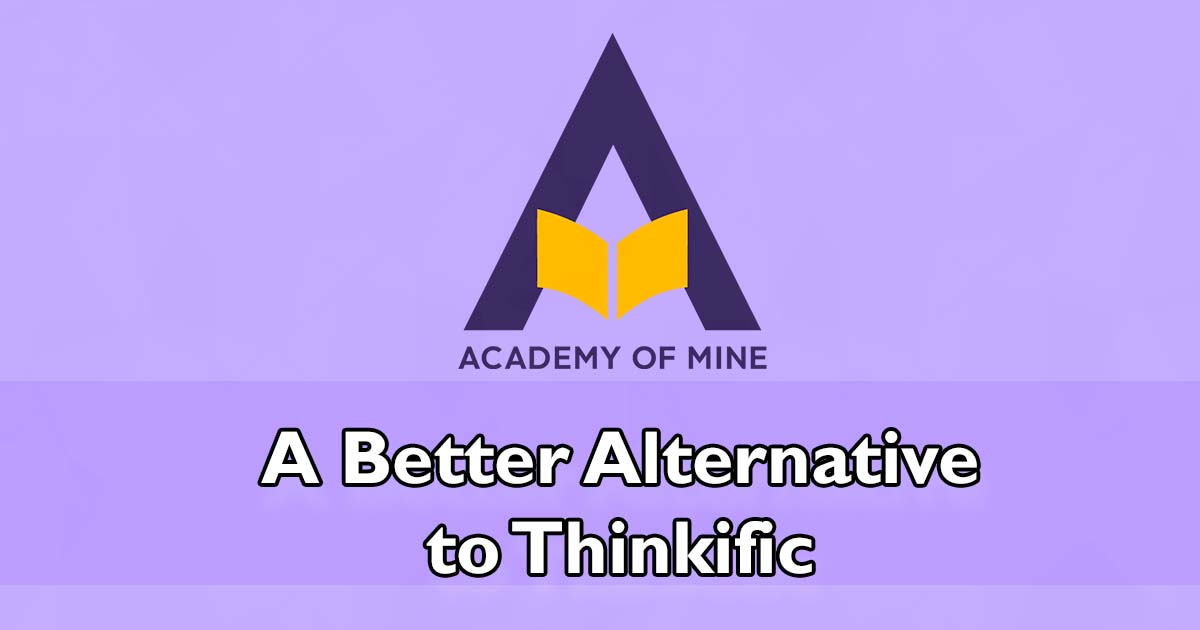 Choosing a Learning Management System (LMS), or finding a better alternative to the LMS you're currently using takes time. There are tens of thousands of training solutions on the market and about a thousand LMSs available; just because a company offers a training solution or LMS doesn't mean it's worth your investment.
Thinkific is a great LMS for course creators but leaves a lot to be desired for professional training. In this article, we will compare Thinkific and Academy of Mine to see which is the better LMS for professional training
Advantages of Thinkific
Pricing
From Free to $499 and up, Thinkific offers a wide range of price options for you to choose from. Thinkifics free plan only allows you to offer three courses and is extremely limited on features. Similarly, until you pay for the Pro plan at $99 a month, you won't have access to 95% of the essential features.
Some features NOT included in the Free and $49 plan:
Certificates of completion
Having more than one site admin
Assignments
Prerequisite lessons
Randomized Quiz Bank
Members-only website pages
Live lessons and training with Zoom or YouTube live
"Prioritized Support", and more.
If you want to onboard other businesses into training and not just use the LMS for training employees, you will need to use Thinkific's "Premier" plan which costs $499 a month. In the Premier plan, Thinkific removes its logo and visual branding from your LMS site. API access is also not included with Thinkific until you purchase the Premier as well.
With Premier, you're limited to 5 site admins. Beyond the $499 pricing, Thinkific offers a plan called "Plus" which you have to request pricing for. Thinkific only recently started offering their Plus plan, so we don't know exactly how much Thinkific Plus costs per month – there's no telling what it costs
Language support
While using Thinkific, admins can choose between 39 different languages. For example, If you wanted to translate your whole site from English to Spanish. When an admin switches the site language, the whole site will be affected; so every user – regardless of their role in the LMS and what courses they're looking at – will be seeing the same language in the LMS.
Additionally, Thinkific has a feature that allows users to override the global language an admin has set in the LMS. For example, let's say you're taking a course with 500 users and the course is in English but you're a native Spanish speaker, you could change the language your course is written in to Spanish without affecting the other 499 users.
Support & community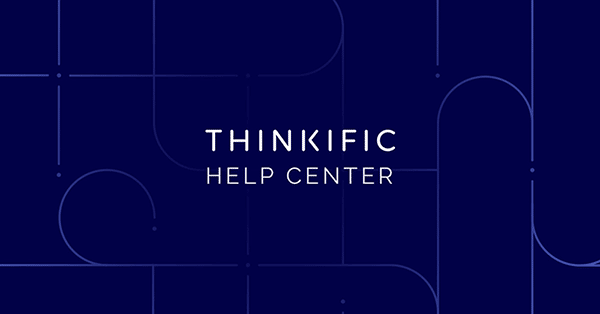 Thinkific customers have access to a support team they can call 9-5 pm, Monday to Friday, they can also submit support tickets online, or send support an email. Thinkific also gives its customers access to a knowledge base and Facebook community. Even though if you're using the Thinkific LMS you have access to both self-service and live support, based on what we have heard from our customers who switched from Thinkific, we don't think they prioritize live support.
For example, Thinkific includes "prioritized support" as a feature for their Pro plan whereas the cheaper plan only says "live-chat support" so there are definitely some different variables to consider.
Disadvantages of Thinkific
Webinar support
The only platforms Thinkific integrates with for you to host live classrooms on the LMS are Zoom and YouTube Live. If you're a business using other software for live asynchronous training like Microsoft Teams, GoToWebinar, GoToTraining, and more, then Academy Of Mine has got you covered!
No SCORM Reporting
With Thinkific, you can upload SCORM courses, but you cannot report on the activities like users' quiz results or other activities inside of a SCORM course. Thinkific does offer native quizzes and other activities that you can create reports from, but this doesn't include interactive courses created with SCORM.

White-labeling and groups
Until you pay for Thinkific's $499 membership or pay for their $99 membership with the "growth add-on", you will be unable to: perform Zapier actions, bulk upload students, train other businesses with groups, and your LMS will have Thinkific's logo and visual branding all over it.

Designed for course creators, not businesses managing professional training
Contrary to what Thinkific says, their platform is more designed and optimized for course creators who are focused on eCommerce. If your main focus with the LMS is marketing and selling courses rather than reporting on the performance of education, and managing training programs, then Thinkific is a goop platform for you.
You may be thinking something like this…"Does Thinkfiic offer pricing plans that are designed for SMBs and Enterprises?" Yes. However, AchieveCE and FMCTRAINING were using Thinkific before switching to Academy Of Mine a few years ago, and they had many issues managing professional training.
Does not support in-person training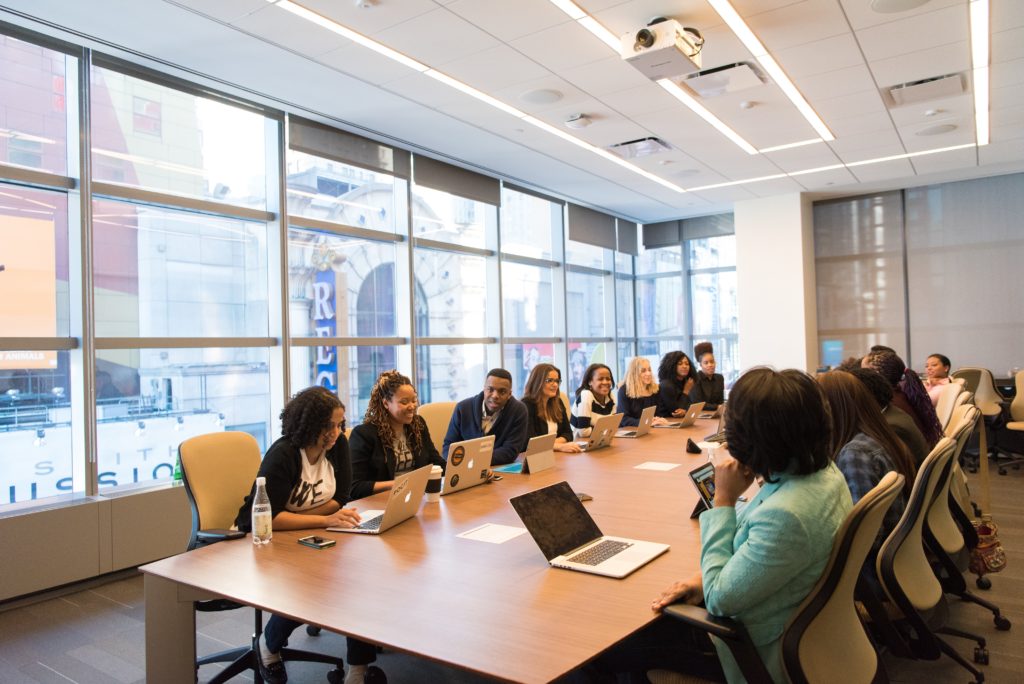 If you're training customers, partners, and or employees in person, Thinkific doesn't have support features that would help you manage this type of training. Alternatively, on the Academy Of Mine LMS, users can purchase and register for in-person training online, and then admins can track attendance and other activities on this type of training in the LMS.
Limited customizations
Thinkific customers can customer their site using the site-builder. Customizations past that can be done using their Theme feature, which is designed to be used by developers familiar with HTML/CSS only. When using Thinkific, if you want to use the Theme feature, you are given access to that with the $499 pricing plan and up. All things considered, if you aren't a website developer and don't want to hire a freelancer to customize the platform, you are limited to customizing what you can on the LMS site with the site-builder.
At Academy Of Mine, we offer custom website development for your LMS and your LMS marketing site to help companies meet unique needs.
Advantages of Academy Of Mine
Advanced learner reporting (Including SCORM)
One reason Academy Of Mine is a better alternative to Thinkific for professional training is because of SCORM reporting. Like Thinkific, we too have a native authoring tool that allows you to create assignments, quizzes, and other activities in your courses without the use of a 3rd-party tool, like Storyline 360. That said, when you do want to upload SCORM courses into the LMS, Academy Of Mine not only supports this, but we also allow you to report on activities happening in a SCORM course.
That means that if your training programs consist of both native content and SCORM content, you can report on users' performances in both types of content.
Training external clients with customer portals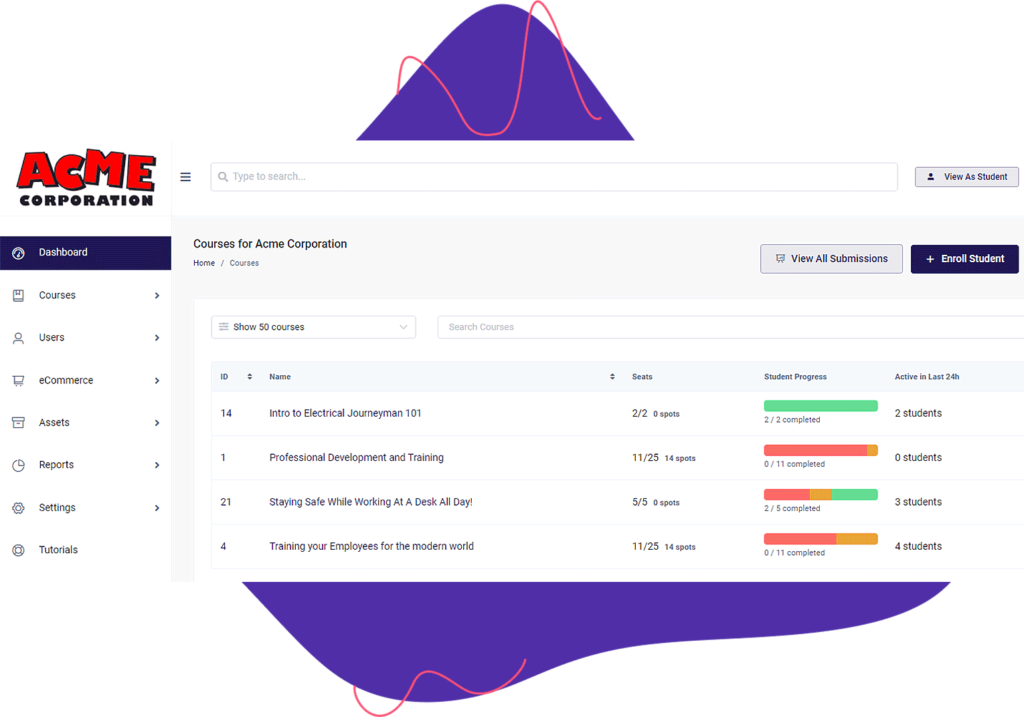 If you are training external clients (customers, partners, and organizations), then you will want to take advantage of our feature called customer portals. Customer portals allow you to bulk upload users into their own training environment. Inside of customer portals, the organization or group of customers you're training can assign an admin or multiple admins to manage the training in a portal themselves. Much like if you were using the Academy Of Mine LMS for internal training, portal admins can report on their users' performances seamlessly.
Admins in a portal can also attach their logo to the portal, customize the website URL or use a custom domain, purchase additional courses, and more. Let's say you were offering accredited training to 10 different enterprises. You would be able to sell training courses and webinars to all of them simultaneously with customer portals.
This isn't the most popular use case, but you could even separate your internal training programs by department (i.e., marketing, sales, and HR) using customer portals.
Personalized Support

Although Thinkific offers extensive live support and help resources – if you want personalized support without red tape then we're a better option. Academy Of Mine is a bootstrapped LMS company, so your success with our platform is our number one priority. If you're a smaller company, then we understand the struggles you go through because we go through those same struggles on a daily basis.
Our personalized support can be seen in how fast we resolve support tickets, often it's under 24 hours. We also respond to support tickets 7 days a week instead of only on Monday – Friday.
If you look through these customer reviews, you will see that outstanding support is something almost every client talks about!
Have our team customize your LMS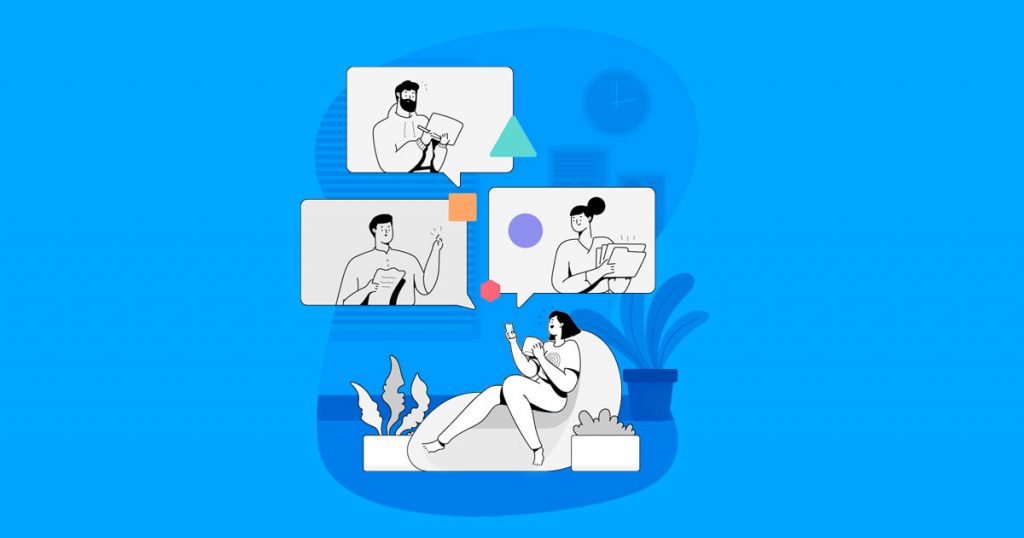 If you want to go above and beyond creating courses inside of the LMS using our drag-and-drop course builder, you have a few options. For one, if you have a developer or the experience yourself, you can customize both the LMS dashboard and the LMS sales site with API access. However, if you're like most of our successful customers running external training programs, then you'd prefer to have customizations done for you.
For instance, if there's a feature that you want to be built or a new integration that's not currently supported but you would like added – you can bring it up with your dedicated project manager. Since customizations are specced out by your project manager and then carried out by our team of expert developers, you can say goodbye to worrying about breaking your system.
Here's what Rebecca M from Triage First has to say about our customization policy: "The beauty of it all! Our users love it! Also, their quick response to a help ticket, and the dev team's consistent efforts to clarify, explain, fix, or solve any issues that we have had. The ability to customize was important for our business, as we have an unusual course structure!"
Rebecca is one of many customers who feel this way about Academy Of Mine.
AchieveCE is a perfect example of a customer for whom we custom-built their LMS website. If you want to create a website without heavy customizations, and using our built-in page builder, you can create something similar RTILearning's LMS site.
Disadvantages of Academy Of Mine
Languages
With AOM, admins can switch the language your LMS site is in from English to Spanish, French, or a customized version of English. If the language you want to change your site to is not an on-demand option, our developers can switch the platform language for you. Academy Of Mine does not currently offer multi-language options for the LMS.
Course and site templates
When it comes to being able to choose from a bunch of different courses and LMS site templates, Academy Of Mine currently doesn't offer you many to start with. On the bright side, we have a very intuitive course and website page builder, that you can use to start with a template of ours or build something from scratch. Additionally, once you have a page that you like, you can save it as a template to reuse across your site. When creating your LMS marketing site with Academy Of Mine, we give you 4 templates to start with: a landing page, contact us, about us, and a product listing page.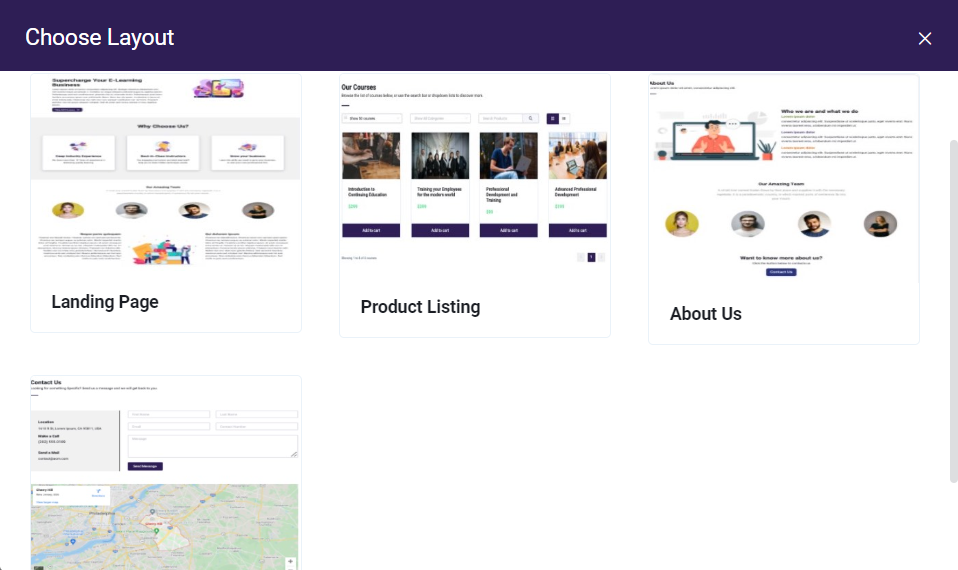 Our page builder allows you to customize pages using different sections, which include rows that organize your content, and inside those rows, you have blocks that consist of your actual content, like videos, text, images, buttons, etc.

In addition to customizing your LMS site, you can also use the menu builder to customize students' LMS dashboards. As always, if you want us to tweak your website or customize it completely, we can do that for you! AchieveCE is a perfect example of a customer for whom we custom-built their LMS website. RTILearning is a great example of a customer that used the page builder themselves to build the majority of their site, and then we helped tweak a few things.

Why You Should Choose Academy Of Mine?
When it comes down to it there is no one-size-fits-all LMS. Nevertheless, If you're looking to help customers meet compliance requirements through high-quality education, then Academy Of Mine is your best LMS. From reporting to customer portals and personalized support, the AOM platform allows you to customize your LMS to meet shifting training requirements with ease. Additionally, if you want to sell continuing education and other non-accredited training to clients and partners online, AOM lets you do that while being able to report on student performance effectively.
So if you're ready to switch gears into the fast lane of managing eLearning and training, then schedule a demo with us today!