LMS Migrations
Hassle-Free Learning Platform Migration
Spend less time switching eLearning platforms and more time in your new new LMS. Since AOM developers are migration experts, your user data and courses will be transferred securely and efficiently.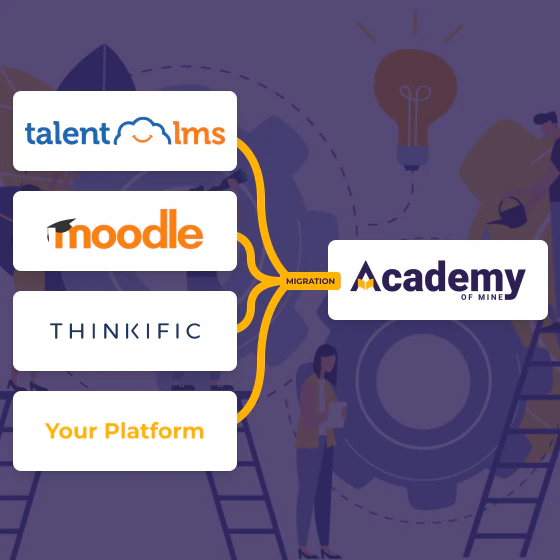 From Course Data to Active Users, Quiz Questions & More... Bring it all with you!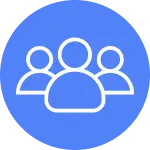 Active Users and Course Progress
We discuss the requirements of your data and course migration and get to know your current eLearning system.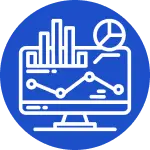 Course Contents, Design Assets, and SCORM
We analyze the content and propose a migration statement of work with timelines, costs, and project details.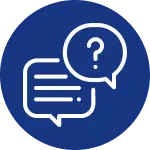 Quiz and Exam Questions
We migrate user data & courses from your old platform to AOM. If there's a lot of data, a phased approach may apply.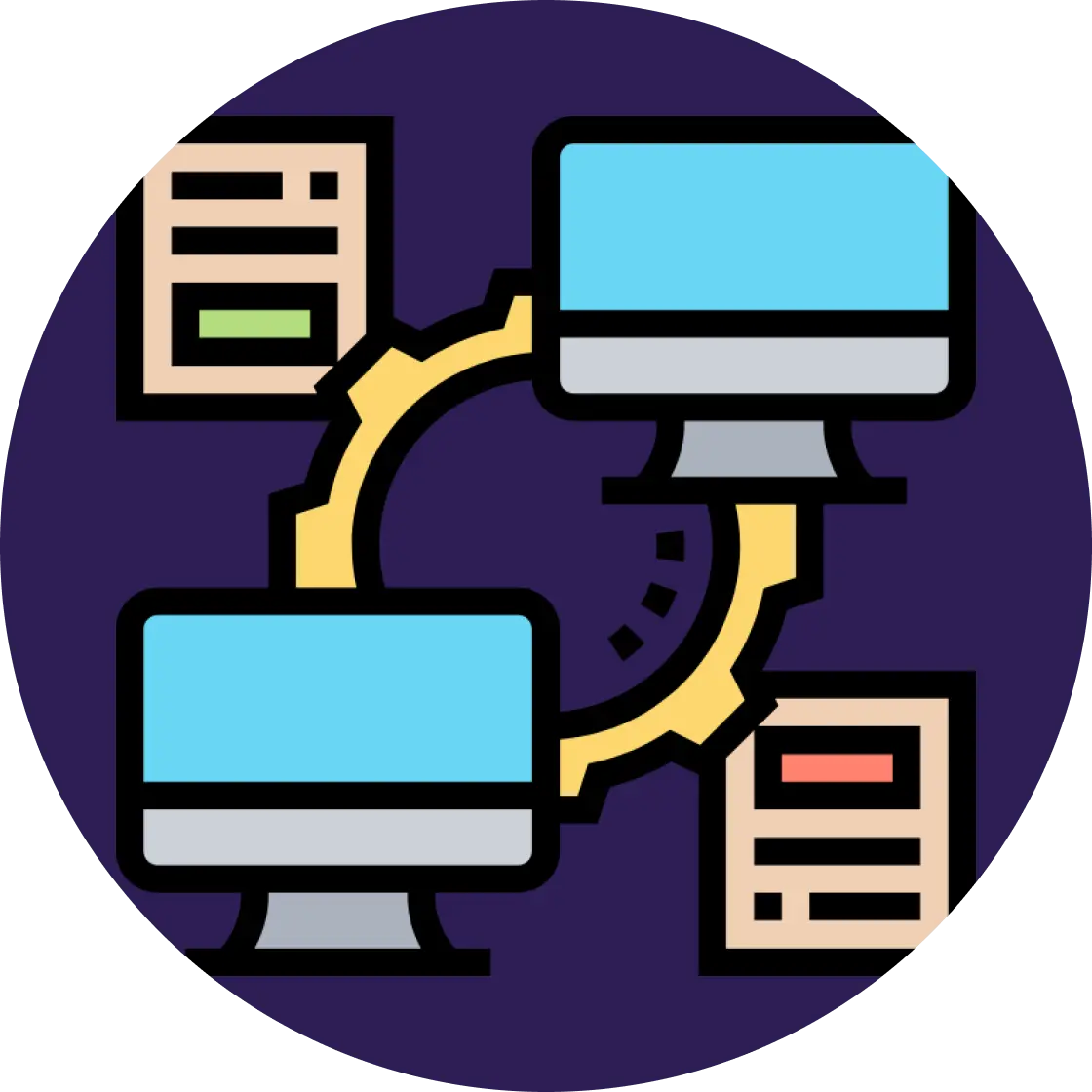 Migration step 1.
Discuss Your eLearning & Migration Needs
To make sure your migration project is successful, we first work with your team to understand what data, contents, and courses are important to you. This process is fully customizable based on your team's needs. Data being discussed includes:
Courses, modules, and certificates.

User data and products.

Transactional data and any unique requirements.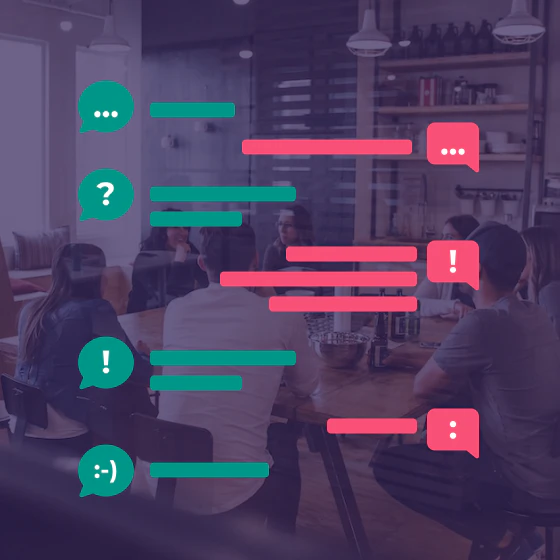 Migration step 2.
Create Your Personalized Migration Plan
After understanding your eLearning needs, we create a statement of work (SOW) that includes a timeline, estimated costs and migration project details . The details in your SOW are subject to change, but we have ensure your proposal is as accurate as possible (10+ years of migration experience).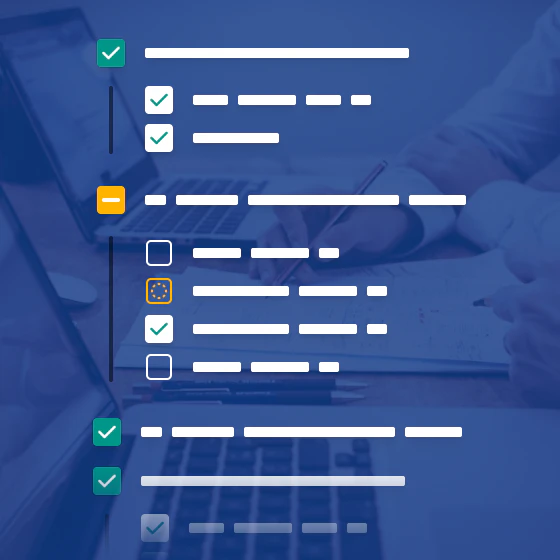 Migration step 3.
Clean Up Old & Redundant Data
Once we understand what software you're moving from, our team works to clean up old data in your existing system, so that no old redundant data is being moved over. Data being analyzed during this step is as follows:
Active vs. Inactive Users.

Course formats.

Course progress, quiz questions, SCORM, and more.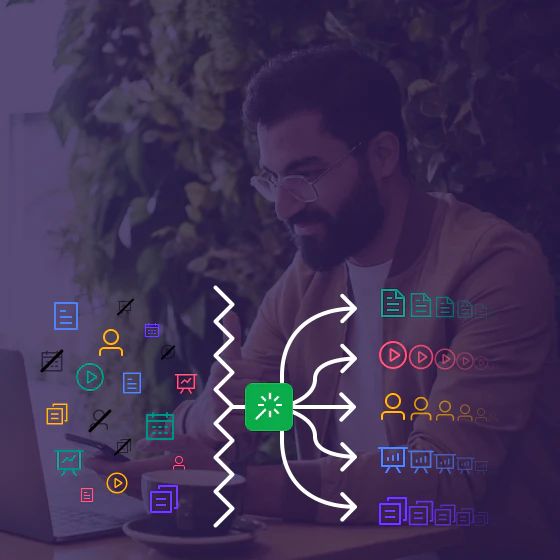 Migration step 4.
Data Migration & Time to 'Go Live'
Migration project differs from client to client—typically we start with content such as courses, modules, and certificates, then we move users, products & transactional data. Your Data migration will be 1-of-1 based on what's needed to go-live.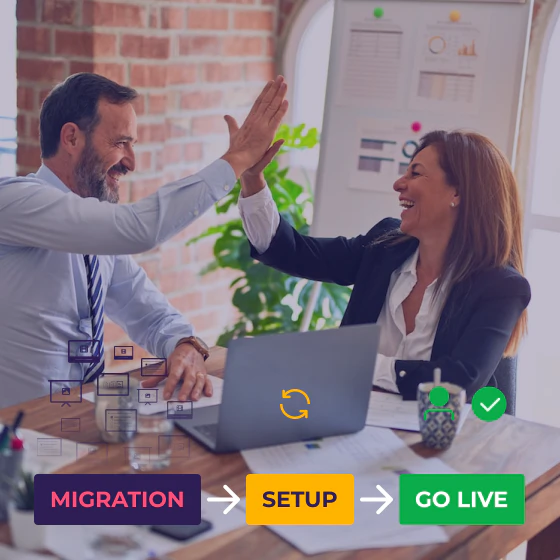 You can switch to Academy Of Mine
From Any Platform
Whether you're coming from an in-house built proprietary platform or a large-scale LMS, our team can get you up and running quickly.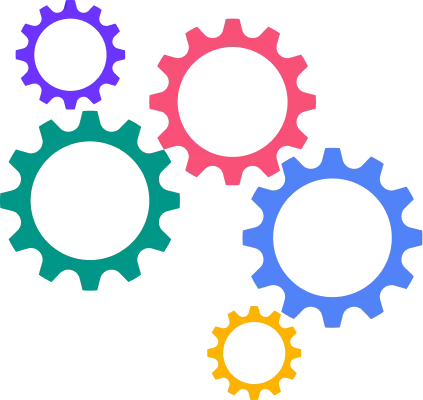 Software Built In-House
We have migrated dozens of customers from complex proprietary platforms to AOM.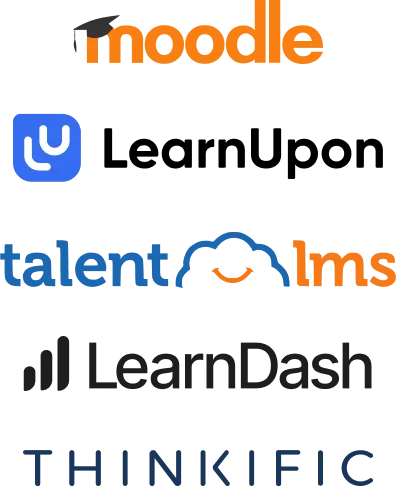 Large-Scale LMS Vendors
 From Moodle to LearnUpon, LearnDash, TalentLMS, Thinkific, and more - AOM has got you covered.
eLearning Software Of All Kinds
We have migrated customers from CourseMill, Teachable, Kajabi, WordPress sites, and more.
See how other customers enjoy Academy Of Mine
Our team has migrated customers from large LMS vendors like TalentLMS, Moodle, and LearnUpon, as well as many other smaller vendors such as EduBrite, and more. See how our customers feel about Academy Of Mine.
An LMS provider that gives you
the support you deserve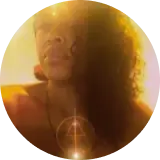 "Platform that my students love..."
AOM has provided an amazing platform that my students love, thus adding huge value to my offering.
Ahtayaa L.
Academy of Energy Healing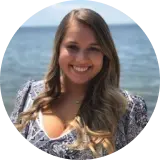 "Custom service is amazing."
Academy of Mine's customer service is amazing. There is always someone there to answer your question in a very timely manner.
Daylin M.
Total Health Conferencing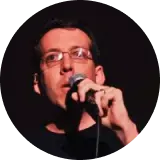 "AOM exceeded our needs..."
AoM exceeded our needs and jumped on helping move us to their platform. Even when we have had questions or issues, they are quick on helping resolve them.
Frequently
Asked
Questions
01
How long does it take to migrate from a current vendor?
On average, migrations take between 4 weeks to 12 weeks. The time varies, depending on how much data needs to be moved over, and if you need help re-creating content that can't be exported from your old system.
---
02
Does your LMS support SCORM? What other file formats?
Academy Of Mine supports SCORM 1.2 and 2004, and these courses can be uploaded directly into our system during migration. You can also upload files such as PDFs, Docs, MP4s, PPTs, and other common instructional materials.
---
03
How do we go live with the new platform without impacting existing users?
This can be done in a few ways. The first is, we set a cutoff date when the migration is complete and your users will start seeing the new LMS in their URL. The second way consists of going live with both platforms in parallel, and you keep some learners on the older vendor and all new users are started on the new platform. Once ready, you turn off the old system.
---
04
Do users have to change passwords during a migration?
Passwords cannot be copied, for security reasons; users will need to reset their passwords in the new platform. We can help by displaying a message on your users' login screens, telling them to reset their passwords. Administrators can also reset passwords for users and send automatic email updates with changes.
---
05
Can you ensure that all of our eLearning data will be safely moved to Academy Of Mine?
We always strive for flawless migrations. But realistically, minor hiccups may occur while moving lots of data. Our developers are committed to immediately resolving any issues or technical difficulties that may occur during the migration. Communicating to existing users in advance—that a change is occurring—is your best bet for preventing users from being confused. We can help with this too.
---
06
Can we do anything to prepare for the migration? And save money?
Yes. Make a list of how many Active vs. Inactive Users are in your system. You will also want to make a list of user profile fields that need migration (e.g., license number, first and last name, profession, etc.) You can also prepare and export Course Content (all files, assets, and SCORM packages) and, Quiz & Exam Questions. Lastly, make a list of Course Progress that you need to export. Download our migration checklist that we go over during the process.
---