eCourse Growth Strategies
How Live Webinars Can Help in Running Interactive Online Courses
3 min read
|
Aug 26, 2015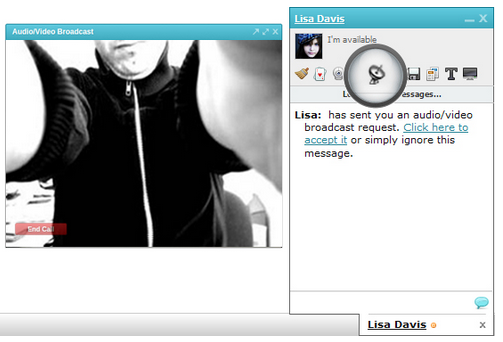 As an edupreneur, you might search for an LMS that provides you the features through which you can keep your users engaged and motivate them for active participation during the course sessions. There are plenty of features that you can embed into your online course to make it interactive such as video conferences, discussion forums, live chat, audio calls, live streams, and many more. However, the problem arises when one has to select the most effective means for engaging users.
A live webinar is an internet-based interactive program where a presenter can reach out to specific audience through his electronic devices such as PC, tablet, smartphones, etc. Live webinars create a prospect where the subscribers/users can actively share, survey, talk, debate and inquire the presenter or others about the program. Besides, the presenter can also broadcast other relevant presentations in sync with the discussion. These sessions can be within budget, special, live and quicker and easier to understand.
Live webinars exhibit all the attributes that can help you grow your eLearning business and develop informative courses. Let us look at some of the benefits of including live webinars in your course.
Interactive: Live webinars construct an opportunity where two way communications between the instructor and the audience can take place in a productive manner. Instead of being a passive listener or viewer of your online course, the users can participate in healthy debates and share their questions and experiences. Besides, for the instructors, the webinar assists them to develop a perception about the kind of audience they deal with.

Global: Earlier, when seminars were held, only people with convenience of travel and money could attend them but the live feature of webinars makes your courses accessible to those viewers who face geographical and financial constraints.

Time and Cost saving: Arranging a live webinar not only helps you in reaching out to more people but it also puts less pressure on your pocket. You only need to invest one time on your course material and LMS. All other activities such as arranging event, seminar venue, promotion and supporting team at different locations are not only expensive and time consuming but also localized.

Post event activity: You can also equip the webinars with post event activities such as assignments, quizzes, discussion forums, review sessions, etc. In this way, you do not only keep your users engrossed in the course but also inspire them to attend your upcoming sessions.
Hence, the above stated overview of live webinar feature emphasizes its power of taking eLearning businesses to new heights. Now the question arises how can you embed, handle and promote live webinars. You can rely on Academy of Mine to ease out these functions for you.
We help educators develop and sell their courses online. Being a member of AOM, you will be benefited with a power-packed platform that is integrated with learning management system and eCommerce setup. You would only be required to customize the settings and edit course materials to start your own eLearning business. We also offer features that let you interact with your users and make the learning live and fun.
Below are few of the live webinar features offered by us. If you have any questions, please feel free to contact us.
Live Chat : Live Chat feature enables users to discuss one-on-one or in a group about the sessions by sending text messages and also save them for future references.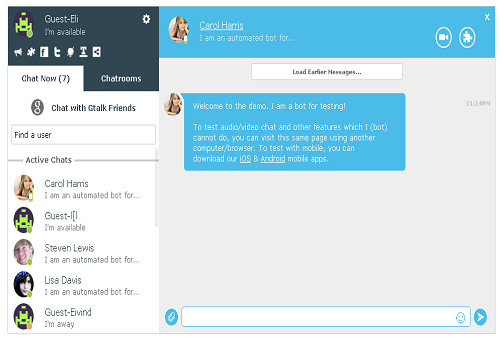 Broadcast Video: This feature enables the users to broadcast their customized videos during a private chat or in a public chat room.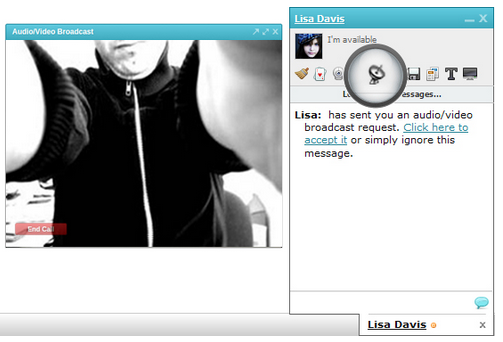 Video Conference: Users can start discussions over video conference and let others join it to experience live audio-video sessions.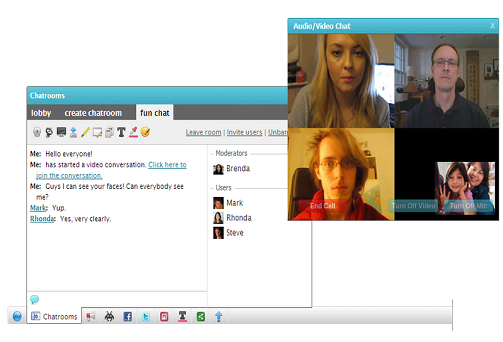 Audio Call: If users do not require video chat, they can simply use 'Audio Chat' feature to interact with others.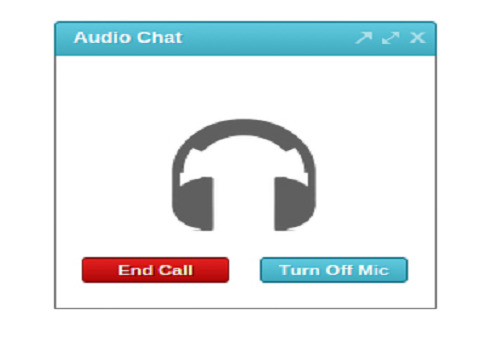 Screen Sharing: This feature helps users to instantly share the glimpses of websites, files, images, etc. running on their screen without bothering the need to send the link or the data.

White Boarding: On White Boards, users can bring out their creative sides by using a virtual pen and scribble anything they want to share with others.