Edupreneurs, eLearning, eLearning As A Business, RFP
How to Write a Great RFP for Your eLearning Platform Search
6 min read
|
May 17, 2019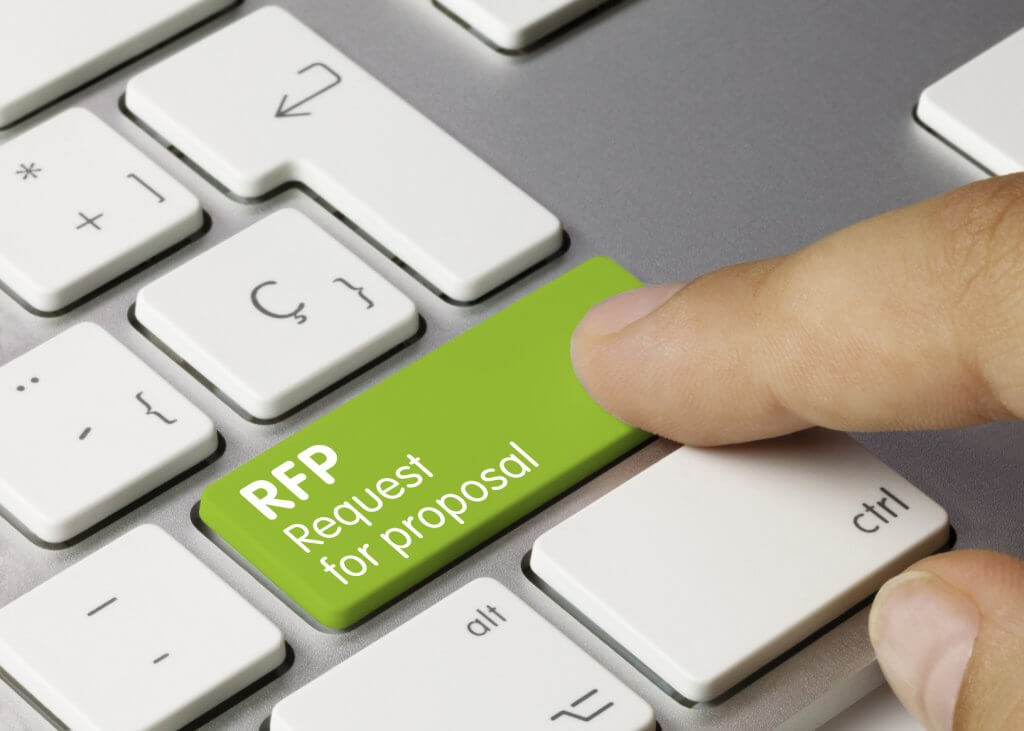 The process of making a large purchase is generally not an enjoyable experience. Whether you're buying a new house, a new car or looking to make a substantial financial investment in a new eLearning platform, shopping around can be stressful, overwhelming, time consuming and just plain confusing. And while it does "pay to shop around," that doesn't necessarily make the experience any easier for you.
But, there is good news! Thankfully, there are tools at your disposal you can use to make your buying journey as smooth and organized as possible. One buying tool we recommend when shopping around for a new eLearning platform is the Request for Proposal (RFP), which can be utilized to streamline and simplify the purchase process.
By using an RFP you can:
Organize and prioritize your business needs and desired solutions.
Create a comprehensive list of required features you can easily compare across all potential platforms.
Prepare a master list of relevant questions to be answered by potential vendors.
Have each platform's specs and price points uniformly compiled, so when you are ready to buy you make an informed decision with all of the information you need conveniently at your fingertips.
Take the "personal" (and emotional) element out of shopping and turn it instead into a fact-driven, analytical process that helps you evaluate platform criteria on an apples-to-apples basis.
Admittedly, there is some work that goes into preparing your RFP, distributing the RFP, collecting and then finally analyzing each submitted RFP from potential partner vendors. However, all of this work is ultimately laying the foundation for you to determine which platform is best for your business and your back pocket.
But before diving into your RFP, let's talk about what you need to do prior to even beginning the RFP process which will lay the groundwork to designing your RFP.
Before you start putting together your RFP you should:
Analyze your current and future business needs and how those requirements translate into an eLearning platform.
Leverage your current platform. If currently have a platform, identify what about it is working for you and what isn't? What about it would you change? What features are invaluable?
Be proactive rather than reactive. If you know in the future you will need access to certain platform features be mindful of including them as requirements in your platform hunt.
Take the time to do your initial research. Before sitting down to design your RFP you should have already been talking to and narrowed down your list of potential vendors. This will also give you insight into what questions to ask in your RFP, what different features are available and what market rates are.
Refine your list of potential platforms. For time and efficiency's sake, your RFP should go to no more than ten but ideally five or fewer vendors you have already vetted as good fits for your organization.
Once you've done all of that, you're ready to begin preparing your RFP!
Before diving into creating your RFP, we recommend taking a looking at a few different examples of RFP templates, such as can be found here, here, and here.
Looking at different RFPs will give you a starting point for determining what you'd like to include in your RFP, what vendors expect to see and what components others have found useful in their RFPs. Keep in mind, however, that your RFP is a tool for you and its content should solely be designed to ensure you get the information you need to determine which eLearning platform will be the best fit for you organization.
There is an endless list of questions and different sections that could be included in your RFP, the trick is including the relevant section in your RFP that will get you the information you need without your RFP becoming too cumbersome or pedantic. As a general rule of thumb, less is more in your RFP design as long as all your primary objectives are covered.
For additional insights into RFP development, we also suggest taking a look at Talented Learning's guide to RFPs prior to starting on your RFP.
Consider including the following sections in your RFP:
Background about you and your company

What line of business are you in?
What is the history of your company?
Are you planning any major changes in the near/long-term future that relate to your platform? If so, communicate this.

Details of your current LMS

How does your company use its current platform?
What works for in your current LMS?
What about it would you change?

Purpose and specs of the RFP

Detail why you are searching for a new platform solution
Detail the accepted submission guidelines for the RFP

Details of specific features you need in your new LMS solution

List the features that you currently have that you require in a new platform
Detail the desired features to be included in your new platform
Request suggested features from vendors that may be a good solution for you

Budget (if applicable)

What are you looking to spend?
Do you need a custom contract?
How does the vendor bill? Do they use a flat fee or revenue-share model?
Is the fee negotiable?

Goals and objectives for new eLearning platform (we recommend using SMART Goals)

What specifically are you looking to achieve by using a new platform?
How will you measure these goals?
How will a new platform impact your business?
What other areas of opportunity does using a new platform solution provide your company?

Technical specs & security

Include technical questions and requirements here
What security features does the potential platform support?
How does the platform encrypt your and your clients' data?
How does the platform process payments?
What integrations are available with the platform?
Does the platform offer customizations?

Schedule of implementation and hard deadlines

Include a list of non-negotiable dates if time sensitivity is an issue
Request a preliminary schedule for implementation of the vendor's LMS solution

Request client references

Client references will give confidence in a vendor and provide you a candid perspective

Instructions for where prospective vendors can send questions relating to the RFP

Potential vendors will have questions for you, answering them ensures you get the most out of the RFP process and a platform that is best suited for you

Migration

If you have a current platform solution, does the vendor provide migration services for your data and course content?
What is the charge for migration?

Wildcard

Ask them some off the wall questions!
Ask them to share with you what them your best choice
This is an opportunity to let your potential vendors shine
Note: All of these points should have response prompts for vendors where applicable, whether "Yes", "No" or open-ended response or data collection where appropriate.
Your RFP can be executed in a variety of formats including MS Word, Excel, web applications and other authoring tools. Keep in mind, however, that your RFP is a working document that may be passed back and forth between you and potential vendors several times over the course of the bidding process so ease of use and efficient collection of data is essential. In our experience, written answers to questions may be easiest given in a Word doc, whereas detailed system specs and numerical data can best be tracked and manipulated for analysis in Excel.
Analysis of submitted RFPs
Once all of the completed RFPs from your potential vendor partners are in, the real work for you begins as you begin to sort through them to find your ideal platform solution.
We recommend also keeping the following things in mind when analyzing submitted RFPs:
Use your manpower. If you have multiple team members involved in the RFP process and ample time, distributing a copy of each RFP to everyone so that have a chance to review each proposals in detail prior to meeting together will ensure a more thorough review.
Use a rubric. Develop grading criteria to assess each RFP submission against not only makes your life easier but also gives you an objective method by which to score each RFP.
Work with what you have. If you see a creative solution proposed in Vendor A's RFP that you like but you're really leaning towards choosing Vendor B, why not ask Vendor B if they can implement Vendor A's idea?
If you got this far, we're confident that you have the discipline and knowledge to put together a great RFP for your potential eLearning platform partners.
Have questions? If you would like to know more about the learning solutions we offer and how we can help you succeed, please send us a message via our Contact Page or email us at hello@academyofmine.com.