eCourse Growth Strategies
Teachable Alternatives
3 min read
|
Feb 20, 2018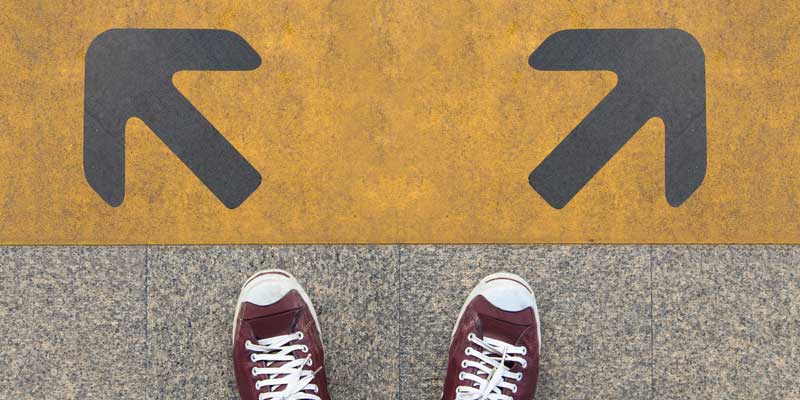 Are you looking for a Teachable alternative?
Are you currently using Teachable to sell and market your online content and courses? Relative to more robust platforms, such as Academy of Mine, Teachable is distilled down to the basic essentials, covering the necessities for any entrepreneur looking to make money online through his or her course offerings. Perhaps you want to get up and running quickly, and are less interested in availing yourself to more advanced tools that require some additional time and effort to learn, but pay larger dividends down the line. For some edu-preneurs, this is the ideal route; having said that, if you are serious about scaling your business, perhaps you should think more critically about the potential challenges that you may face down the line, and ask yourself whether Teachable is adequate enough to handle your company's growth requirements.
Are you willing to adapt your business model to industry demands? If so, then course ratings are a proven form of customer validation for prospective students interested in your offerings. Within the course offerings themselves, let's not forget about the option to include course completion certificates – students often appreciate this personalized touch, and some organizations even require certificates as proof of students having successfully finished the course. Have you ever thought about creating a curated community of students by offering private courses? This often fits well in the subscription model, and allows for you to make available new course listings without any hassle.
On top of that, how do you differentiate yourself from the competition? Branding, for any online business, is mission critical – it never hurts to have full access to the HTML/CSS, so that you can customize the look and feel of your site rather than be restricted to the default layouts. On the e-commerce side of things, rather than redirect your customers away from your site to a centralized checkout page, you should aim for an automated e-commerce solution that fully integrates with the leading payment providers, such as Stripe and PayPal, among others. Do you require additional customization, and yet find yourself wondering whether customer support can cater to your requests? Do you feel like you're just another number with your current provider, without the peace of mind knowing you're in the best possible hands?
To Summarize why and when we are a good alternative to Teachable
If you require customizations, teachable generally is not open to those. They want you to use their platform as-is. We, on the other hand, thrive at the fact that we can customize the platform to our client needs.
Teachable is more about volume than margin. In other words, their focus is to get a lot more clients with least amount of time/support spent on each client. For us, customer support and personalized approach is critical and our clients love us for it
Teachable charges a percentage of commissions on course sales on their lower plans while we don't charge any commissions on any of our plans. No extra hidden costs for you.
We can not only handle simple content like audio/video/docs etc but also complex course content such as SCORM, and other types of HTML5 content.
Our extensive Marketing and Analytics tool beats almost all our competitors because at the end of the day, ability to market courses is what gets your business up and running.
In terms of features, we have an all-in-one platform for course sellers. Our Pricing usually starts at $9,997/Year. In return, you get the following:
Powerfully hosted LMS platform on our dedicated servers
Our homegrown custom Learning Management System that has tons of powerful features
Extensive marketing and analytics tools to allow you to see what's happening under the hood
Automatic upgrades and maintenance. You wouldn't even notice
Extensive code changes and customizations including custom templates, functionalities and integrations.
Automated Daily Backups of your site
Most importantly: Our 24/7 customer support that lets you focus on what really matters: Your business.
If you're currently running your site using Teachable, but are interested in switching to a more robust, all-in-one platform like Academy of Mine, then we'd be more than happy to help you migrate over to our platform – simply send us an email at <[email protected]>, or use our contact form.