Continuing Education, Education, Edupreneurs, eLearning As A Business, In-Person Instructions
Discover How a Hybrid Online Platform Streamlines In-Person Training
3 min read
|
May 27, 2019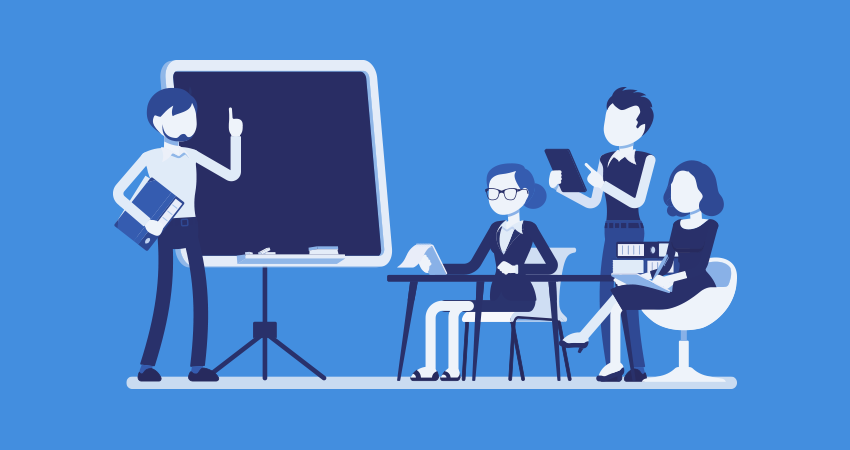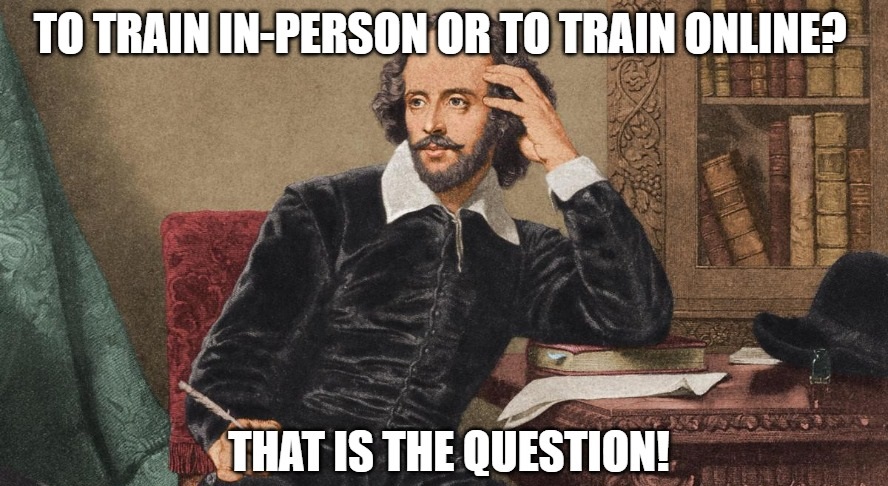 Working in the training industry, we are often left asking ourselves whether training is best done online or in person?
Whether you train students via in-person or by offering online classes, both options have their own unique set of pros and cons. Taking a look at both, let's examine the inherent challenges and advantage of these two options:
In-Person Training cons include:
Restricted class scheduling for students and instructors

Class sizes limited by classroom space

Student enrollment dictated by geographical access to attend class
Online Training cons include:
Live classes potentially interrupted by technological difficulties

More challenging communication between students and instructors
In-Person Training pros include:
Human element to instruction and the opportunity to easily develop a rapport with students

Easier communication with students and instructors unhindered by technological difficulties

The convenience of addressing questions and issues with students on-the-spot and in-person
Online Training pros include:
Unrivaled scheduling convenience for students and instructors

As a course owner, your pool of students and potential earnings is not limited by geography or the size of your classroom

Management of your courses can be streamlined by marketing, payment processing and contact with students conveniently housed in one online platform which can be easily accessed anywhere with an internet connection
As can be seen, both methods of instruction have their strengths and weaknesses, with some areas of study being better suited for in-person instruction while other subjects are more easily adapted to either course format.
However, consider that as an in-personal training professional you may prefer teaching students in a live classroom setting, but that doesn't mean that you can't incorporate certain features of online classes into your classes to streamline the administration of your class. Consider that your life could be made easier (and your students' experience improved!) by using an online platform to do tasks that traditionally instructors have had to do themselves. So while classes would still be taught in person, the administrative footwork (which is foundational to making sure classes run smoothly) would be shifted away from you and instead be more efficiently managed via an online platform with easier access to your students.
For a full list of the working components that ensure an in-person class runs, be sure to see our blog post on The Fundamental of In-Person Learning.
Let's take a look at how these working components for an in-person courses can be shifted online, helping you streamline course functionality and free up some of your valuable time.
By having your Class Calendar and Schedule online for your students it is made easily acessible via a platform, letting you streamline scheduling and maximize students' use of their time (while likely increasing class attendance and mixups in scheduling).
An online platform also lets you easily view your Class Roster and while simultaneously giving you an easy method for Course Payment Management.
Course Registration and Enrollment are also aspects of class management that can be done via an onlne platform, allowing you to see when and where all of your classes are scheduled and also to set cut off times for enrollment and put limits on class sizes.
Your Course Curriculum and Syllabus are also class materials that can be uploaded to accessed in an online platform by your students.
An online platform also provides the added benefit of recording Student Attendance and while also managing and allowing students access to their assignment and test Grading.
As can be seen, the advantages of in-person instruction can be strengthened by adding features previously only used by online training. By implementing an online platform to work in partnership with in-person training you essentially get the best of worlds: the added benefit of real-time information available to your students while not having to sacrifice the personal element that only in-person training can truly deliver.
Have questions? If you would like to know more about the learning solutions we offer (including online platforms for In-Person Training) and how we can help you succeed, please send us a message via our Contact Page or email us at hello@academyofmine.com.