eLearning, Professional Training
Why Organizations need to add eLearning to Training Programs Today
2 min read
|
Jul 25, 2019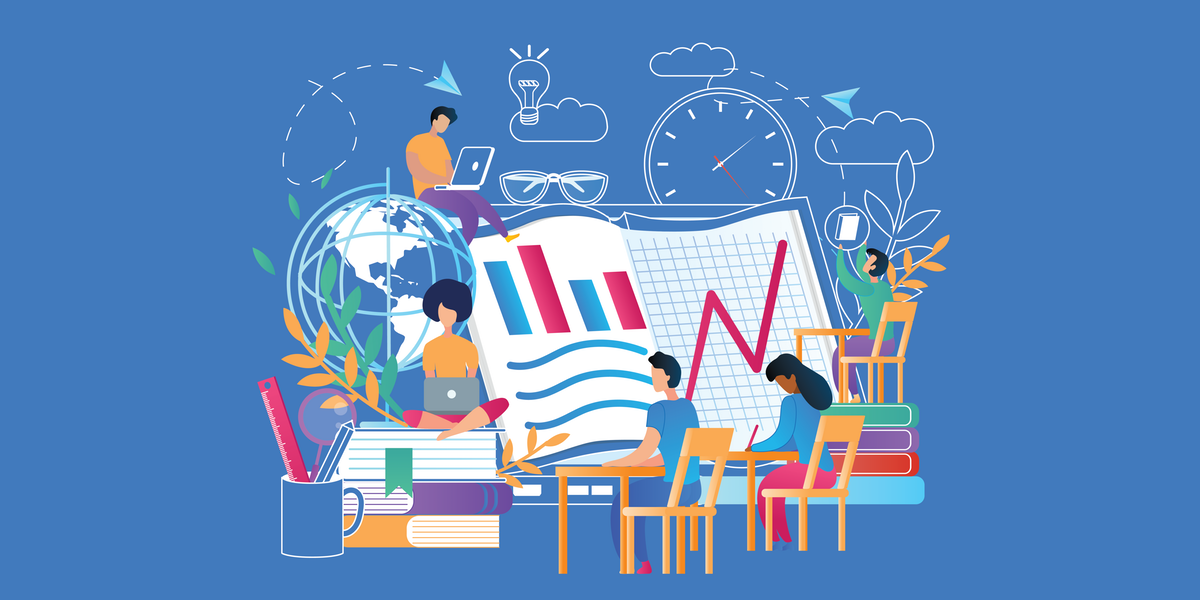 Defined as the delivery of learning and training via digital resources —or online learning— e-learning benefits both employees and employers alike, encapsulating an affordable and time-efficient training method that can be personalized to each individual employee's skill training needs and that offers L&D departments a tool to measure the success of their programs.
Business success and corporate training connect, it's only a question of what tools will get you there. Read on to find out the three top reasons why e-learning is the best choice for your business' training needs.
Personalized learning experience
Employee engagement is crucial for onboarding and retention, and having personalized learning opportunities in the workplace that are geared towards individual employees' professional development is a proven way to attract the most committed and loyal people to your company.
Personalization makes for more effective and efficient learning and allows employees to accommodate their training to better suit their professional needs as well as their personal development goals. Instead of spending time and money on creating standard "one-size-fits-all" learning programs, e-learning allows L&D departments to tailor their training content to individual roles, resulting in better and more engaged employees, and upgrading a company's employer brand.
Adaptable and accessible training
E-learning is adaptable in more ways than one. As well as its potential to be personalized, digital training offers the possibility of distance learning, which means that employees can access their content regardless of their location, as long as they have a digital device available. The latter represents another aspect of e-learning's flexibility, the possibility of access through different technological mediums, whether it's a mobile device, laptop, tablet or desktop, adapting to better suit the learner.
Making training available no matter where you are or what digital device you own is one of the many wonders that e-learning has to offer corporations, allowing employees to learn at their own pace, as well as cutting costs for employers in countless ways, such as in travel expenses and training materials.
Measurable ROI on eLearning
One of the biggest challenges L&D departments face is showing ROI of talent development initiatives, and e-learning offers an easy solution by aligning both learning objectives and outcomes in one LMS. Employers get access to necessary tools to make measuring learners progress simple, as well as the ability to pull and compile the results at any time to better analyze the overall impact of a company's L&D programs. But the success of any training program lies in knowing what you want to achieve beforehand and setting very clear performance goals and short- and long-term learning objectives is crucial to measure learning outcomes.
In addition, learners should be aware of how achieving performance goals will enable them to receive better earning, advance in their career and develop their professional knowledge. This can be achieved by using constructive e-learning feedback that ties performance objectives to real world consequences, such as promotions and rewards.
E-learning enables the creation of efficient and flexible learning programs that lead to the recruitment and retention of valuable employees and that have the means to measure their success and impact on a business overall as well as integrated feedback methods, which makes it the best medium for a company's training offering and what sets companies that use it apart.
Louisa Garcia Moreno is a content editor for the education and professional development portals findcourses.com and educations.com. Based in Stockholm, she has written articles on a wide range of subjects about trends within education and professional training, such as L&D, cultures of innovation and leadership.