Instructional Design
8 Examples of Effective Training Videos
6 min read
|
Oct 26, 2020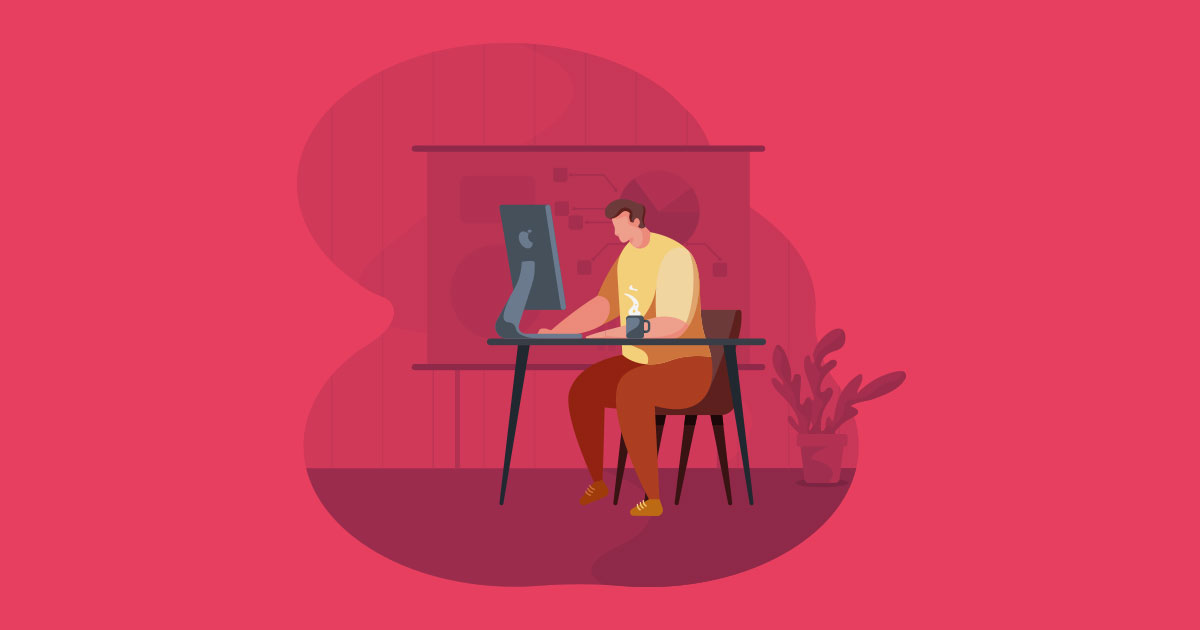 YouTube has over one billion users and witnesses more than 500 million views hours every day. In case you didn't know already, one of the primary reasons behind these extraordinary numbers is that internet users globally spend one-third of their online activities watching videos.
This behavioral shift has inspired online marketers to the extent that 87% of them have started using video content for various marketing initiatives.
Not just marketers, large corporates have also started using videos in every possible way.
Recently, Microsoft replaced their classroom training with video training and managed to cut down the training cost from $320 per person to just $17 per person. IBM, another global tech giant, saved a whopping amount of $579 million within the first two years of implementing a video learning program.
As an eLearning professional, these stats should motivate you to make videos an integral part of your content delivery system. Instead of relying solely on text and graphical content, you can regularly begin making training videos to serve your clients better.
That said, not every video being recorded and uploaded online goes viral. You need to know your game well enough to make training videos that users like to watch over and over again.
The easiest way to move forward is to learn how others got results in the past and implement the same strategy in your videos.
The experiment is the key to success here!
What Are Training Videos?
Training videos are professionally planned, recorded, and edited videos to help a target audience learn new skills and improve existing ones. Unlike classroom training sessions, training videos can be played on a loop and accessed by users easily regardless of their location.
What Makes Training Video Effective?
Most organizations that relied on classroom training for decades have gradually started shifting towards training videos. For them, video training is far more effective than classroom sessions. Two of the most common factors that make it happen are as follows:
Training videos offer employees much-needed flexibility and ensure that they can learn anything from the comfort of their home or office by accessing videos on smartphones, tablets, or computers. Whichever ways they opt to get trained, the outcome remains the same.
In live classes, you don't get enough time and chances to correct mistakes without getting noticed. However, training videos are scripted, recorded, and uploaded with proper planning, so chances of committing mistakes or leaving out any crucial topics are negligible.
Keeping in mind all these factors, most startups and large corporates have already shifted to training videos and are getting phenomenal results. You should also do the same to cut down the overall training & development cost, as well as, get more done in less time without disturbing the usual course of business.
In this guide, we put together eight examples of effective training videos that worked exceptionally well because of the way they conveyed their message to the audience. Take inspiration from them in any and every possible way, and implement the same strategy in your videos to have a positive impact on your audience.
Flawless Content Delivery
You don't have to read from a piece of paper to create a training video if you have done the homework correctly. In this video, David stands in a kitchen set up with a simple whiteboard and talks about brewing coffee.
At no point do you feel that he's trying to teach you something. From the beginning until the end, he speaks in a free-flowing and natural tone and manages to deliver the content in the smoothest possible way.
These days when most videos longer than ten minutes struggle to get user engagement, this 26-minutes-long video is a clear example of how you can create lengthy videos without sounding boring.
Lifesaver
This fantastic training film, made by the British Resuscitation Council, talks about how people's crucial decisions determine whether someone dies or not. Its tone is conversational and manages to impact the audience emotionally.
This short yet interactive and video aims to teach essential life-saving skills to people, and it ends up doing that in a compelling fashion.
Golden Rules of Safety
The general perception is that you have to show your face and put real people to make a video engaging. Gasunie, a well-known Dutch natural gas infrastructure company, used 3D animation in this 9-minute training video and managed to get its message across.
The best thing about the Golden Rules of Safety video is how it uses animation to depict something that would otherwise be impossible with live-action or real people. Have a look at it, and you'll know how animation, when used right, can turn an average clip into a humorous video.
Whiteboard Friday
Those who have been actively learning and practicing SEO for the last few years know who Rand Fishkin is. He is a genius and one of the most famous faces in the dot com industry. Rand produces a whiteboard Friday video every week for Moz and talks about various emerging top trends related to search engine optimization.
As soon as the video starts, you can see the list of topics he's going to cover on his whiteboard. It gives you a fair idea of what's in store for you and whether you should continue watching the video or exit.
No fluff. No false screenshots.
Just a simple way to show he values your time as much as his own.
While you don't need a whiteboard in all your videos like Rand, you can follow the very same approach and list out key objectives of your videos right in the beginning and show everyone that you value their time.
Daily Stand-Up Meeting
This short video created by IBM is a perfect example of how some of your colleagues are uncomfortable at speaking during team meetings, and how you, as a manager or supervisor, can help them creatively handle this problem.
Anyone can use the same logic to handle different corporate issues and fix them with ease.
Why Sales People Just Can't Shut Up
This video was produced back in 2016 and talked about a typical trait we have all witnessed at some point — the loquacious attitude of salespeople. Most of them talk so much that they end up screwing the whole purpose of a client meeting.
Science says that the best performing sales professionals are those who listen to their clients instead of bombarding them with memorized sales pitches, yet most of them don't follow this rule at all.
Take a look at this short video clip and see why they do what they do and how you can change this perception.
Interview With A Cloud
How many times have you watched someone interviewing a cloud?
Well, probably never.
LDS Church just did that back in 2015 and put across their lightning safety message in the quirkiest possible way.
This humorous video is fun to watch, doesn't offend anyone, and does its job just fine. Have a look and see if you can develop such a fantastic idea for your next training video.
Dumb Ways To Die
Dumb Ways To Die, created by Metro Trains Melbourne, may not be like other traditional training videos. Still, it delivers the underlying message — safety around trains — in a fun and exciting way.
From the time you start the video until the time you finish it, there is no split-second of animation you would want to skip.
That's what creativity can do.
You can watch this video and learn how some things that are perceived as boring can look fun and interesting if you put creativity into the work.
There are hundreds of more such videos freely available on the internet that can inspire you to create compelling training videos and put across the message you want to deliver without sounding monotonous.
All you have to do is look for the best, learn from them, and implement the same strategy in your training videos.
Meanwhile, if you have already done the homework and are all set to launch an eLearning course for your employees or clients, visit our demo page to learn how we can help you do it on a grand scale.