Case Study, Continuing Education, Edupreneurs, eLearning, eLearning As A Business, Professional Training, Safety Training
Startup Safety Trainer Clears Six Figures Annually with Custom LMS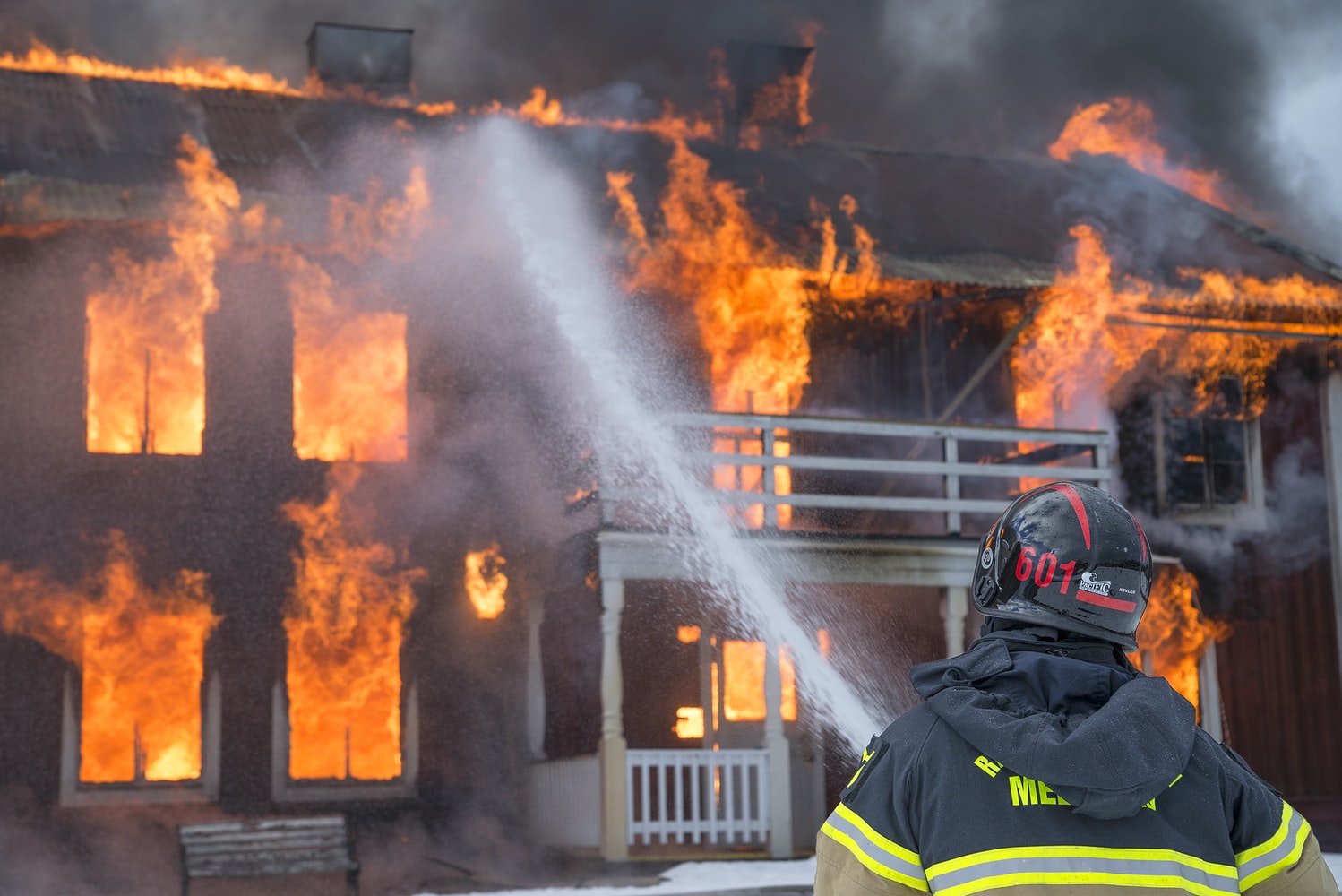 About the Client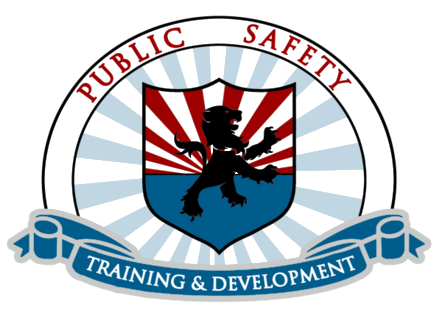 Public Safety Training & Development is a Florida-approved Training Provider in emergency services safety training courses which count toward state certification, certification renewal hours as well as college credit hours. Public Safety's faculty members teach classes both online and in person and throughout the State of Florida. Public Safety's 40+ classes are also adopted by the Bureau of Fire Standards and Training, qualifying students for 16 different Florida Certifications which satisfy the requirements for Florida firefighters to obtain up to 10 Pro Board Certifications. Public Safety also offers thirty-five classes which are approved as college-equivalent and transfer to both Columbia Southern University and Waldorf University.
We spoke with the owner of Public Safety Training & Development, Matt Trent, to learn more about his business and the process of getting his safety training courses up and running on a Learning Management System platform for the first time.
The Challenge
In early 2015, Public Safety Training & Development was in the early stages of business and did not yet have an online presence to be able to offer its courses in a convenient and accessible eLearning format. Though the faculty at Public Safety possessed the required education, knowledge, skill, and ability to provide training and instruction, they did not have the technical skill-set required to transfer their courses to an online delivery format.
"I have no complaints except that I wish I found out about them sooner."
Realizing the money that was being left on the table with Public Safety having no online course offerings, Matt began to do research into companies that would be able to provide the platform to host his eCourses and also the resources to provide customized solutions within the LMS platform itself. Matt had very specific requirements that he wanted his LMS solution to be able to provide, many of which are unique to the safety training continuing education industry as a whole.
Scouring the internet and doing research amongst different LMS platform, Matt eventually found Academy Of Mine and contacted us to discuss his specific LMS platform needs and what Public Safety Training & Development was looking to achieve with their eCourse offerings.
The Solution
Upon reaching out to Academy Of Mine, Matt shared the plan for his growing company but also that he was struggling to find the right technical resources to bring that plan to fruition and available to potential students. While Matt had begun to develop Public Safety's course content to be included in its courses (such as quizzes, tests, PDFs, videos and articles), he had not yet found a framework in which those components could collectively live as eCourses to make them easily accessible to students.
After reviewing Matt's technical requirements and also the type of content Public Safety would offer online, Academy Of Mine determined that it would be able to develop a fully white-labeled, custom built LMS platform to meet Public Safety's needs.
In addition to this, Academy Of Mine was able to customize a personalized service plan for Public Safety that provided both ongoing technical support to Matt and also full management of his LMS platform.
Elements of Public Safety's service plan included:
Building out of eCourses with supplied course materials in its dedicated LMS platform
Website development
24/7 live support and analysis of any troubleshooting needs
Custom built 3rd party integrations
Development hours inclusive of their flat service fee
Support with eLearning marketing
A dedicated Customer Success Manager to assist with any business needs
This solution left Matt with more time to focus on growing his business and less time worrying about the technical ins and outs of Public Safety's eCourses. Sounds like a pretty sweet deal, right?
"It was the owner that secured my trust in this product. I knew what I wanted and it was the willingness of AOM that assured me that I would be satisfied long-term."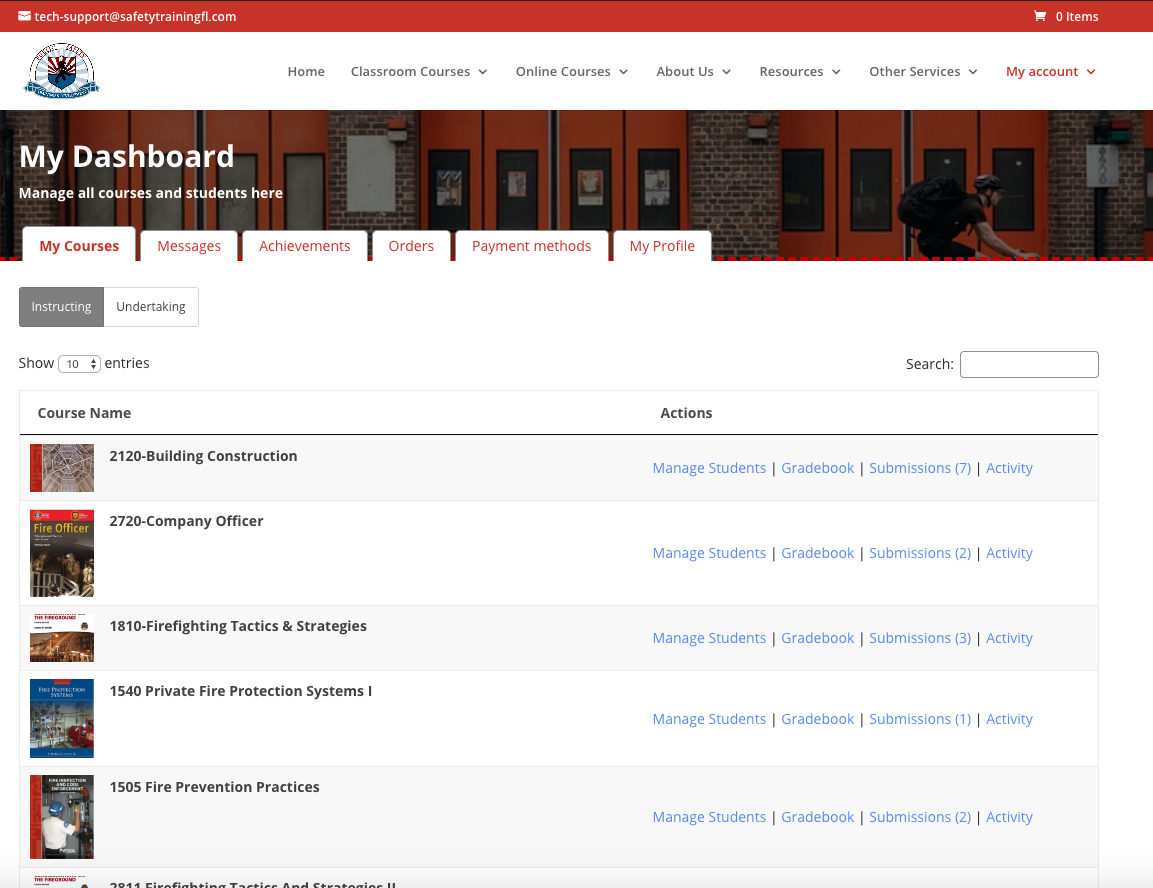 The Results
Matt reaching out to us was the beginning of a beautiful partnership between Public Safety and Academy Of Mine. By partnering with Academy Of Mine, Matt essentially gained a dedicated development team that tailor-built Public Safety's LMS platform to its individual and evolving specifications. Academy Of Mine's support team also covered the day to day management of Public Safety's LMS, uploading and populating the platform with course content as well as troubleshooting any technical issues that arose.
"Academy of Mine is the perfect solution for online learning. Easy to use dashboard with customizable tools including commerce, marketing, product building, and much more. Their 24/7 technical support is amazing. Whatever you are in the market for, Academy of Mine will help you reach your goals the way you envision."
After only a few years in business, Public Safety Training & Development had achieved a lot with their custom built LMS platform:
Within two years, Public Safety was clearing almost six figures in eLearning course sales annually
After only four years of being in business, Public Safety was offering more courses in the emergency services safety training space than any other online private provider or university in the state of Florida
We are thrilled with the success that Matt has had with Public Safety Training & Development and its Academy Of Mine LMS platform. With Academy Of Mine providing the development and ongoing management of Public Safety's LMS platform and the results that Matt was able to deliver with this level of support, we began to realize the unique value of this type of inclusive service plan and the opportunity it could potentially provide for other eLearning business owners. This knowledge led to the creation of our other Managed Plans.
Check out this slideshow of Public Safety Training & Development's website: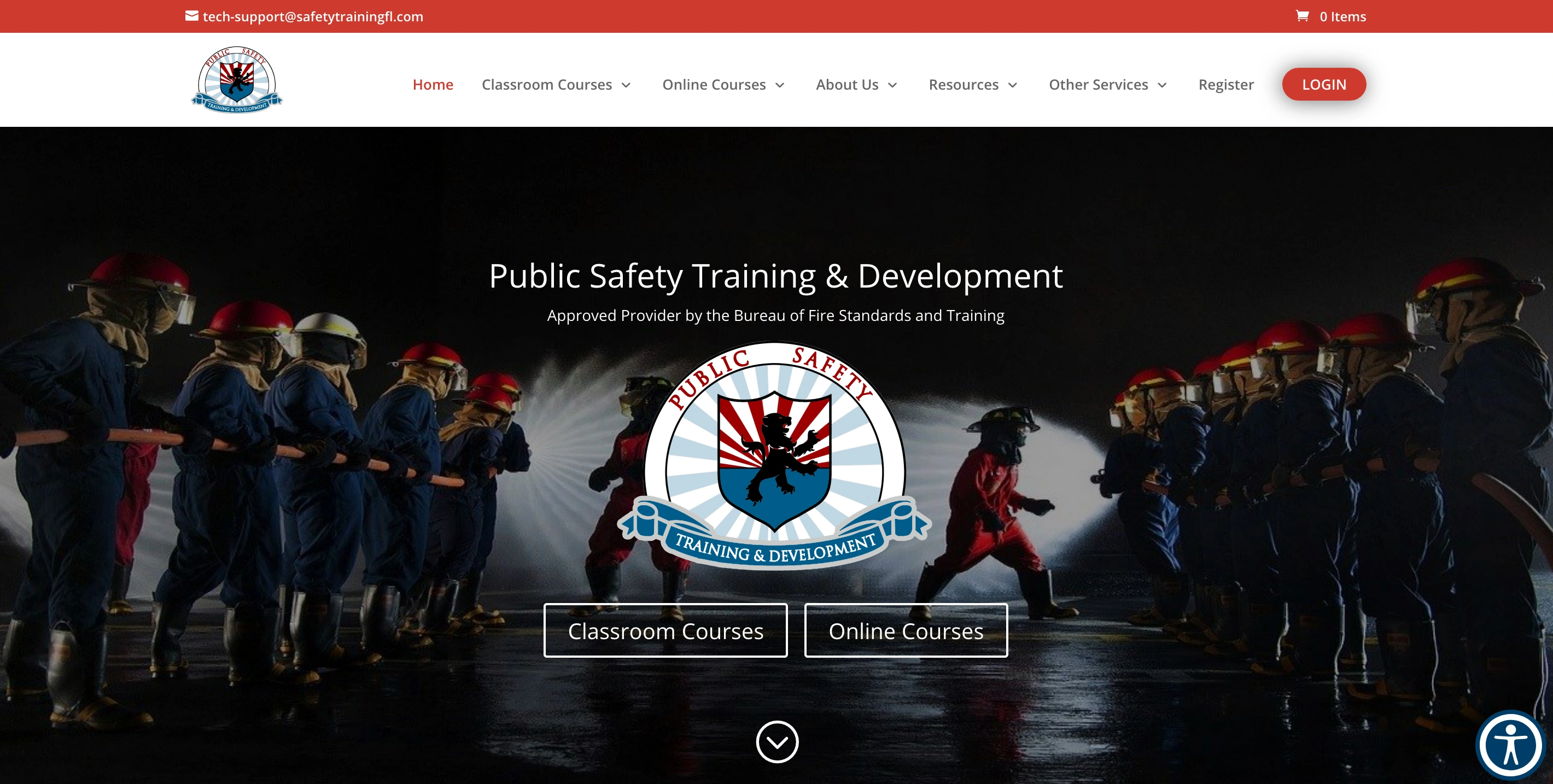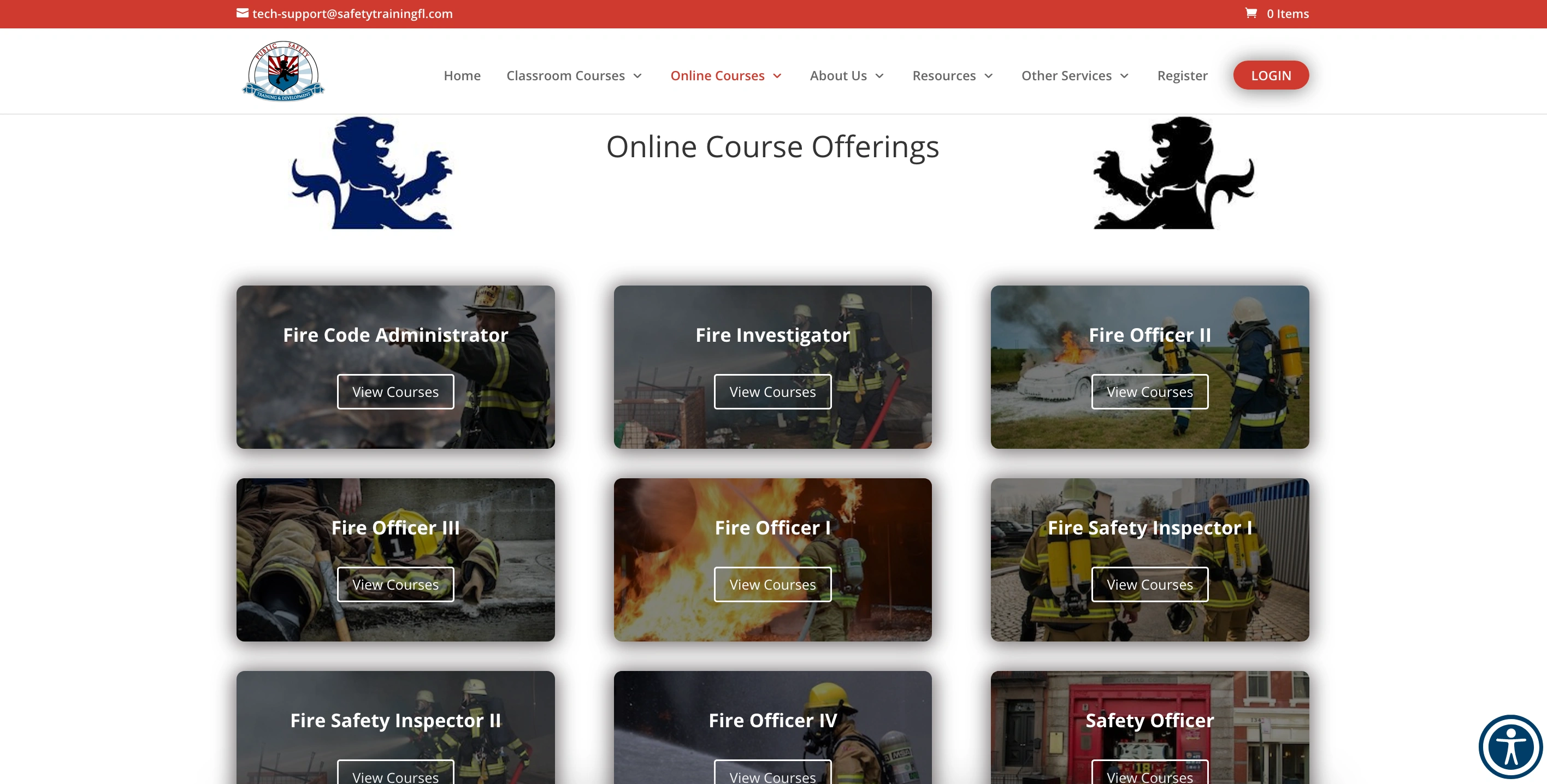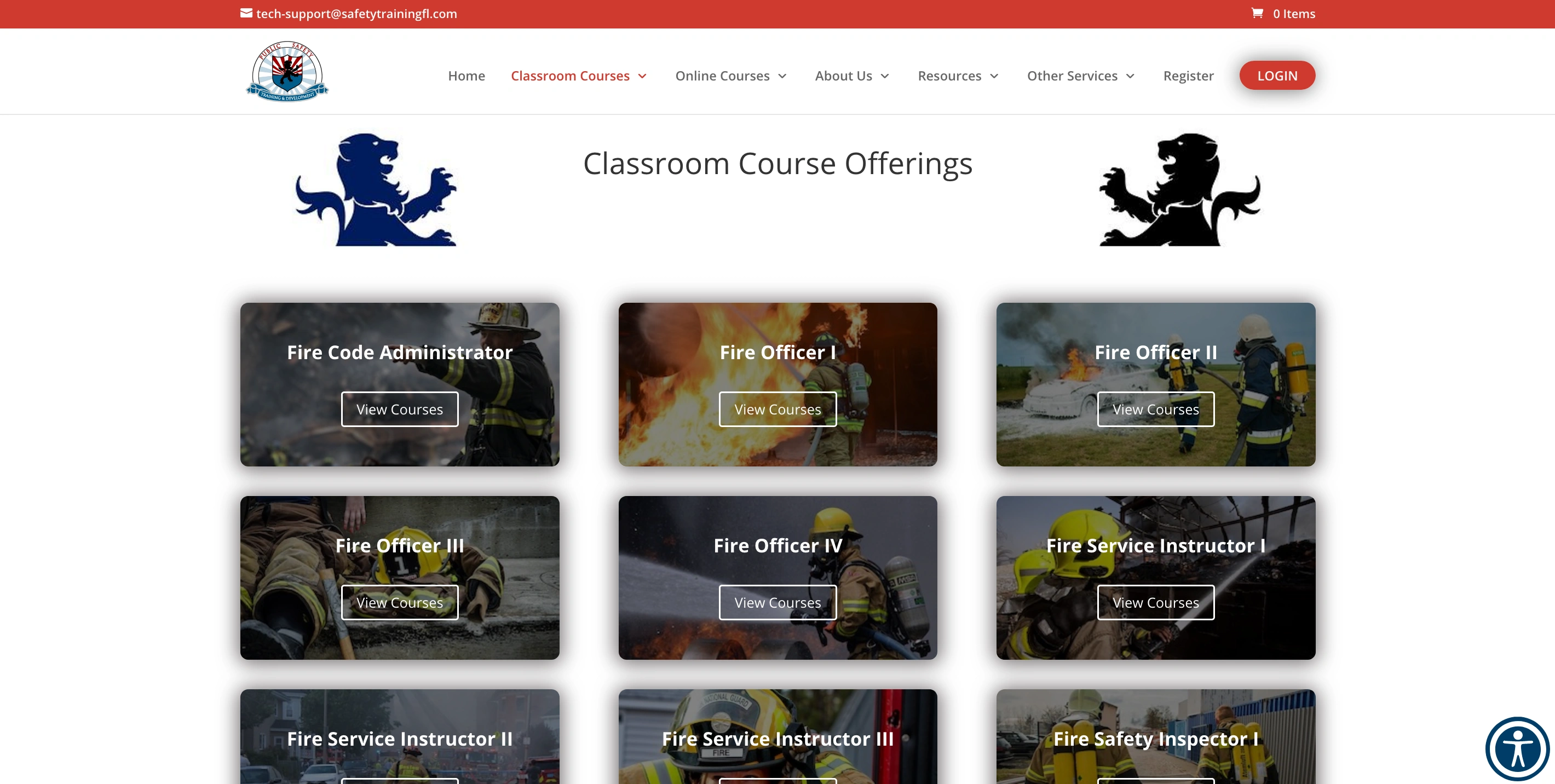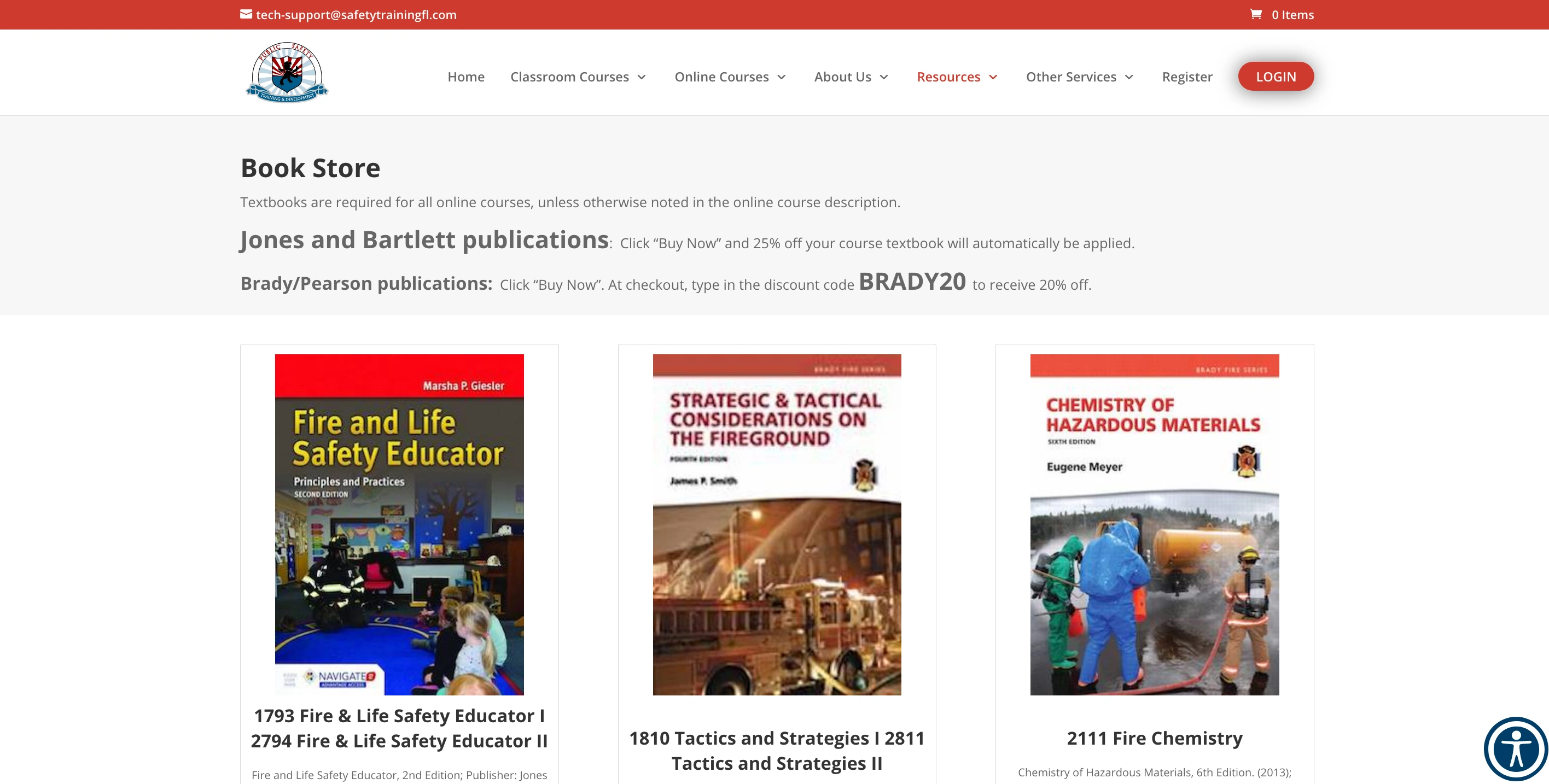 We have helped a variety clients who needed a LMS solution in the safety training industy, be sure to take a look at our Safety Training Industry page here. Have more questions about customizing your own LMS platform or about our Managed Plans?
Please see our Contact Page or send us an email email us at [email protected].