eLearning Software
How Automated Training Can Help Your Business
4 min read
|
Nov 10, 2020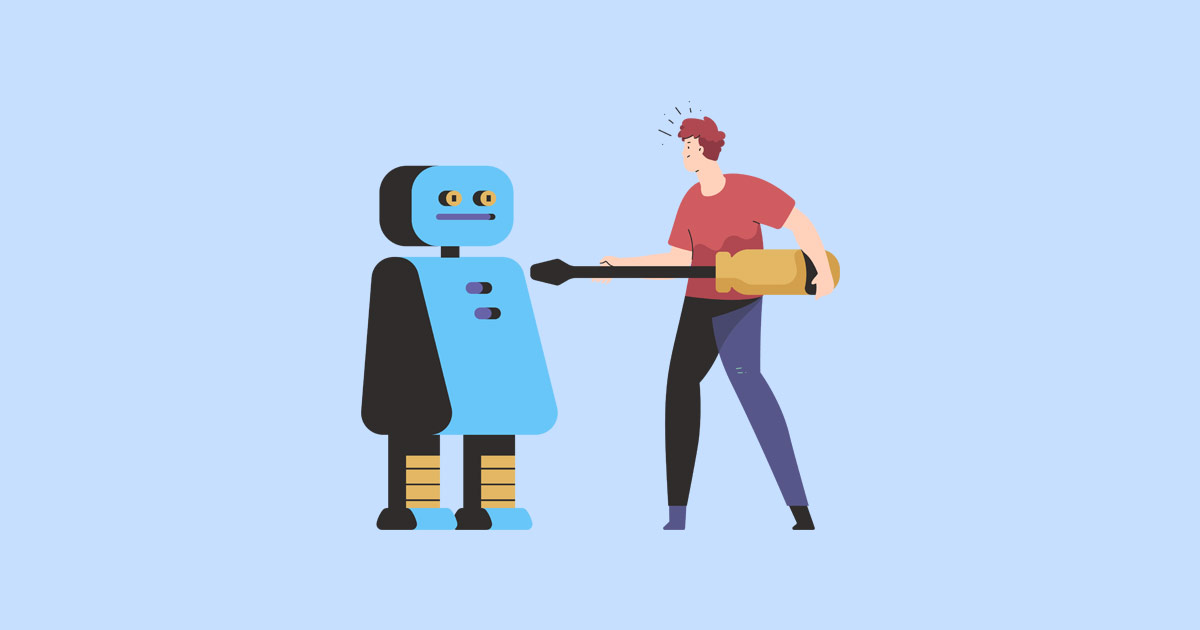 In a perfect world, training a new hire would be as easy as pressing a button and plugging someone in. But unlike Neo in The Matrix, we don't have creepy plugs in the back of our necks or access to technology that allows brain uploads. That being said, we do have the ability to automate training to improve our businesses, through the use of Learning Management Software (LMS). LMS systems like Academy of Mine standardize and make consistent the learning process every student goes through, reducing errors and oversights a human-run training program might have.
What is Automated Training?
Automated training is the consistent presentation of complex ideas to an individual through digital means, typically done by using videos or a more holistic system like a Learning Management Software (LMS) platform. An LMS built to provide automated training would do the following: standardize information, capture records of the student's learning, and remove the danger of human error from the teaching process.
Can I Use Automated Training To Improve My Business?
Automated Training is how most medium-to-large businesses onboard new hires and retrain employees entering into new roles. It's not hard to see why, when you consider the following.
Automated Training Can:
Simplify the Onboarding of New Hires
When introducing a new team member to your organization, automated training can provide an easy way to get them up and running. By presenting the material they need to learn in a fun, interactive and digital way, as opposed to a homework assignment to "read the company handbook" employees are much more likely to actually complete the task and remember what they learned.
Provide a Consistent Training Experience
Human beings are always in flux; this isn't a bad thing, but it can be a detriment when considering a consistent training experience. If your trainer had a bad week at work, or their favorite sports team lost, or their pet died, they could provide a sub-par performance when training new hires. If, however, they simply record their training message once and then provide the lesson plans to be implemented in an LMS, their performance (through the LMS) is identical every time, not swayed by the fortunes of the world. This provides a consistent bedrock that all employees experience equally, and from which they can all grow together.
Reduce the Need For Training Staff
Instead of having a multi-million dollar staff of people whose job it is to assist and help train new hires, using automated training can turn that role into a one-time freelance position or a contract assignment. This lessens the expense of training by reducing staffing requirements.
Give One-On-One Time To Every Participant
New employee onboarding is often done by one person who onboards a group of individuals. This can lead to several issues where individuals don't feel connected to their trainer or the company, which can lead to losing valuable engagement and investment by the new hire. However, with automated training, each trainee is given the one-on-one time they need through the LMS. Most advanced LMS systems have a "chat" or "message" function where the individual can ask questions or get clarity on what they are confused about, which increases both engagement and their feeling of connection to the company. It also provides a more thorough foundation for training.
Be Updated Regularly and As Needed
Retraining can be a difficult task for a large company with many employees who all need to be updated on the newest standard or policy, but when all employees are used to using an LMS and automated training to learn, it becomes much simpler. Instead of pulling an employee away from their tasks 20 people at a time and making them watch a presentation, you can send everybody home an hour early and ask them to watch a training video and do a quiz in the LMS they are already used to doing. Not only is this more convenient for everyone, it's often the most efficient way to spread information quickly among a large group.
How To Implement Automated Training
Implementing automated training starts by writing down a list of everything you want a competently trained employee to know and be able to do. With this kind of a lesson anchor, you can quickly work with a team to synthesize this information down to its most basic skills and facts. Likely you'll want basic facts about the company (so they know who they work for), as well as expectations for the basic tasks anyone should be able to complete, and emergency preparedness plans in case of a fire, storm or other disaster. From there what you want to include will depend on your industry and the type of position you are onboarding your new hires for.
If your company is hiring holiday cashiers for the November-December rush, they likely need less training than a new team of engineers who need to build a new industrial printer. Keep in mind the audience who will be participating in the training when you are getting started, and choose an LMS that can accommodate not just the average hire, but each and every specific one. Try to include Vicarious Learning Theory when designing your lessons, and finally: get set up with a custom LMS (like Academy of Mine) and design the course; implementing video, demonstrations, audio files, quizzes and more.