Integrations, Webinar
How to Quickly and Easily Integrate Webinars into your LMS
3 min read
|
Nov 18, 2021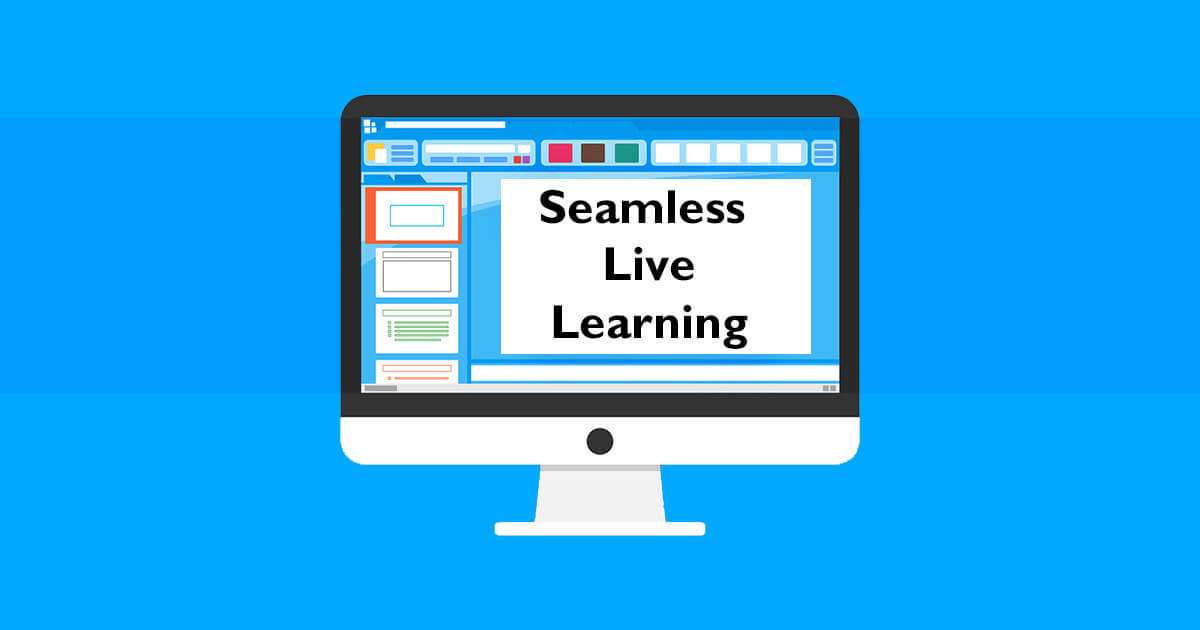 There's a good reason why the webinar market size is expected to reach $800 million by 2023. Webinars and Live Learning bridge the gap between In-person Learning with an instructor and learning remotely by yourself. Live Learning is an affordable solution for effective training in the work-from-home environment.
As the demand for webinars increases, so does the importance of being able to schedule and manage a webinars' performance in the same place. Nobody wants to juggle between multiple platforms to create a webinar and then have to manually send out meeting links; that's time-consuming and has a lot of room for error.
So what do you do? Properly integrate your webinar with your LMS!
Today, we're going to learn why you should integrate, how webinar tools benefit your training (regardless of the platform), and how to integrate your webinar with Academy Of Mine LMS.
Why Integrate?
Integrations at the core are used to automate a process and make a process more simple. For example: connecting a video conferencing platform and a Learning Management System (LMS).
Connecting webinar tools like Zoom, GoToWebinar, and Microsoft Teams to your platform allow you to schedule, manage, and report a webinar under one system.
Webinar tools also allow users to register and join Live web conferences without having to leave the LMS.
If you are hosting a webinar without the proper integration, learners will need to go back and forth between their training environment and the webinar host, and instructors will have to create webinars outside of the platform, then send out email notifications to users manually.
Here's how scheduling, registering and managing a webinar works once it's properly connected to your LMS.
Scheduling
Inside of your LMS, admins, instructors, and anybody with permission will be able to create Live training sessions using the webinar tool. Since scheduling is all done under one roof, users will receive emails, webinar status updates, and any other notifications in place unanimously; this eliminates schedule conflicts.
The last thing you want is for learners to show up late to a Live training session because they lost the meeting link. When a webinar is scheduled within an LMS, learners are able to access the webinar from inside of the training platform (as long as the session is still available).
Register in one place
Juggling back and forth between multiple platforms to attend a web conference is annoying for both instructors and learners! Webinar tools allow users to register and join Live sessions without abandoning the training platform. Additionally, webinar tools synchronize webinar data with your LMS users' data, so admins can send out reminder emails about upcoming training easily.
Let's use an example.
Suppose I'm a prospective long-haul truck driver at 'XYZ corporation' and I'm currently taking courses to earn my CDL online. If the majority of my training consists of self-paced modules that I'm completing on my own, why should I have to leave the LMS platform and navigate to another website/software application to join a webinar?
We don't think you should and that's what an integration prevents!
Monitor Webinar turnouts with Attendance Reports
When you host a webinar, you want to know who attended. Using webinar tools, attendance reports are accessible by admins after training is complete – all in the same system.
Leveraging this data can be useful for follow-up emails, promotional emails for attendees, and getting user feedback on a webinar.
Need an LMS to Integrate your Webinar Tool?
If you're looking for an LMS to seamlessly host webinars in – Academy Of Mine LMS allows you to connect with your favorite webinar providers and streamline Live Training quickly and easily!
Out-of-the-box, our LMS integrates with these webinar tools:
Zoom
GoToWebinar
GoToTraining
Vimeo Live
Microsoft Teams
There are different steps required to integrate depending on which provider you use. We have specific documentation with written instructions and visuals on how to integrate with each of these webinar tools on our site.
Of course – if you do need help integrating – we're happy to help!
Are you ready to host Webinars seamlessly within your LMS?