eCourse Growth Strategies
Online Course Software: The Learning Business Puzzle
5 min read
|
Apr 17, 2014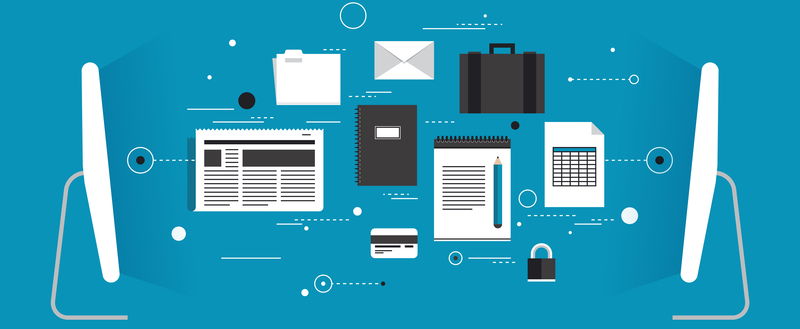 If you're looking for online course and learning software you're essentially looking for two parts of the same puzzle. The first part of the puzzle is the course selling front-end where you can promote and sell your online course. The second part is the student back-end where you (or your teachers) will teach the students who have enrolled in your online course. Each of these puzzle pieces require totally different software to be installed. For instance, your online course selling front-end doesn't require a Learning Management System (LMS), grading features or student profile pages. Similarly, your student back-end doesn't require e-commerce software or content marketing analysis (as the pages will be hidden, so only students can see them). So let's start putting together the puzzle.
THINGS YOU NEED YOUR ONLINE COURSE FRONT-END TO DO
Your online course selling front-end isn't unlike many other commercial websites. The marketing, sales and e-commerce tools are just adjusted to fit the needs of an eCourse company. You'll likely want:
High quality hosting to handle all of the dynamic scripts you'll be running (many will require you have root access to your server which means you can't use a cheap shared hosting platform).

Search Engine Optimization (SEO) software installed which will allow you to track your "head" and "long tail" search terms over time.

Affiliate program software installed so others in your niche can promote your online course.

Content marketing software to help you uncover search terms with a high payout potential and low competition.

Content Delivery Network (CND) which takes your static content and stores a copy close to your site visitors actual location which speeds up website page load times dramatically. Search engines also favor faster loading sites.

E-commerce software and an SSL certificate since you'll need to be able to security sell your online course form your own website using the latest in encryption technology.

Website themes and design work that will help you earn your visitors' trust through good web design.

Newsletter marketing software that will help you stay in contact with student leads.

And maybe even popup advertising software
This is just a partial list, but you get the idea.
THINGS YOU NEED YOUR STUDENT BACK-END TO DO
Your student back-end is very different than your course selling front-end. Your student back-end will not be a typical website at all. It requires very specific software installations that are designed specifically for online education companies. You'll likely want:
Learning Management System Software (LMS) to handle the back-end educational framework (grade-books, student profiles, integrated communication between teacher and student etc)

Video content protection (for commercial content): You'll need to be able to protect your video tutorials so that only paying students can see them. You want to restrict embedding to only certain pages, and you'll want to disable downloads.

Social & communication tools like audio, video and text chat. Integrated video chat can get quite complex depending on which route you go. Many integrated systems require Red5 of Adobe FMS be installed on the server's root.
HOSTING IS WHERE THINGS FALL APART
For both your eCourse selling front-end and your student back-end you're going to need a website host capable of handling all of these pieces of software. The wrong version of php or MySQL installed will render one or more of these software packages dead. Finding a host capable of handing such a dynamic system can be difficult and often expensive. A cheap $20 / month shared hosting package won't work.
E-COURSE SELLERS MAKING THE INVESTMENT HAVE A COMPETITIVE EDGE
If you were to add up all of the hosting and software costs you're probably looking at close to $1000 / month on the conservative side of the spectrum. Sure you can do it cheaper as well. You can forgo the commercially developed, high quality software platforms for a DIY approach and then get a cheap $20 / month shared hosting package to host your basic no frills course content. However, the education companies making the investments in the features discussed above are going to have a massive competitive advantage over you. When push comes to shove you'll likely find yourself close to last in the business race. The eLearning industry, because of its explosive growth and earning potential, is getting very competitive very quickly.
THE PROBLEM IS… THE E-LEARNING "BUSINESS" IS FRAGMENTED
The problem for many smaller vendors of online courses is that the companies that offer all of the necessary software, hosting and features are spread out all over the place. The market is really fragmented. You need to find a company for LMS software, another for your SEO needs, another for newsletter marketing, another to protect your video content, another company to manage your affiliate program and another company for content marketing software. And worst of all, there are no guarantees that the pieces of the puzzle will fit together (compatibility issues are VERY common in the world of online education). For example, maybe your Learning Management System doesn't function properly on your host. Or maybe your affiliate software doesn't work with the latest version of your e-commerce software. The list, of course, can go on and on.
THE ONLY ALL IN ONE SOLUTION
So Academy of Mine was started by course sellers for course sellers. We understood that the Best Search Engine Optimization software wasn't going to be developed by the same company that was developing the best Learning Management Systems. So we've found all of the software that "plays nicely together" and we install it on our members' eLearning sites. We know it can be difficult and expensive to find, and then buy, each of the individual pieces of the puzzle separately. So what we do is we get the dedicated servers required to host such a dynamic educational site and then we buy "developer licenses" for the software. We then share these resources with our community at a huge discount. So for example, if one of our dedicated servers is costing us $300 / month, you might only pay $10 / month for the hosting platform. It's like a hybrid system between dedicated and shared. Similarly, if a designer was going to charge you $100 each for 50 of their themes we'll give you access to all 50 themes ($5000 worth) for only $10. The list of examples can go on but you get the point. If you're interested in this "all in one" solution please visit our homepage or check out our pricing page here. We can get you setup by the end of the day today. Or check out our explainer video below: