eLearning
Ultimate Guide to Lesson Plans: Example Formats & Plans
5 min read
|
Oct 26, 2020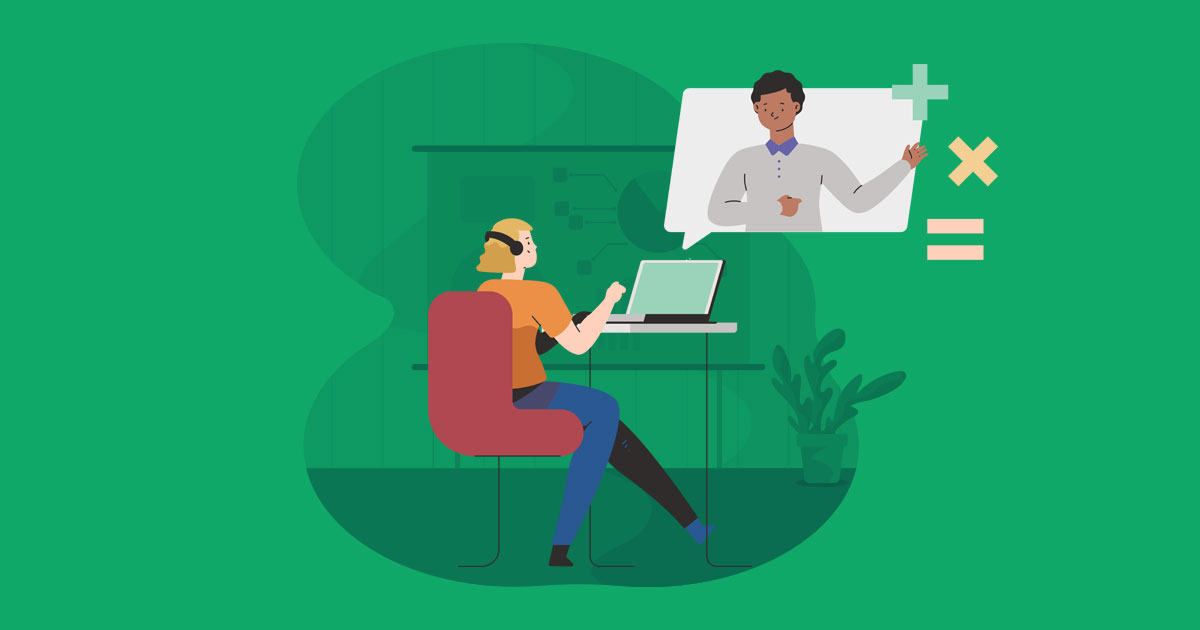 Unfortunately, many learning professionals don't use lesson plans properly; as a result, they struggle to design modules that can add value to learners' time without affecting the pace of the course curriculum.
If this is something you don't want happening with you, follow a proper lesson plan format while creating your online course framework.
At times, coming up with a lesson plan that fits your requirements can be confusing and challenging due to various reasons. To make it easy and smooth for you, we explain different lesson plan format ideas in this guide. Use them to design lessons that are inspiring, engaging, and insightful.
What Is A Lesson Plan?
A lesson plan is a text document outlining step-by-step tasks that learners are supposed to undertake to complete your course. It's prepared in advance and may contain guidelines for the entire course, unit, lesson, or a single activity.
Usually, teachers use a lesson plan to classify the exact study material students need to go through on a particular day, week, or month, its objectives & outcome, and how their performance will be measured at the end of the lesson.
It creates a win-win situation for both parties and helps them accomplish their respective goals.
If you have a lesson plan ready, print and place it somewhere close to your workstation, or save it as a PDF to refer to whenever needed.
What Is Included In A Lesson Plan?
A clean and well-formatted lesson plan must include all the activities in detail that you will conduct as part of your lesson.
While there is no hard and fast rule about its content, the more details you put, the easier it becomes for you to perform well during the class and make the best use of the allocated time. Some of the primary elements of a lesson plan are as follows:
A clear objective of your lesson

Topics and information you're going to cover

Background of facts mentioned in your lesson

Instructions for learners

Proper examples to back your claims

Practice material

Conclusion

One or more assessment tests
These are general elements of a lesson plan, but you can add more to support your course content and enhance learners' experience. The goal is to make your lesson plan as thorough as possible so that students have a great time and learn everything you cover during sessions. Consider these points as a base and experiment with your own set of elements according to the topics you want to cover.
Why You Need A Lesson Plan?
Before you design a lesson plan, you need to know why you want it in the first place. Simply put, it enables you to set up a system in which you and your students know details about deliverables without any doubts or false expectations.
The purpose of a lesson plan is to guide how your efforts and resources convert into specific activities with a set timeline that can help clear students' doubts and fulfill their objectives. Not only does it make your job easy, but it also sets students' expectations right about a particular lesson.
In the long run, a lesson plan helps you cover the entire course curriculum before the deadline.
Since different subjects or topics need unique lesson plans to keep students engaged, you must carefully choose a perfect lesson plan format for each. Below we cover some essential lesson plans and their formats to give you an idea of how the lesson plan designing works and how you can implement the exact steps to get the desired results.
eLearning Lesson Plans:
Online teaching is way different and challenging than classroom sessions. While designing eLearning lesson plans, you need to make necessary changes keeping in mind the non-traditional study environment that many of your students may not be familiar with.
The easiest way to navigate through it is by breaking your eLearning lesson plan into different segments.
It ensures that you can cover all the essential topics in your lesson and still have enough space for fun DIY tasks or activities to boost engagement. Besides, students don't feel overburdened when they are delivered lessons into smaller chunks.
A major problem for students as well as teachers involved in eLearning is the continuum of the routine. After a point, they might lose interest and find it uninteresting to follow the routine.
To ensure nothing like that happens in your online class, make a window for small activities daily. They don't necessarily have to be curriculum oriented. You can include fun as well as course-related tasks to keep students engaged.
This step will help you maintain a routine and keep things on track over time. Integrate calendar reminders to make sure none of your students miss out on their daily tasks.
Basic Lesson Plans:
At times you may be overwhelmed by the amount of work your eLearning course throws at you.
In such a situation, if coming up with a unique lesson plan seems challenging, you can opt for a basic lesson plan format that goes well with most courses. It's simple, easy to integrate, and requires a little work from your side.
Before you design a basic lesson plan, an important point to note is to keep it as clean and minimal as possible. Doing so will help you stay focused throughout the session and, at the same time, keep students interested in the course material.
In case you decide to go for a simple lesson plan format, add some creative graphical elements and a neatly designed template for better results. Also, make action plans (tasks list) simple and straightforward and ensure that the lesson plan's focus remains on the content.
This approach can help you design proactive lessons without putting too much time and effort into the process.
Lesson Plan Examples & Free Templates
You can design unique lesson plans for science, history, mathematics, history, art, and other subjects for school or college students, as well as working professionals wanting to enhance their knowledge and skills. According to the topics covered in a specific lesson, some essential elements to make them perfect are a clean look, engaging design, relevant examples, fun activities, and assessment exercises.
You can create lesson plans either by yourself or download readymade plans from various online platforms. Here is one such platform that offers free templates. Download them and make necessary edits as per your requirements.
Another resource you can check out is Plazoom, where you can create a trial account and download a sample lesson plan template in PDFs or other editable formats.
These templates get the basic job done. But in case you're looking for a professional lesson plan that syncs well with your course theme and requires no corrections or editing, then it's better to hire an expert.
Get in touch with our course and instructional design team to discuss your requirements and bring your lesson plan, as well as the complete online course, to life in a quick and hassle-free way.
For more information about the Academy of Mine's services and pricing, head to our demo page and request a free trial.