eLearning Industry, eLearning Software, Instructional Design, Learning Management System
Creating Engaging Courses for Professional Training
6 min read
|
Feb 17, 2022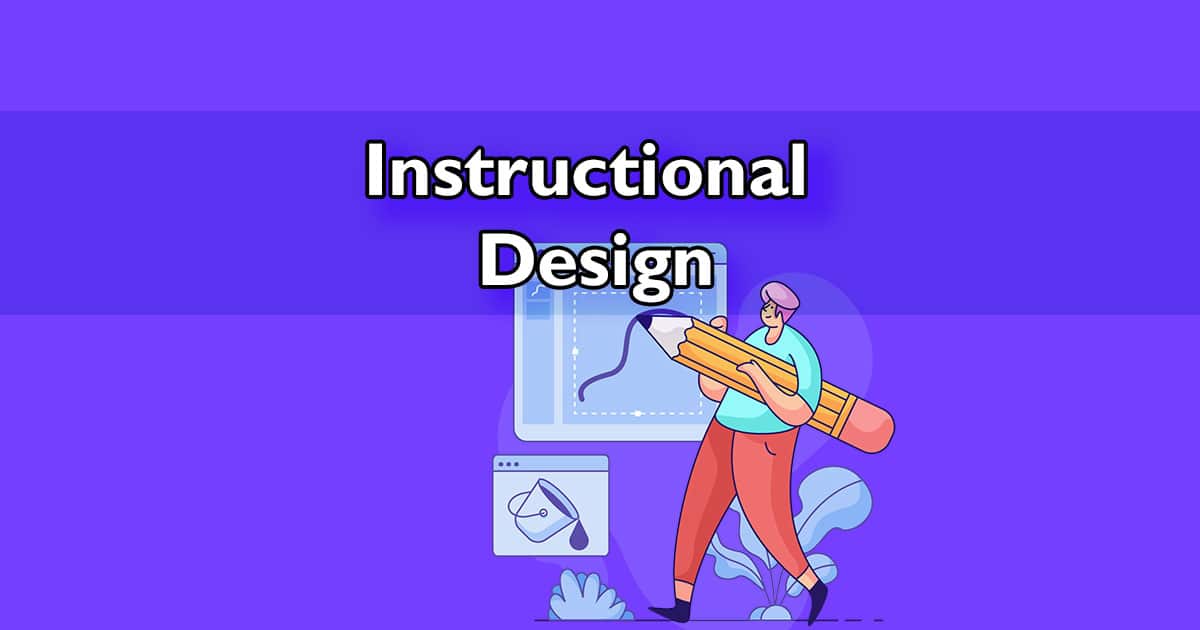 We recently sat down with Camron Brewer, the co-founder of Key Learning LLC, an instructional design company that works with other companies to design learning materials used for training employees and educating customers. During this interview, we explained what instructional design is, course authoring and delivering eLearning with an LMS, the difference in creating learning materials for academic institutions vs. for-profit businesses, and much more.
In this article, we're going to discuss some critical elements to consider while creating engaging courses for your business, especially if you're working with an instructional designer!
What is Instructional Design?
Everybody knows what a graphic designer is, but when you start talking about instructional design, most people aren't sure about the definition. "Simply put, instructional design is the creation of instructional materials." – Purdue University
Instructional designers are like architects when it comes to eLearning and creating training courses. The first thing Instructional designers do is work with a subject matter expert to determine an organization's need for instructional materials; what do you want your employees, customers, or partners to learn from these instructional materials and how do you want them to change as a result of taking a training course?
After understanding the goal, designers create what's called a content map, which is essentially just a blueprint of how learning materials in a course should flow. Designers will also take learning modality into consideration. For example, are the instructional materials being created for a self-paced eLearning course or for in-person training led by an instructor? What about the output? Will the client be using the instructional materials with a Learning Management System, or do they just need physical materials and powerpoints to present independently of any system?
Similar to an architect's role in building a new home, instructional designers build an effective framework for organizations to create and deliver effective training & development courses.
Differences between Instructional Design and eLearning Development
Let's start with a common scenario for why your organization might reach out to an instructional designer:
Your company is at scale and needs to begin automating training. Your boss tasked you with getting started, so, after doing some Google searches you find out about instructional design.
This is a common example of somebody who is assigned with developing training for their organization but really doesn't know where to start. For customers in this stage, looking into eLearning and developing courses for the first time can feel like drinking from a firehouse, there's just so much information available. It's common to assume that instructional designers will create AND develop eLearning courses for you, from start to finish. However, instructional designers focus on creating the framework for eLearning, you still have to develop and build out the framework with your content.
"While Instructional Design is all about creating an effective and memorable learning experience for learners, eLearning development is more about using different tools, strategies, programming, and creativity to make the Instructional Designer's vision come to life" – eLearning Industry
Let's say your organization is in healthcare, and you want to develop a course to improve patient care in hospitals. After working with a designer, you figure out that you want this training to be accessible to customers 24/7, so people in different time zones aren't negatively affected and live instructors aren't necessary.
In this case, the designer will create self-paced learning materials and interactive modules for you. Once his framework is complete – now you need to develop the modules out with more specific training materials, like detailed test and quiz questions, assignments, reading materials and activities, and whatever other patient care curriculum needs to be included. As mentioned earlier, eLearning development could be done internally or you could outsource to an eLearning developer.
Instructional designers will likely include important graphics and assets in their design work to create a clear framework, but the end product isn't always going to be a fully fleshed-out eLearning course that's ready to be given to users. The same goes for residential architects who don't actually build homes – they just design them.
Academic Course Creation Vs. Professional Training Courses
At this point, you're already light years ahead of most companies when it comes to understanding the concept of instructional design, but now comes the question; what are your learning and training materials going to be used for?
Are you creating eLearning for college-level courses, or are you training SMBs and other organizations with CE accredited courses? There's a big difference between academic eLearning and training courses for SMBs and corporations.
The difference comes down to four main things:
Budget
Academic institutions tend to have smaller budgets when it comes to eLearning. Sometimes this can be a funding issue, but also, public schools are non-profits so they aren't focused on selling courses as a source of income like businesses.
Branding
Depending on your age, if you were in high school or college in the past 10 years, you were probably using Blackboard or Canvas to manage courses online. Depending on the school, you may have seen your institution's logo and visual branding somewhere on the platform while logged in, but you also would have seen the provider's branding attached somewhere in the portal. This isn't a big deal for most universities. For businesses – a white-labeled LMS for eLearning and training and development is best!
Modality of Training
When it comes to modality of training, schools usually adopt technology a lot slower than say, private sector businesses. Meaning, materials like powerpoints, physical worksheets, and instructor-led training may be more commonly used in academia than in business. Here's another example; a k to 9th-grade school will probably be more interested in super animated and colorful eLearning modules than a manufacturing company that's delivering accredited safety training courses to their employees.
Reporting & Analytics
Long ago, when LMSs and eLearning were first becoming popular, the standard metric for tracking if a student had completed an assignment in an online course was page tracking. This type of tracking worked by keeping track of how many PDF slides or pages a user had completed. Obviously, there are a bunch of downsides to this primitive style of tracking progress in online learning. Thankfully the reporting options have drastically improved since.
Now, you can measure learners' progress based on the grades they're receiving on quizzes or tests, what button they clicked in an interactive module (SCORM), or how accurately they responded to a writing activity. You can also track how long learners are spending inside of a module, and then tie the timelines into the curriculum for passing a course.
eLearning isn't black and white though. Some academic institutions may actually want to sell a lot of training courses separate from their core teachings, and some businesses may do a lot of in-person training and require powerpoints and physical materials to be designed.
Regardless of what your instructional materials are going to be used for – you need a system to deliver the materials in a course format that's manageable and easy to report on. We recommend using a learning management system (LMS) to precisely deliver, manage, and track the results of eLearning, especially if you're an SMB or corporation operating at a profit!
How to Turn Instructional Materials into Full Training and Development Courses
So your instructional materials are completed, and you've developed everything into interactive modules that are rich with training information. What's next? You could send the materials in a chaotic Google Drive link or email the content directly to customers. We're kidding, please do NOT do this!
You've already done a lot of the hard work, now it's time to bundle the instructional materials together to be offered as a course or courses online. Your instructional materials are almost like car parts, they're much more effective when you put them together to create a machine that works as a unit.
So, how can I transform my eLearning materials into a training environment for my business or organization to offer training courses online? Using an LMS.
LMSs allow you to transform instructional materials into self-paced courses and webinars, and they're the preferred tool for training internally and externally in an efficient way. LMSs also integrate with different software applications so that your business can utilize familiar third-party tools while inside of the platform (e.g., HubSpot, Zoom, Microsoft Teams).
In addition to those benefits, you can also track learner progress and user activity in an LMS, so you can measure how effective your training offerings are. Reporting and analytics can be particularly important if you're offering courses where third-party accredited bodies need to see how long a user's spent in a course – to make sure nobody is skipping over important videos and modules.
Learning Management Systems are the industry standard for hosting eLearning and training and development programs.
If you're struggling to find the perfect LMS, Academy Of Mine offers a fully-customizable platform that's been improving businesses' learning & development programs since 2014. Our system is cloud-based and we handle the hosting, so you can scale as you grow. Many of our customers offer accredited CE courses, and our team and platform's features are a great fit training B2B, educating customers & partners, and training employees!