Continuing Education, Learning Management System, Professional Training
How to Offer Continuing Education Online using an LMS
6 min read
|
updated Jun 19, 2023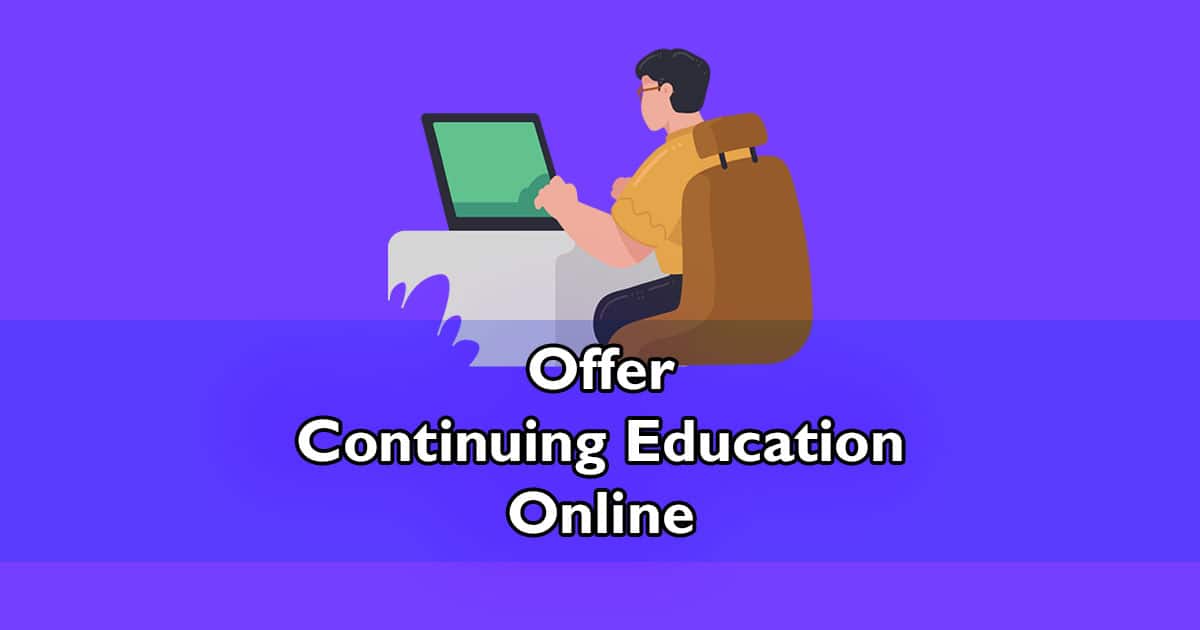 Hiring a well-known lawn care company, equipped with top-notch lawn mowers, is going to help keep your hard looking fresh. That's because certain jobs are best handled with the proper tools. Likewise, when it comes to managing continuing education programs online, a learning management system (LMS) is the tool you need! Using an LMS, your customers can maintain accreditations online, efficiently.
Speaking of LMSs, in this article, we're going to explain how you can effectively offer continuing education and professional development online with an LMS.
Why offer Continuing Education with an LMS?
LMSs streamline a lot of the manual processes involved in training. As a result, managing accredited training programs becomes a breeze. For example, using an LMS you can automatically notify learners when a certification is going to expire. Another LMS feature called learning paths, helps learners thrive in online training by recommending relevant courses.
Even if you're mainly offering continuing education classes in person, LMSs can help with event registration and scheduling. Then, using an LMS, your customers will be able to manage all of their certifications and courses with one easy-to-use system.
Since LMSs are designed for managing online learning, they include features designed to streamline the administration of large training programs. Some of those features include course creation, learner reports, and more. Another reason LMS platforms are perfect for managing accredited training is that they integrate with other software platforms — such as CRMs, accreditation tools, marketing hubs, and more.
The benefits of using an LMS for Continuing Education
Learning management systems are like the Swiss Army knives of reporting on learner progress. For example, LMS admins can pull reports that show how much time a learner is spending on assignments, report on certification records, replay recordings of virtual instructor-led classes, etc.
Using an LMS, you can create training courses with different sections containing:
Videos
Presentations
Group Activities
Interactive assignments
Afterward, you can create a public course catalog to market and sell training online. If you're training other businesses instead of internal employees, you can create training portals for each organization to learn without distractions.
If your company is using an LMS for online training but doesn't want to completely abandon face-to-face classes, you can find a happy medium with virtual instructor-led training (pretty much a webinar). These types of training sessions are made possible with video apps like Zoom and Microsoft Teams, both of which connect to the Academy Of Mine LMS. The major benefit of this type of online training is that participants can interact face-to-face with each other, without having to commute to a physical location.
How to Transform Your Continuing Education with a Cloud-Based LMS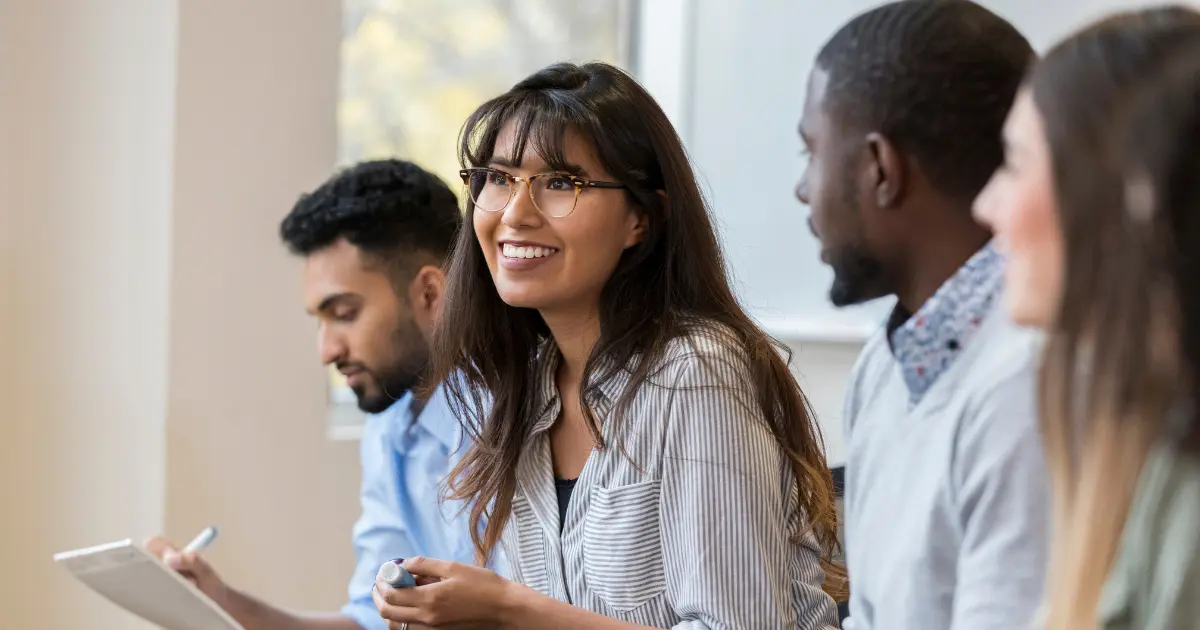 There are different types of Continuing Education; defining what type of continuing education and professional development you are offering helps you find the best LMS. For example, our client Exceed CE offers professional development and CE to real estate professionals. Achieve CE, on the other hand, offers approved Continuing Education for RNs, LPNs, APRNs, and other nursing professionals.
Don't just figure out what industry you're continuing education is designed for, but dig deep. What specific profession are your courses for? If you're offering CME – what specific profession is your training designed for? This may seem tedious, but putting yourself in your customer's shoes before investing in a learning platform will help you understand what LMS features are important. I.e., maybe your customers work for an organization that requires them to share certifications and badges on LinkedIn.
One feature a lot of CE clients enjoy at Academy of Mine is software customization. Since accrediting bodies have different requirements in each state, most learning management platforms avaiable are too rigid…At Academy of Mine, we can work with you to customize the platform's features.
You can learn more about the 15 features your LMS for continuing education should have in this guide.
Continuing Education Customer Stories
We briefly talked about some customers using our LMS earlier. Now, let's a deeper look at two customers that have streamlined their continuing education business with Academy of Mine.
1st Choice Real Estate
1st Choice Real Estate is an online school that trains Missouri residents on how to become real estate agents. They also provide continuing education to existing RE agents. Before using Academy of Mine, 1st Choice Real Estate was struggling with many aspects of its business:
Spending multiple hours a day on the phone with customers.
Struggling to follow state requirements for offering continuing education.
Wasting time updating old courses with clunky online platforms.
Having difficulties combing their eCommerce and learning management system.
After using Academy of Mine, Karen (head of operations at 1st Choice) told us that they eliminated unnecessary customer support calls and headaches from content updates — they also streamlined their eCommerce. As a result, 1st Choice Real Estate has had a lot more referrals!
ABAC
ABAC is a licensed Continuing Education provider that offers training for behavioral and mental health to business professionals. Before using Academy Of Mine, ABAC was struggling with many areas of its business:
Getting course feedback and delivering certificates was a manual process.
No solid system for selling training and enrolling users into courses.
Their webinar training classes were held together by multiple separate systems, this was causing slow-downs.
The problem with combing various tools to manage learning online, is your systems are separate from each other and usually lack the features that an LMS has. Back to ABAC though! After using Academy of Mine, ABAC was able to revamp its training program from all angles:
Improved the learning experience for customers.
Streamlined course evaluations to run 24/7, automatically.
Integrated eCommerce, eLearning, and Certificate generation into one sleek system.
Choose what type of LMS is best for you
After defining what type of CE you're offering, it's time to familiarize yourself with the different types of LMS platforms.
Self-hosted
This is a training system that you will have to install on your own server and update manually. If you have a team of developers or have a lot of technical experience yourself, self-hosting can work.
A good example of a self-hosted LMS would be Moodle, which is an open-source platform. Meaning, you have to download the software and install it on your own computer, before using it.
The downside to self-hosting is that if anything breaks, the diagnosis and fix is your responsibility.
If you want to self-host but don't want to purchase open-source software, you can always build your own LMS, but that's the most expensive option. Building a high-quality eLearning platform takes years and a 5-6 figure budget when done correctly. That's why LMS providers such as us (Academy of Mine), exist…to give you reliable learning management software.
SaaS (Software as a Service) LMS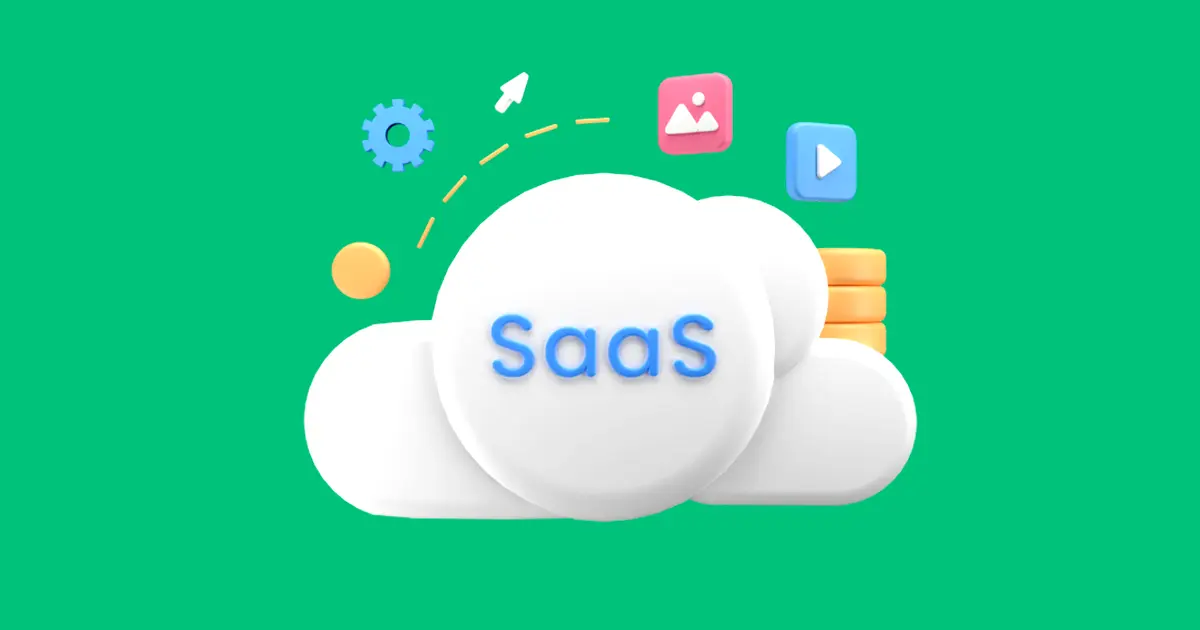 The biggest difference between a SaaS LMS and a self-hosted LMS is that the software is ready to go, and you can begin managing learning immediately. That, and you get access to customer support and other company resources when working with a SaaS LMS!
At Academy Of Mine, you get 24/7 customer support from your account manager, and your platform is hosted and backed up for you. That's why it makes sense for most companies to opt for a SaaS LMS.
Some SaaS LMSs are designed better for continuing education than others. For example, we understand that accrediting bodies want to make sure learners are completing training in full before being awarded certifications. That's why Academy Of Mine platform admins can track how much time their users spend on assignments and more.
WordPress LMS plugins
If you're looking to turn your WordPress website into an LMS with a plugin, companies like LearnDash or Thinkific are a good option. The benefit of transforming your WP site into an LMS is that you can use other WordPress extensions, integrations, and add-ons in your training system.
Although if you're managing training programs with an LMS plugin, you wouldn't have a dedicated support team, similar to self-hosting an LMS with Moodle or in-house software.
Choose an LMS provider that supports you!
If you want to effectively manage continuing education online, budget and features are the most obvious things to consider in a platform. However, you should also consider how involved the LMS provider is in supporting your company's goals and growth. That way, you will always have a team of professionals to support your learning management business.
Is Academy of Mine a good fit for you? Find out today!