eCourse Growth Strategies
Learning Management System Comparison: LMS Features Chart
6 min read
|
Apr 16, 2014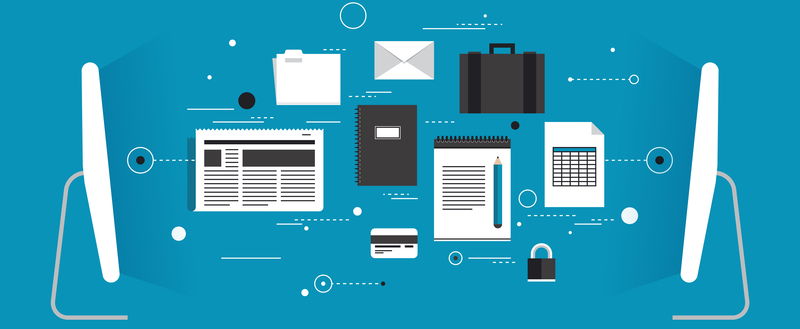 We've included a Learning Management System Comparison chart below for you to look over. Under the LMS comparison chart you can read more about the companies in the list (as well as others).
However, it should also be mentioned that each LMS option suits end-users needs differently. For example, larger learning institutions like universities and colleges will probably opt for a service is Blackboard or WebCT. Sure they are expensive, but they are also really powerful programs that do everything these larger schools need them to do. Options like WebCT and Blackboard don't really cater to the individual course seller or subject matter expert.
Options like Udemy are great for teachers who want to teach online but who aren't entrepreneurial or technologically inclined and don't mind sharing up to 50% of their course enrolment income with a company that handles the business and tech side of things.
Options like Moodle and ATutor are great for teachers, entrepreneurs or subject matter experts who have knowledge of coding and design. These open source options don't necessarily work the way you want them to "out of the box". They offer great LMS skeletons… but you need to put the meat on. They need to be configured to meet your design adn technological requirements.
It should also be mentioned that open source options aren't necessarily "free". For example, incorporating video chat into Moodle might cost you an additional $600 / year. These "add-ons" can add up quickly. Not only that but the software is fairly complex so, depending on the features you install and activate, you might need a fairly expensive hosting platform to host your "free" LMS.
Lastly, these free open source options generally require a massive amount of "tweaking" to get them looking professionally designed. In our opinion, they tend to look a little bit outdated out of the box.
And there is us. We offer an option which is catered to entrepreneurial minded teachers and subject matter experts. We give you all of the enrolment and sales tools you need to sell your online course as well as powerful Learning Management System software.
At the end of the day it really depends on who you are and what your teaching goals are. We've included the URL's to each of the sites in the comparison chart below. Take a look around their sites, and visit their LMS demos if they have one. Good luck!
WE'RE SORRY: THE SOFTWARE WE USED TO CREATE THIS COMPARISON CHART HAS BEEN DISCONTINUED. WE WILL REPUBLISH A NEW CHART SHORTLY. SORRY FOR THE INCONVENIENCE.
BEST FREE LMS: LEARNING MANAGEMENT SYSTEMS FOR ONLINE COURSES
1. Academy Of Mine: While not technically a free option we offer services many of the free options don't. First of all, many of the fee options don't let you sell your course. So you can offer your course, but you can't make money from it. With us, you can sell and make money from your online course. Secondly, a lot of the free options leave a lot to be desired from a design standpoint. You can check out our live demo to see how our learning platform looks. And thirdly and most importantly, we believe we're better than free… because we actually make course vendors money. Our services pay for your small monthly fee many times over. We help our clients make thousands of more dollars on a month to month basis. The way we see it, if we cost you $200 but we make you $3000, we're not really costing you money. And you keep 100% of your enrollment sales. So in a way… we're kind of better than free! But if you're interested in truly free, 100% free… then check out the options below. There are a lot of great options available for those of you who don't want to monetize your course or want to try to do it on your own.
2. MOODLE: Moodle is a free web application for educators and probably one of the most popular free LMS's on the market today. It's open-source software so it's constantly being upgraded and developed. However, you might find that you need to hire third parties to help you customize the platform to help you achieve your educational needs. Just because it's free, it doesn't mean it's not going to cost you money. However, you should test it out. It might work for your needs right out of the box.
3. LRN: This LMS (pronounced "dot learn") was originally developed at MIT, .LRN is used worldwide by over half a million users in higher education, government, non-profit, and K-12. It comes out of the box with a lot of great teaching tools (forums, assessment, calendar, grading, evaluation, surveys, syllabus, file storage and a lot more).
4. eFront: Offers a "freemium" LMS where the core of their software is open source but their hosted solutions cost between $85 – $1990 / month.
5. Dokeos: Is another open-source learning platform. It has pre-built quiz templates and course authoring tools. If you're on their website you can go to their "videos" page to see a list of their tutorials on using their PHP based platform. This will give you a glimpse into how the course admin back-end looks as well.
6. Sakai: Another open-source option is Sakai. As is stated on Sakai's website "Each day community members share thousands of interactions – building and improving the software, requesting help, collaborating on projects, and enjoying the relationships that result from this work".
7. ATutor: It's great when LMS websites allow you to see a functioning demo of their Learning Management System (like we do). ATutor does this well. At Atutor you can click on "try the demo" to test drive this LMS. It has plenty of great features and a lot of functionality. and it's also open source so it's constantly being improved and updated.
8. Blackboard CourseSites: Blackboard is a big name in online education. Many really big universities, corporate organizations and governmental agencies use their main educational LMS called "Blackboard Learn". However, they've released CourseSites to the community of individual teachers and academics. It's a great free option, but of course, since it caters to individual instructors there are limitations imposed (for example only 500mb is allowed uploaded, only 5 courses can be added).
9. Latitude Learning: This is another really feature-rich "freemium" LMS. You can use their Learning Management System for up to 100 users. This is a great option for individual teachers teaching really small classes. If you want to go beyond 100 users it will costs you around $2 – $4 / active user. The LMS ad-ons (such as the virtual classroom which costs $600) will also add to the costs of the LMS if you'll need these ad-ons for your online program.
10. Schoology: Another "freemium" option with a lot of great features for both individual teachers and enterprises. Their LMS comes with many interesting and visually impressive features. For example, an online grade-book, attendance sheets and a student usage tracker.
11. ILIAS: A SCORM certified open source Learning Management System. ILIAS is a multipurpose tool that can be used as a flexible course player, as an authoring tool, but also as a communication and collaboration platform.
12: Udemy: Is an interesting option for those looking to sell their courses online. Of course, with us you keep 100% of profits but you pay a small monthly fee but with Udemy because they handle the marketing of your online course, customer support, hosting and those details they take 50% of your course sales but there is no monthly fee so you can teach your course for free from their website.
We hope you found this list helpful. We actually have a really great 40-minute podcast on the topic of creating an LMS for your online course. It's packed with great information and it's free to listen to of course.