SCORM, Instructional Design, Self Paced Learning
8 Tips For Creating Effective SCORM Courses
9 min read
|
Apr 25, 2023
SCORM (Sharable Content Object Reference Model) is a set of technical standards used to create interoperable eLearning content (can be easily reused across different LMSs).
SCORM prevents companies from having to recreate content if they change Learning Management Systems, and it makes sharing eLearning materials easy. SCORM also allows organizations to maintain consistency across all content while training different audiences (employees, customers, partners, etc.)
According to a Software Advice eLearning survey, 62% of businesses that utilize eLearning are doing so with SCORM-based courses. Considering eLearning has been around since the early 2000s, and SCORM was created in 1998, it's safe to say that SCORM is effective!
Here are 8 tips for creating effective SCORM content.
1. Create A Game Plan For Creating SCORM Courses
When creating a SCORM course, you need to first define the learning objectives, which establishes what you expect learners to achieve after completing a course.
You can create effective learning objectives by first addressing your company's goals and the needs of your target audience. Learning objectives should be written simply throughout a course, so it's clear what knowledge and skills learners are expected to demonstrate after training. Learning objectives should be SMART: specific, measurable, attainable, relevant, and time-bound.
Here are some examples of good learning objectives:
As a result of training, employees complete a job task 15% faster.
5% decrease in compliance complaints, after training.
The average employee stays in the company for 20% longer.
8% increase in outbound sales per quarter.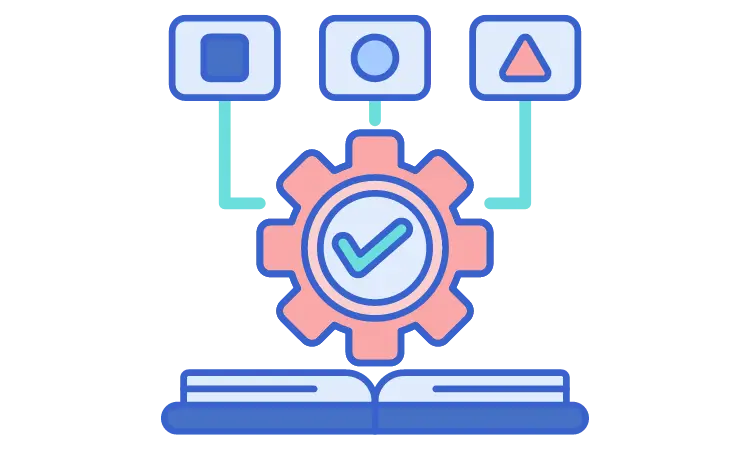 Second, when creating a SCORM course you need to understand who the courses are designed for; your target audience could be employees, partner organization, customers, and more. When defining the needs of an audience, put yourself in your customers' shoes and ask yourself what skills are in need of. Then ask yourself, is this audience tech-savvy? What type of content would be most effective for training this audience?
You can also consider your target audiences' prior job experience, current roles, and preferred learning styles.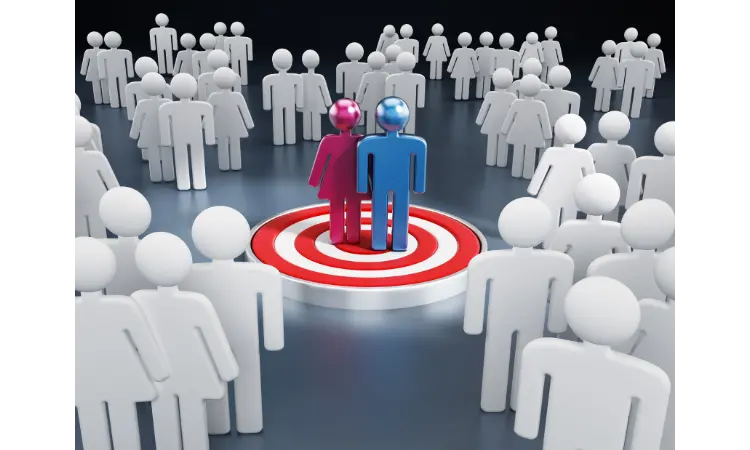 The third thing to consider while creating SCORM content is course structure, which is all about ordering course content in a logical order. A good course structure combines the needs of your target audiences and your learning objectives into a proper course user-experience.
Your course structure outline should an introduction, an overview of the learning objectives, and a clear outline of a course's sections. Here are some other considerations for writing a course outline:
The length and content format of each lesson.
What assessments will you be using to challenge learners?
What activities will be included to make training more engaging?
What topics need to be covered first, second, third, etc?
2. Choose The Best SCORM Authoring Tool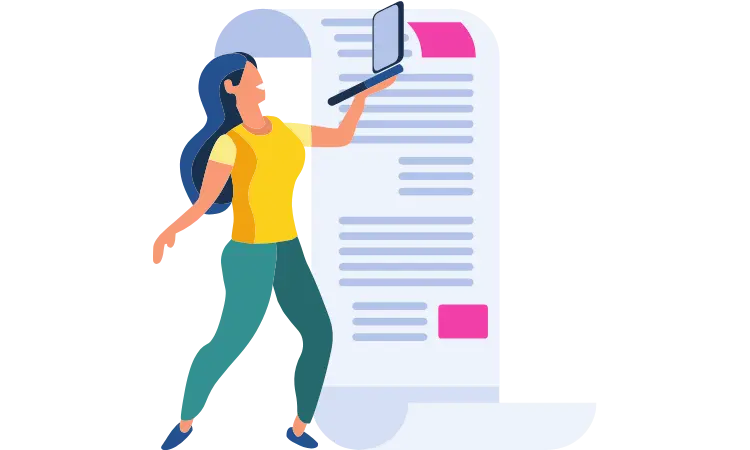 By 2032, the Course Authoring market is expected to reach $3.6B. This is partly because so many companies use eLearning with SCORM content. As you know, SCORM is best known for creating courses that are interoperable (portable from one LMS to another).
Authoring Tools are standalone software used to create SCORM courses without requiring much technical knowledge. Authoring tools are essential because many eLearning content creators are experts at what they do — creating eLearning content that reaches learning objectives — but they aren't necessarily developers. You see, it's possible to create SCORM without an authoring tool, but you need to understand the five different versions of SCORM first.
Each authoring tool is known for something different:
The Academy Of Mine LMS also has a built-in course creation tool, which allows you to create self-paced courses and then report on learner progress. We are also developing a next-level authoring tool which should be released later this year or early 2024!
While considering authoring tools, you should think about ease of use, cost, and compatibility with other tools.
How To Choose The Correct Version Of SCORM?
Since there are many different versions of SCORM, you should consider the following:
Compatibility with your LMS and authoring tool. Check what version your LMS provider supports, then choose an authoring tool.

Functionality. Different versions of SCORM offer different features and functionalities. SCORM 1.2, for example, has less reporting functionality than SCORM 2004.

User base. Are you creating content for a wide range of LMSs? If that's the case, then SCORM 1.2 might work best since it's been around the longest and is widely accepted. However, if you're working with a specific LMS that supports newer versions of SCORM, you may be better off with SCORM 2004 or Tin Can.

Future outlook. Just because SCORM 1.2 is the most popular today, doesn't mean it will be in 5 years. Always consider the long-term vision of a SCORM version before spending too much time and money on it.
3. Break Up Content Into Bite-Size Modules (Microlearning)
Bite-size content is your best friend when it comes to eLearning. Consider this comparison, you have a 30-minute video upload directly into a course for learners to watch, then you take that same 30-minute video and break it down into 5 - 6 minute videos with a pop-quiz in between each section. Which version sounds more enjoyable to learn from? eLearning that's less than 15 minutes long is considered microlearning, and it's effective.
Breaking up your content into small modules is key for eLearning because there are tons of distractions when learning online, and you want to help keep learners focused. Likewise, by creating easy-to-consume modules with different multimedia formats, your learners will be able to learn more information and stay engaged in a course. If you're planning for a singular video to be longer than 10-15 minutes, you might want to consider hosting a webinar to teach the topic in your training course — instructor-led sessions are much more effective when it comes to long lessons.
You can learn more about how long a training video should be, in a podcast we recorded with the co-founder of EdBuro, an international professional training and coaching company.
Boring content like long videos without interactive elements and activities alongside them is close to useless with self-paced eLearning.
4. Use Clear & Concise Language In Your eLearning
While creating eLearning courses, make sure your courses are easy to understand and written with clear and concise language. Unless you're dealing with a technically advanced audience, then you should limit jargon and complex ideas in your courses. If with advanced eLearning, it's usually better to break down complex ideas into simple concepts, then use examples and quiz learners' understanding of a topic after lessons.
Here are some tips to make your course clear and concise:
Limit the use of jargon.
Break down complex ideas into simpler concepts.
Break down long eLeanring content into short modules (Microlearning).
Use clear and concise language in written activities and assignments.
Write instructions with an active voice, not a passive voice.
If you remember anything from this section, remember this: unless you want to provide poor learning experiences, there is never a good time to use unnecessary jargon, painfully-long course modules, and unclear messaging with online courses and eLearning.
5. Use Multimedia Wisely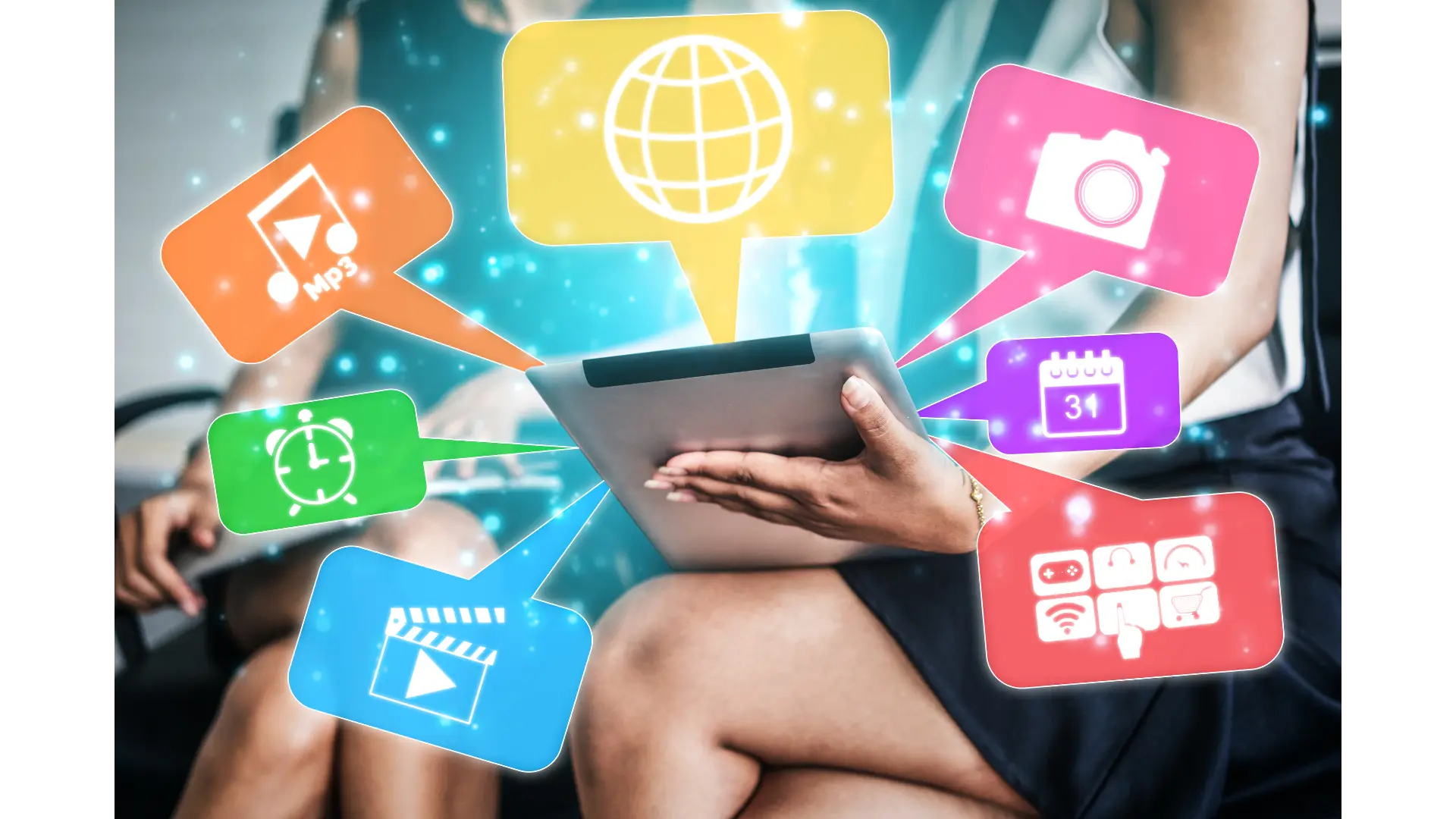 Using multimedia in courses — such as videos and images — can help make the learning experience more engaging and interactive. The results of using multimedia in self-paced courses are higher retention rates from your students! This is the case regardless of the sector you are training, or the specific audience enrolled in training (employees, customers, partners, non-profits, etc.)
Here are some different types of Multimedia for eLearning:
Videos like lectures, instructional videos, and demonstrations.
Images like diagrams, charts, and infographics.
Audio files like voiceovers, podcasts, and music.
Animation such as games, interactive simulations, and other activities.
Interactive elements like quizzes, surveys, and presentations with moving parts.
Imagine taking an online course that is 5 hours long and the whole thing is made up of reading & writing assignments. First, a course like this will be a nightmare for learners to complete. Second, considering the whole "online course" is essentially just one dreadfully-long eBook, it's probably going to cause a lot of confusion and comprehension issues.
Multimedia elements help learners to better understand complex concepts and ideas, by presenting information in multiple formats. Multimedia also helps learners progress at their own pace in a course, and it helps make online learning more interesting and dynamic (important since everybody has different learning styles). Lastly, Multimedia is a cost-effective solution for reducing the need for in-person training sessions or printed materials.
6. Make Courses Intuitive And Easy To Navigate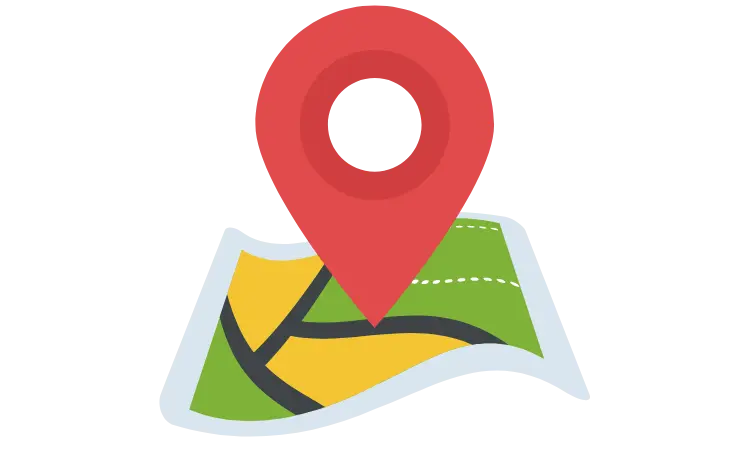 Even though SCORM courses are usually more animated than old-school online courses, they should still be easy to follow. While authoring SCORM-compliant courses, remember to consider course navigation. If you haven't created courses before, think about your favorite course and how they started vs. finished: consider the introduction, overview, user experience inside the online portal, opportunities and position of feedback for learners, etc.
After you create a course and upload it into a Learning Management System, that's the easiest time to test course navigation first-hand. Still, waiting until the last minute isn't always a great course creation plan…That's why we highly recommend working with an instructional designer, and other eLearning experts, to create your SCORM courses!
Once your course is uploaded into your eLearning platform, we recommend getting your eLearning officials that will be responsible for administering training, to test everything out. For example, if you have an eLearning manager, make sure they take the course and review the course navigation and user experience. Equally important, get some of your employees or everyday users to take the course and give you feedback; testing courses from a user and administrative standpoint is a good way to improve course navigation before actually going live with training!
7. Test And Debug Your Courses Thoroughly
It doesn't matter how engaging and in-depth your SCORM courses are if they are filled with bugs and errors. That's why if you don't already have eLearning software, we highly recommend you try out a Learning Management System (LMS). There's also the option to build your own online training software, but this is costly, time-consuming, and requires software developers.
If possible, you should test all of your SCORM courses in a staging environment to ensure there are no bugs before deploying the course to large audiences in a live environment. When testing SCORM courses, you should make your tests representative of how they're going to be used in the 'real word' as much as possible:
Have employees test the course.
Have different groups of users test the course.
Have your eLearning and training managers upload the course to your LMS.
Have course administrators report on course progress.
Involve the instructional designers who designed the course in the testing process.
After testing the course — only once it functions perfectly as a user and from an administrator's standpoint should you begin offering the course to your target audience.
8. Get A SCORM-Compliant Learning Management System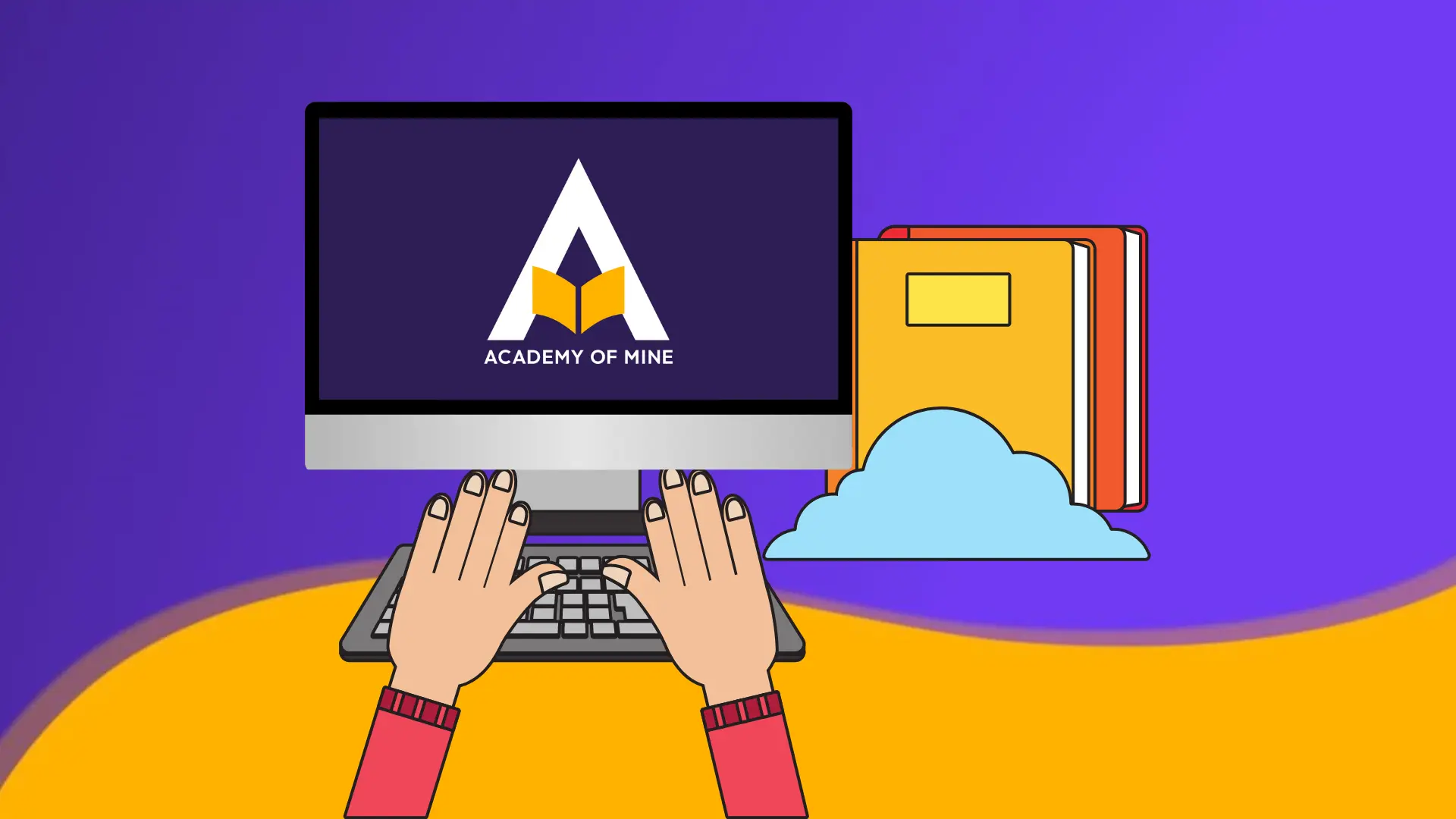 There are thousands of eLearning platforms on the market, and a vast majority of them aren't SCORM-compliant. That said, if you're in the market for a solution to upload, manage, and deliver your SCORM courses to an audience, there's no solution better than a Learning Management System (LMS).
Academy Of Mine has been in business since 2014, and over 600 businesses in more than 10 countries use our LMS for managing a variety of professional development, continuing education, and certification programs. Most LMSs come set with some standard features, but just make sure your LMS is SCORM-compatible with the correct version that your courses are authored in. For example, if your eLearning materials are SCORM 1.0 (format released in 2000) then you will probably have issues with a lot of LMS providers considering that's 20+ years old!
It's Time To Create Your Own SCORM Courses
Creating effective SCORM courses is essential for eLearning, as it allows for consistency in content and prevents companies from having to recreate content if they change Learning Management Systems.
To create an effective SCORM course, you should first define the learning objectives and target audience of a course, as well as develop an engaging course structure. Next, research authoring tools and pick one that applies to your needs best. By following these eight tips, eLearning content creators can produce effective SCORM-compliant courses that meet the needs of their organizations and target audiences.
If you need help creating and managing effective SCORM courses, our instructional design team can help!