Academy Of Mine As An Alternative, eLearning, Learning Management System, Professional Training
A Better Alternative to Moodle LMS for Professional Training
8 min read
|
Jul 14, 2022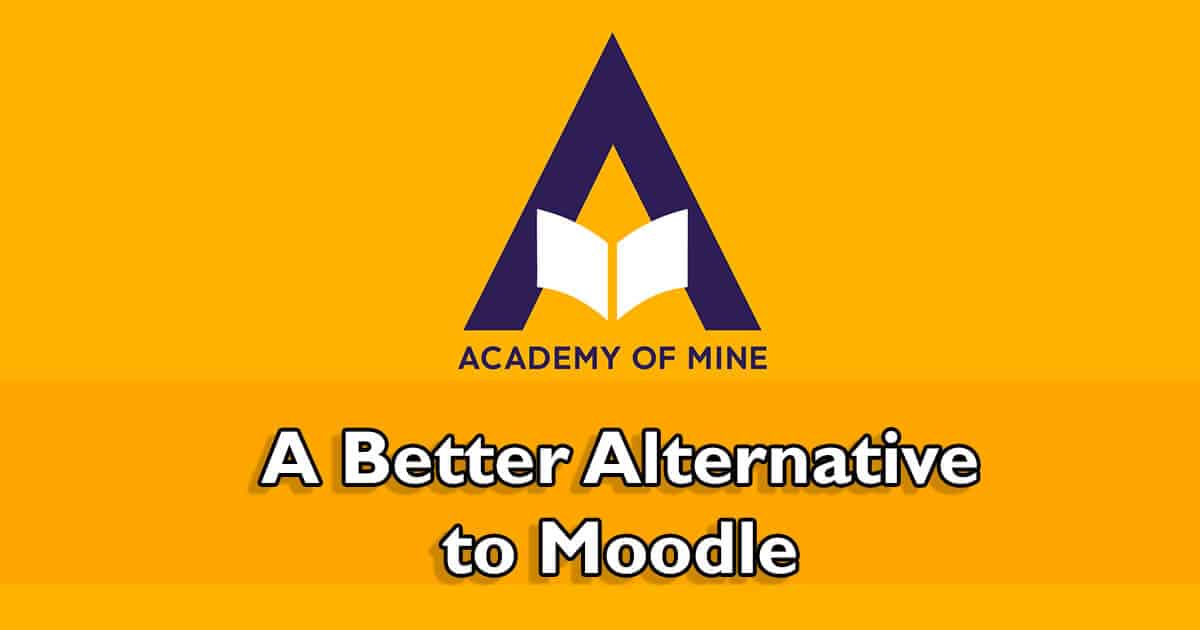 There is a lot to consider when choosing between an open-source LMS like Moodle and a native cloud-based SaaS LMS like Academy Of Mine. Moodle, for example, is open-source software so it's free; unfortunately, that gets many customers in trouble because they forget about the many other plugins and services that need to be purchased to use Moodle LMS. Alternatively, LMSs like Academy Of Mine can be used almost immediately after purchasing it: all you have to do is create/upload your courses to the platform and onboard users…The Academy Of Mine LMS is even hosted and backed up for you.
Figuring out which LMS between the two is best depends on many variables (much of which only you and your company can know while reading this). That said, keep reading to learn exactly why we believe Academy Of Mine is a better alternative LMS to Moodle for professional development and continuing education.
Advantages of Moodle
Open-source customization
Since Moodle is open-source software, you can theoretically build and customize the LMS as much as you like, using plugins and the help of a development team. Open-source software originated in 1983 by a programmer from MIT named Richard Stallman. Mr. Stallman founded open-source software on the principle that software should be accessible to all programmers, so other developers could continually modify, improve, and contribute to a program's software.
Moodle is designed to be used by programmers; even though there is documentation and a supportive community to help you work on it, it's hard to succeed using Moodle without technical knowledge. Even with a tech team or developer experience yourself, Moodle is the wild west when it comes to customizing your LMS since you have to research everything using open-source forums. Plugin compatibility issues, platform crashes, and bugs will be your responsibility to fix with Moodle.
Support community & documentation
The Moodle support community is very active, so if you need help most of your questions will have been answered online. That said, the support for open-source software is largely forum-based, so even though there are many support options at your fingertips, you don't have a dedicated support team to contact when things get tricky.
If your company is looking for an LMS that provides you with 24/7 dedicated support – you will want to work with a SaaS LMS like Academy Of Mine.
Translate your site to 100 different languages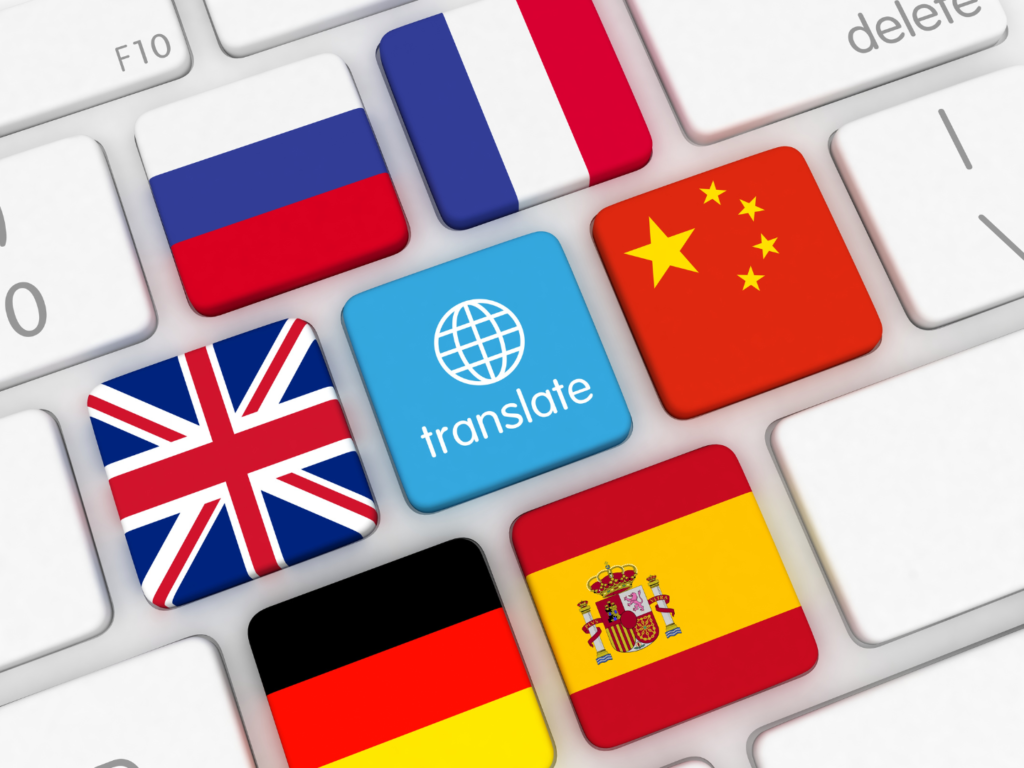 If you're offering training in a wide variety of languages, Moodle definitely has an advantage over AOM here. Moodle offers what's called language packs, which are packages that admins install into the LMS to change the language of their whole website or one course at a time. Currently, Moodle has 100 language packs available. Language packs allow admins to change the language of their LMS or an individual course on-demand. Academy Of Mine currently only allows you to translate from English to Spanish, French, and a customized version of English on-demand.
Moodle Open-source is free
You can download Moodle software for free, but there's no such thing as a free lunch! Although their open-source software won't cost you anything upfront, it can cost hundreds or thousands of dollars after you hire freelancers, purchase a domain to self-host, and customize your platform. Unlike Academy Of Mine, Moodle LMS requires you to purchase a lot of additional services and plugins in order to effectively use the LMS. A client of ours was paying twice as much as they are now with Academy Of Mine, and they were extremely unsatisfied during their time with Moodle.
Disadvantages of Moodle
Primitive User Interface
Moodle Open-source has an outdated user interface that's not going to compare to other 2022 software that feels and looks new. In other words, if you want your LMS interface to look and function smoothly like you're using a new Smartphone, it's going to take a lot of technical experience and isn't necessarily possible to build in Moodle. If you want a cloud-based training platform that's effective and looks good from the start – then you should consider Academy Of Mine LMS or another SaaS LMS. With Academy Of Mine, you immediately start with an effective and good-looking LMS that can be customized further.
Security issues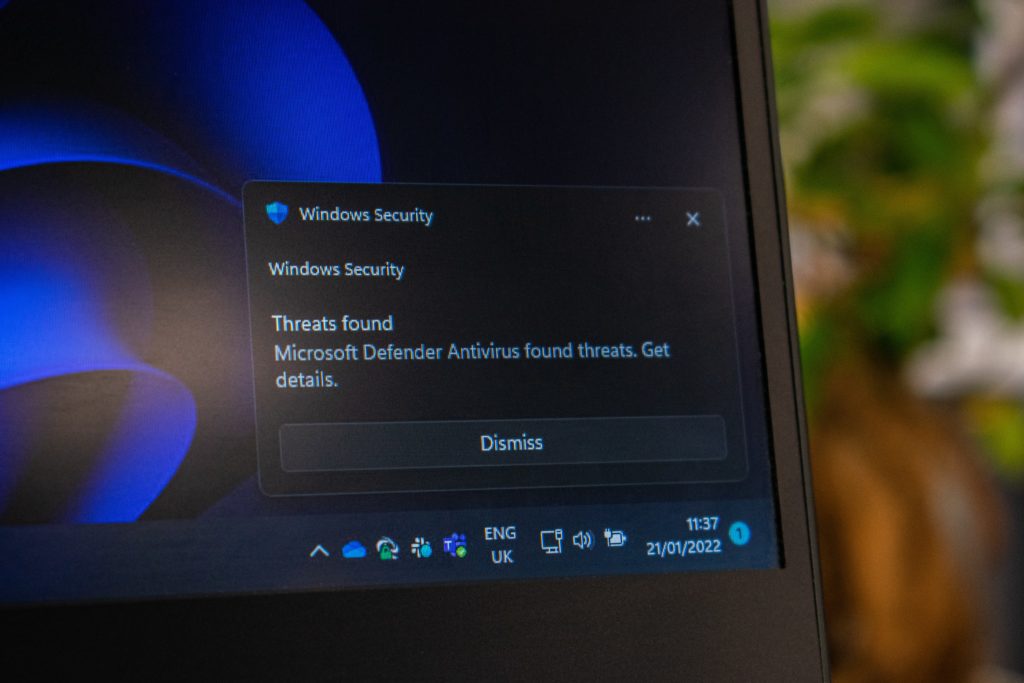 With Moodle, anytime plugins come out with patches, you have to manually update the software or you become at risk for vulnerabilities. With a SaaS LMS, your software and plugins are regularly updated by an expert tech team, so you can focus on managing and scaling training, not worrying about security issues.
Not User-Friendly
Managing your eLearning using Moodle is much more effective than using a homegrown solution, like a combination of Google drive links, and private YouTube videos. Still, the user experience Moodle provides compared to SaaS LMSs like Academy Of Mine isn't great. On top of that, even if you are willing to spend money on freelancers and take the time to customize your Moodle LMS – there's no guarantee of creating a platform that's user-friendly for admins, and learners enrolled in courses.
For example, if you're creating self-paced courses in the Academy Of Mine LMS, there's a drag-and-drop course builder for you to create eLearning content and upload content like PPTs, SCORM, and videos. Then admins can report on the engagement of learners and the progress they're making in a course or courses in one place. If you want an LMS that's easy to build on, supports custom development, and is intuitive for learners to train on, Academy Of Mine is perfect for you!
You have to self-host the LMS
Unlike cloud-based LMSs that are hosted for you, with a platform like Moodle you would be required to Install the LMS on your own server. This means purchasing a domain name, self-hosting the LMS, manually updating plugins, backing up your data on a separate server, and more technical work.
Requires a tech team to succeed
Open-source software is designed to be used by developers. So, if you don't have a tech team – or developer experience yourself – you shouldn't consider Moodle.
Moodle requires you to:
Self-host your LMS.
Customize your LMS with code and forum help.
Purchase a domain and support it yourself.
Purchase, install, and regularly update plugins
Install security measures and more.
There are a lot of hidden fees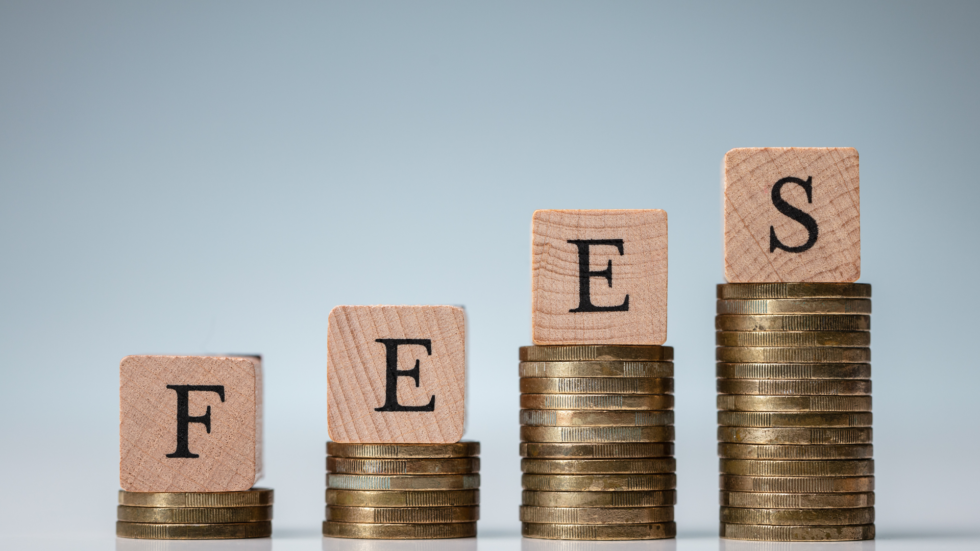 Moodle doesn't intentionally provide a platform that has a lot of hidden costs associated with it – platforms that are open-sourced are just designed like this. For example, with the Academy Of Mine LMS, we provide you with much more than just an LMS; AOM provides 24/7 support, 8 hours of free onboarding help, and consultations for custom development if you want to customize your LMS. That's why we're a SaaS LMS provider, not an open-source LMS (difficult to scale with).
Advantages of Academy Of Mine
Designed with features for training customers and partners
Using an Academy Of Mine feature called groups, you can create separate training portals for different customers you are training. 'Groups' are managed by a representative from the company/group of customers training in the portal, so the LMS site owner doesn't have to manage customers' training portals. Groups allow you to onboard various organizations and groups of customers into training programs, without using more than one LMS.
Group admins can:
Customize the URL of their training portal.
Use a custom domain.
Attach their logo to their portal to eliminate vendor ties.
Enroll learners into courses, manually onboard all types of users, purchase more training access, and more!
24/7 expert support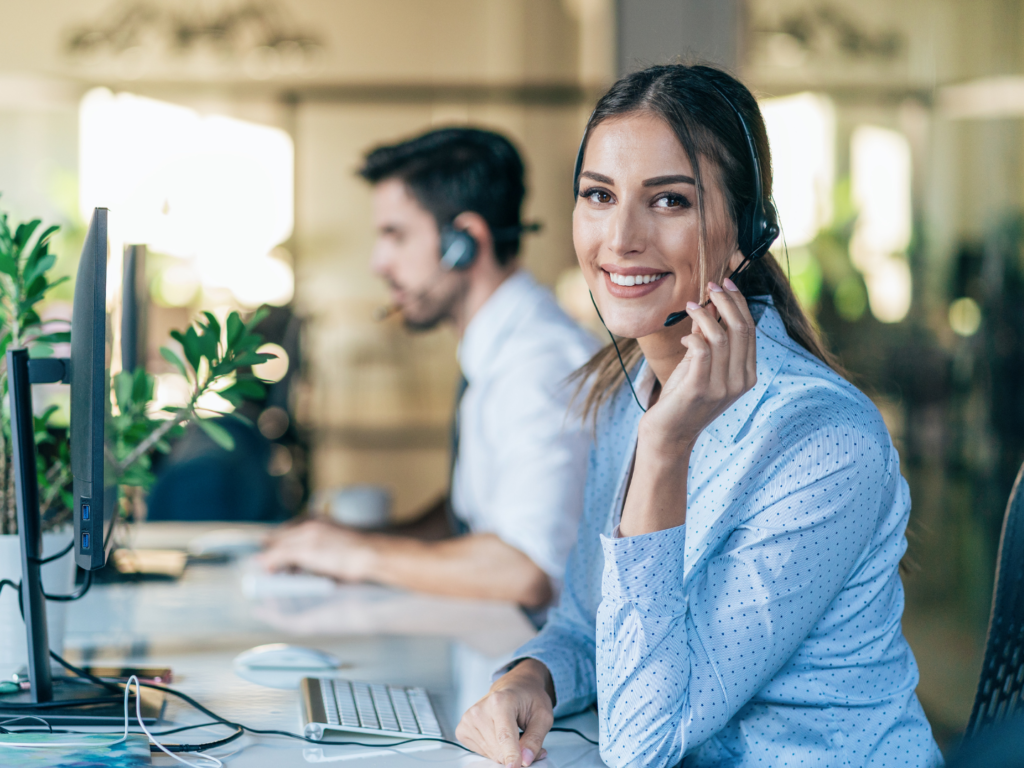 With Academy Of Mine, our software is only part of the value you get from managing training with our LMS. Your cloud-based LMS is installed, hosted, and backed up by our team of developers. This is important so you can focus on providing high-quality education and training to your customers – we'll handle all the technical aspects.
Built to scale as you grow
With a cloud-based LMS like the Academy Of Mine platform, you don't have to worry about running out of storage for content or server space to onboard more users. From 100 monthly active users (MAUs) to 1,000+, Academy Of Mine has got you covered. Our LMS is designed for you to scale as you grow, and if that means building out new features and adding different integrations during your growth, we can help you do that.
If you want more proof that AOM is great for scaling as you grow, read what our customers have to say!
SCORM compatible and supports SCORM reporting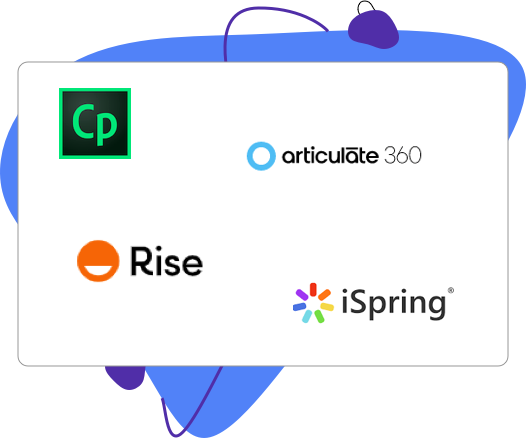 SCORM stands for Shareable Content Object Reference Model, and in summary, when eLearning materials are put into SCORM packages, then your courses become portable from one LMS to another. So if you have SCORM courses that were created using external authoring tools like Articulate storyline, you could import those to use in Academy Of Mine. Even better, AOM supports SCORM reporting, so you can track students' progress in a SCORM course.
Easy to build courses within the LMS
In addition to uploading SCORM courses, you can easily build self-paced courses in the Academy Of Mine LMS – without tech or design experience required.
Using the course-builder:
Task us with customizing your LMS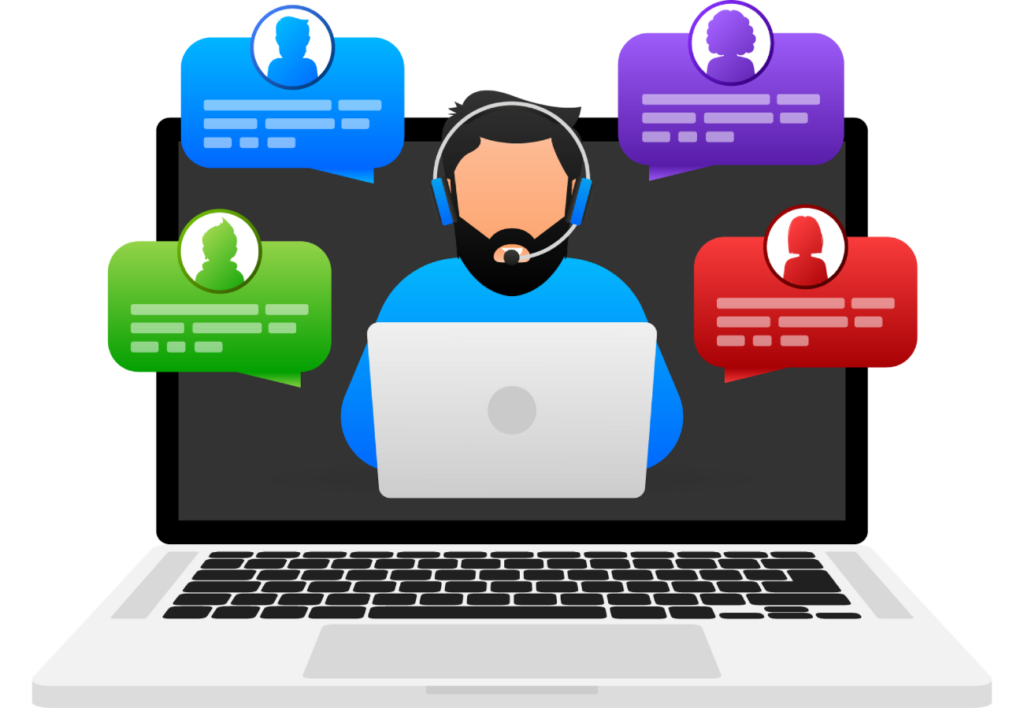 One major advantage of Academy Of Mine compared to other SaaS LMS companies is that we offer custom development to customers. For example, if there's a plugin that doesn't integrate with the LMS by default, or some functionality that you need to be built out, your customer success manager can spec out what you need to have done. Check out one of our customer's websites, AchieveCE, to see an example of what Academy Of Mine can do to customize the front end of your LMS website.
White-label and brand your LMS
Academy Of Mine doesn't have any revolutionary features when it comes to branding your LMS, but we do have the basics that allow you to eliminate vendor ties.
Using AOM you can:
Attach your logo and adjust the colors of the LMS to match your brand.
Use your own domain.
Customize titles, text, and menus of the platform.
Disadvantages of Academy Of Mine
The upfront cost is more than Moodle
Academy Of Mine offers three pricing plans, starting at $299 monthly. The truth is even though Moodle is free, you can still end up paying the same amount, if not more, for an LMS with Moodle. The difference is you won't be paying Moodle that money directly, you will be paying for all the software, plugins, and additional services required to use Moodle alongside it.
One of our customers, TeacherCEUtoolbox, was paying twice as much with Moodle as they are now with Academy Of Mine.
Sidenote: Moodle also offers a SaaS platform of their own that starts at $350 for 200 users and gives you 1GB of storage. That said, if you have 1,000 users or more, you will need to spend $1,400 on Moodle's "large plan", and then you will still only get 5 GB of storage.
Limited language translations
Using the Academy Of Mine LMS, admins can switch the language of their site from English to Spanish, French, or a customized version of English. We also allow you to switch the language of your LMS to other languages currently not supported on-demand, but you would have to contact us for that! Currently, Academy Of Mine does not offer multi-language options.
Why You Should Choose Academy Of Mine?
Long story short, if you're not technically savvy and don't have a tech team, Moodle is out of the question. Academy Of Mine might cost you a little more money upfront, but in the long run, you will save time, and be able to manage and scale training more effectively. Not to mention that Moodle support is forum based, so when things inevitably go wrong, you're on your own to fix them online.
When it comes to scaling professional development and other accredited training programs, the support we provide you at Academy Of Mine, along with our intuitive LMS is hard to beat!
So if you're ready to upgrade the way you manage and report on eLearning today, let's talk today.