eLearning Software, Learning Management System, Online Training System, SCORM
5 Reasons To Use A SCORM-Compliant LMS For Employee Training
6 min read
|
updated Nov 8, 2022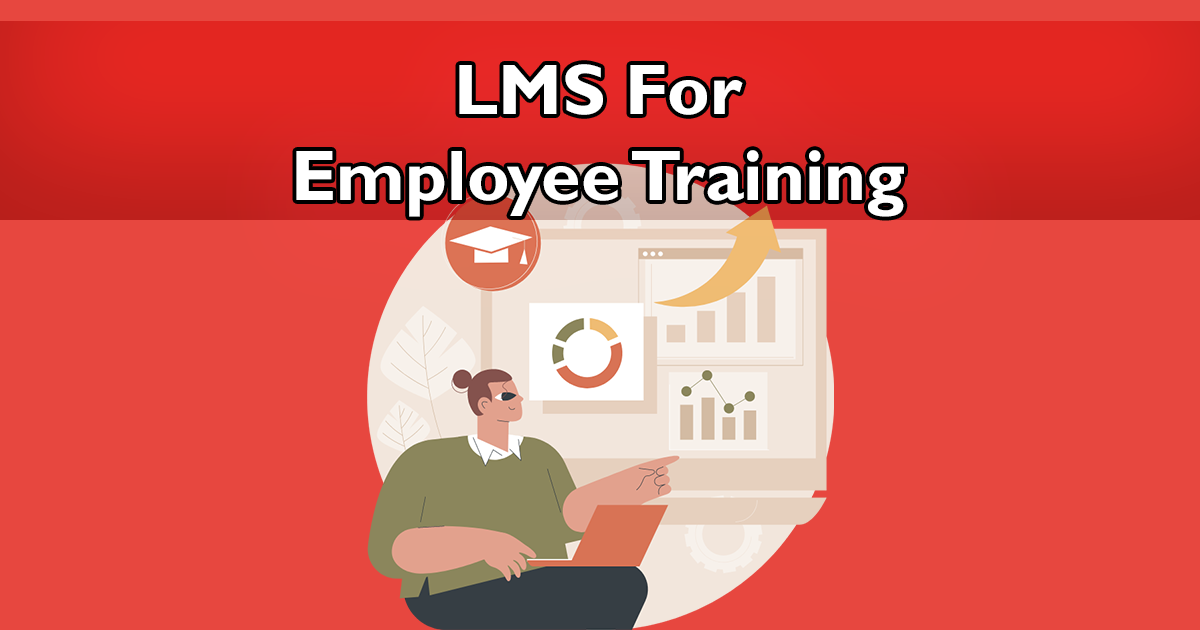 Your business growth goes hand in hand with the number of highly-skilled employees you have in your organization. Still, hiring the right candidates isn't enough anymore—you have to retain them.
The first step to keeping employees around is training them correctly, so they're confident in their roles. The easiest way to do that online is with a Learning management system (LMS). LMSs allow employees to maintain certifications and training credentials with online courses and virtual training. When using an LMS for professional training, the one big requirement is that your system is SCORM compliant (we're going to explain the reasons later).
Stick around for a couple of minutes to learn about five reasons you need a SCORM-compliant LMS for training employees. First, let's explain SCORM and SCORM compliance…
What Is SCORM And SCORM Compliance?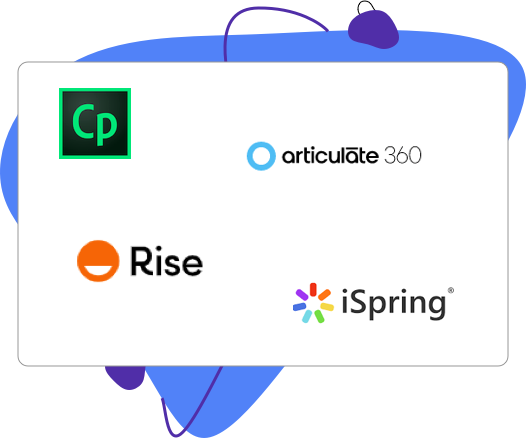 SCORM is a set of technical standards that are used for designing eLearning courses. Whether a course is small, with just a combination of a few PDFs and videos, or large and interactive, with assignments and quizzes—SCORM is how the course should be built. The process of creating a course is known as course authoring, and you can author courses with authoring tools like iSpring.
Why is SCORM important? So that courses behave well with LMSs and can be portable from one LMS to another; using a SCORM course in SCORM-compliant LMS is a recipe for success since learners won't have technical issues completing courses, and instructors won't have issues reporting on learner performance.
The Importance Of Employee Training
From new startups to well-established corporations, employee training is important for helping employees learn and maintain skills. Equally important, in certain compliance training like sexual harassment or i9 training, employees may be legally required to complete training on a regular basis. Regardless of the type of employee training though, it's important to prioritize this so that your employees can excel in their roles and maintain licenses.
When employees complete onboarding but are still receiving training, you increase the chance of retaining employees since they will feel cared for; an effective employee training system ensures that you're focusing on employees while they work for you.
Now that you have understood the importance of employee training, let's talk about why you should use a SCORM-Compliant LMS for carrying out training.
Why Use An LMS For Employee Training?
While employee onboarding software does exist, there are many reasons we believe an LMS is better for employee training. For one, the right SCORM-Compliant LMS lets you create training courses directly on the platform, and effectively report on learner performance in one place. On top of training your employees using courses that are accessible on-demand (self-paced courses), you can also connect with Zoom to host live-virtual training. Equally important, when your LMS is SCORM compliant, then you can upload SCORM courses to the platform.
Here are some other great LMS features:
Integrations (connect with 3rd party software)
Groups (onboard & train other businesses)
eCommerce
Visual branding, and more.
Before diving into the deep end with LMS features, let's take a step back to talk about the five reasons you should use a SCORM-Compliant LMS for employee training.
LMSs Are Cost Effective
There are certain tasks that have to be done while training employees, such as onboarding, enrolling learners into courses, awarding certifications, and reporting. All of these tasks and more are easy to do with the right LMS. The same cannot be said with employee training/onboarding software.
If you are training other businesses, you can also separate training programs using an LMS—then you're able to train multiple audiences in one centralized system. For example, you could train your internal teams at the same time as training other businesses (keeping both groups separate).
Another reason LMSs are cost-effective compared to employee training software, is they're designed to handle everything training & learning-related. No more requiring learners to go through multiple systems to attend a virtual training using Zoom or MS Teams: just have learners log in to the LMS! Last but not least, buying an LMS is more affordable than building one yourself.
Customizable Training Platform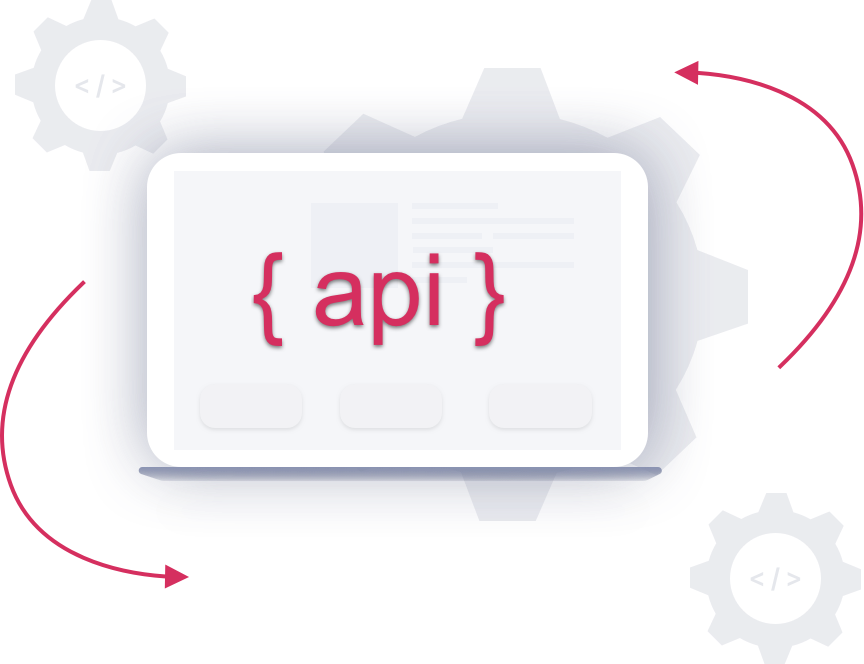 When it comes to customizing your training platform to follow your company's brand guidelines and work as you want, there's nothing like an LMS. On top of that, if you're using an LMS like Academy Of Mine, then our interface can be customized even more using HTML and CSS. For basic design changes like changing the colors of menus and sections in the interface, along with texts, you don't need any technical knowledge.
A Learning management system offers you the flexibility to publish and share content, pull data from outside software, collaborate with teams, offer certifications, gamify courses, and more on the platform.
Here are some ways that you can customize the Academy Of Mine LMS:
Use your own domain.
Upload your own logo and set of brand colors (hex codes).
Create certificate designs, upload designs, and save templates.
Translate the LMS to another language.
Customize LMS menus, buttons, & text.
Notify your learners in style with email templates.
Customize the LMS with JavaScript & CSS styling.
Report On Learner Progress In One Place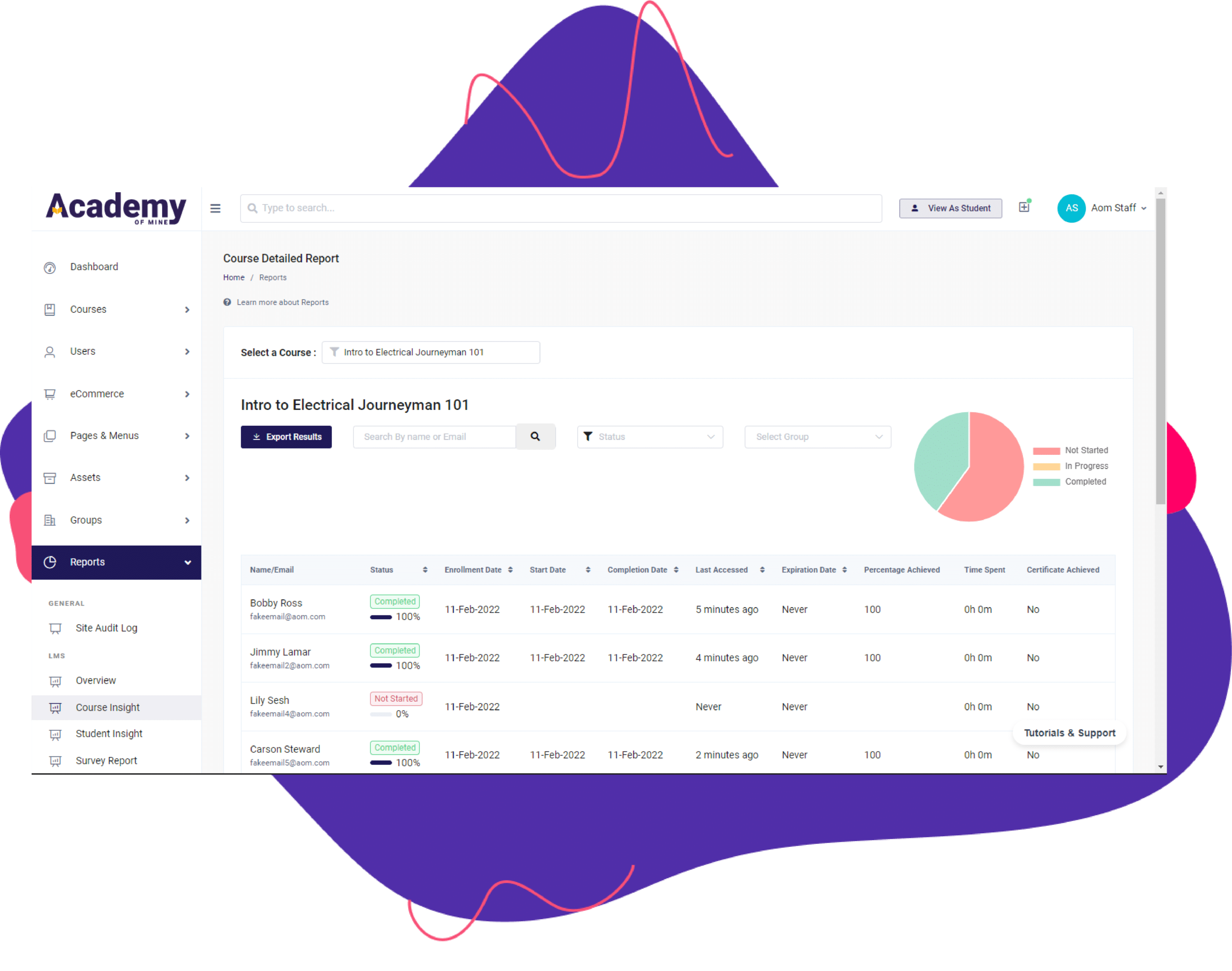 Another reason LMSs are the most efficient tool for employee training is because of how easy they make reporting on training. Instructors can check learners' completion records, pass-fail statuses, assessment scores, time spent on courses or modules, and more with an LMS. Besides, if you couldn't closely track the progress employees are making in a training program, then what's the point of training?
On top of reporting on learner progress with an LMS, you can also ask for course feedback on most LMSs. At Academy Of Mine, you can assign surveys to ask employees questions during or after completing a training course. For example, use multiple choice questions to ask if an employee had a good, bad, or mediocre experience in a course. Some of the other question types that you can use in Academy Of Mine surveys are short answer, multiple correct, long answer, and more!
Integrate With Existing Tools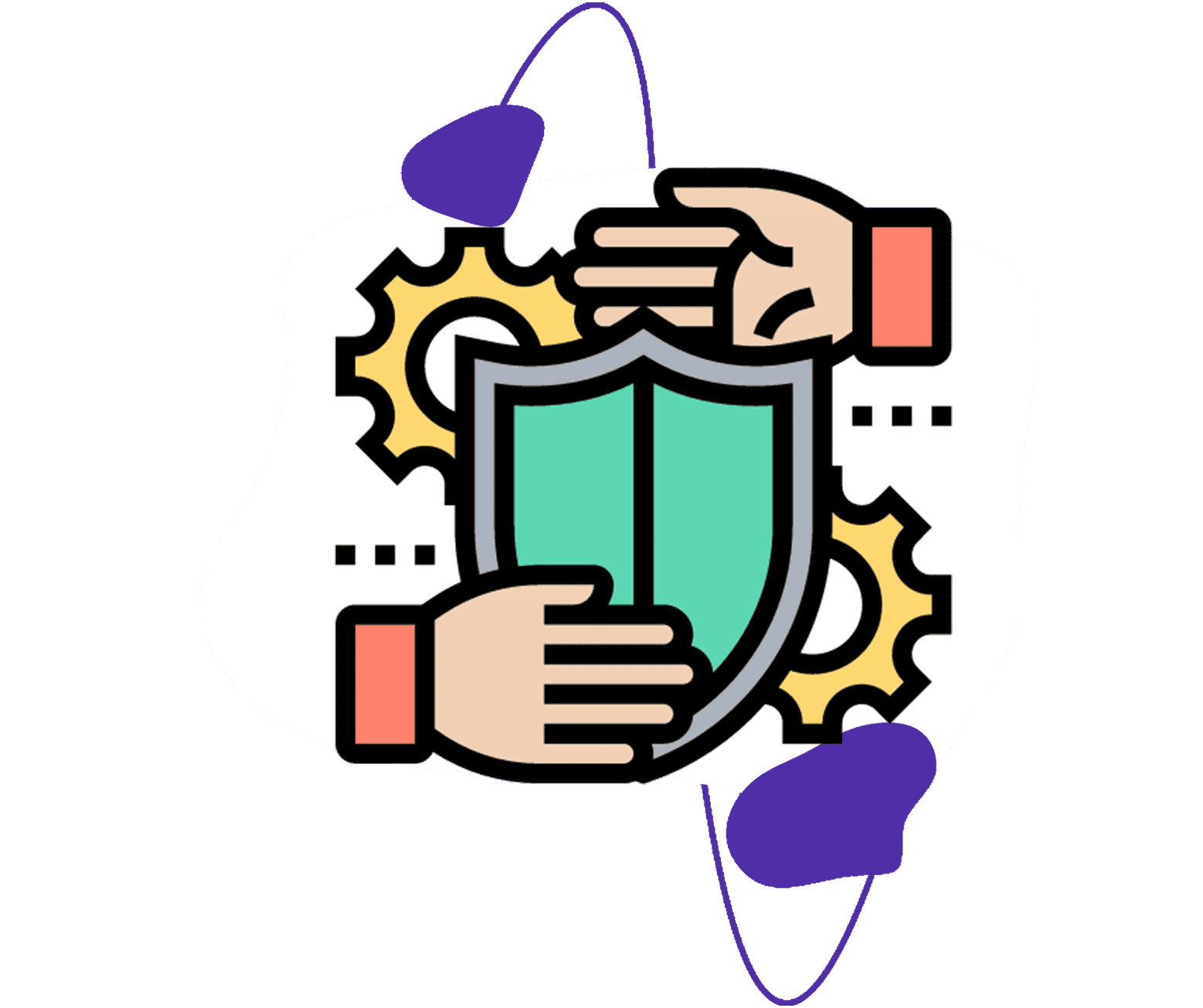 Integrations are a big part of Learning management systems and a very popular feature among our customers. For starters, there are webinar integrations that allow you to use different video conferencing apps like Zoom, to train employees over video calls without leaving the LMS. Another popular tool to connect with is an eCommerce store (if you're selling training courses).
Here are some of the Marketing & Sales integrations at Academy Of Mine:
Shopify, WooCommerce, and Magneto.
HubSpot.
Salesforce.
Stripe, Paypal, and other payment gateways.
Google Analytics and FB pixel.
Google SSO.
Webhooks.
When it comes to employee training, the most popular integrations are with webinar tools. Still, some LMS companies do custom integrations depending on your needs. The goal of integrations is to bring all your favorite existing tools into one system to prevent your company from spending excess time and money jumping between different multiple tools.
Create Courses Or Upload SCORM Courses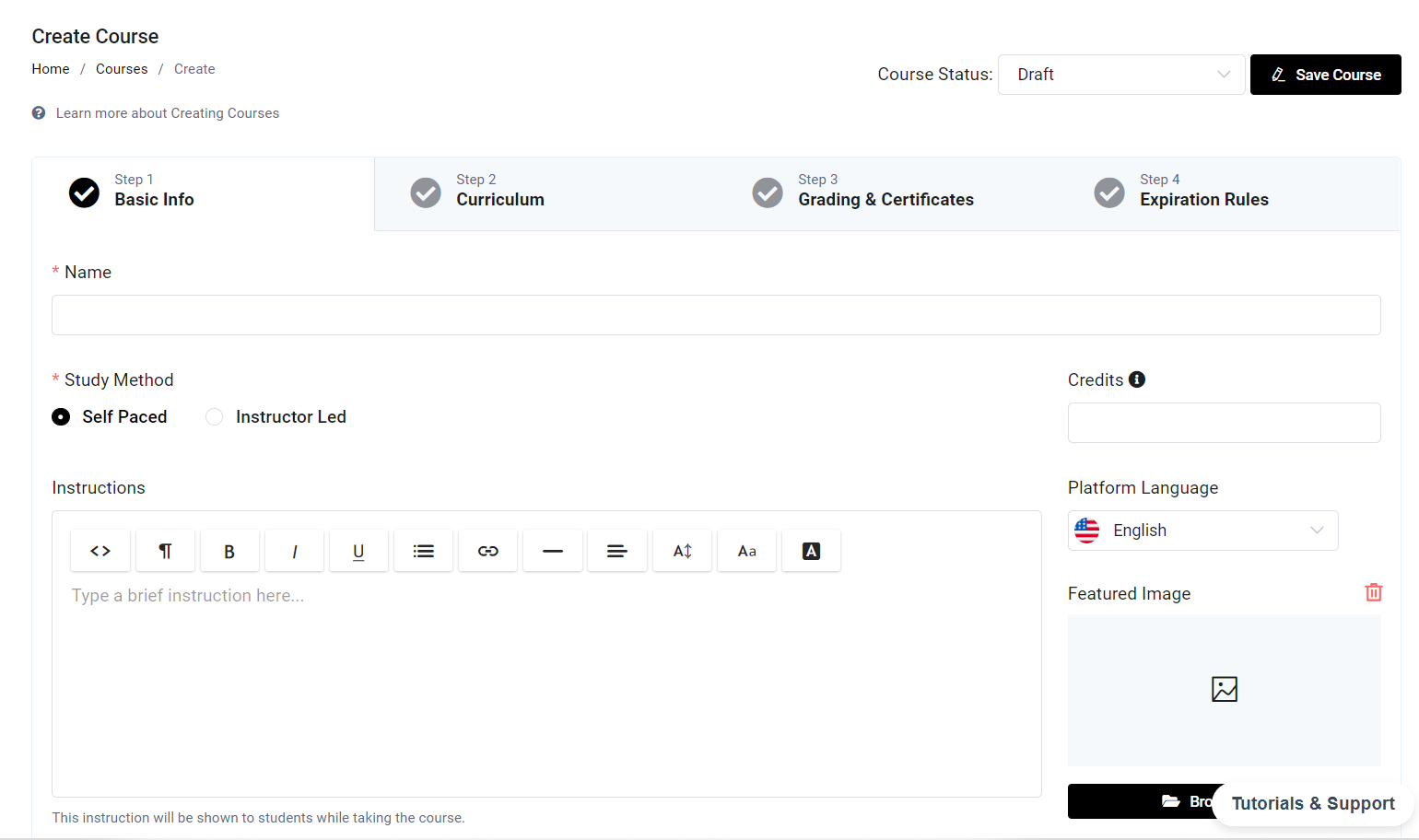 With an LMS, you can create courses directly on the LMS (if they have an authoring tool) and at the very least, you can upload SCORM courses. If you already have SCORM courses created, then you can upload courses to Academy Of Mine or other LMSs. In addition to SCORM courses being portable from one LMS to another, they can also be pretty interactive if you have them designed by an instructional designer.
If we haven't emphasized it enough already, SCORM is the eLearning standard for creating courses online and that's why your LMS needs to be SCORM-compliant. Note: there are different versions of SCORM, and if your LMS only supports old versions of SCORM, then your modern SCORM courses might not work on them. For example, Academy Of Mine supports SCORM 1.2 and 2004 (the most popular & modern versions).
When your LMS is SCORM-compliant and has a built-in authoring tool you have tons of freedom for creating effective training courses!

Academy Of Mine LMS For Employee Training
Professional training has changed entirely in the past decade—and now that everything is online—there's no better solution for training employees than with a SCORM-Compliant LMS. That's why you should consider Academy Of Mine as your solution.
Customers say that our SCORM-compliant LMS is easy-to-use, and all of the reasons for using an LMS that we mentioned in this post are supported by our platform's features.