Customization, eLearning Software, Learning Management System
6 Benefits Of A Custom Learning Management System (LMS)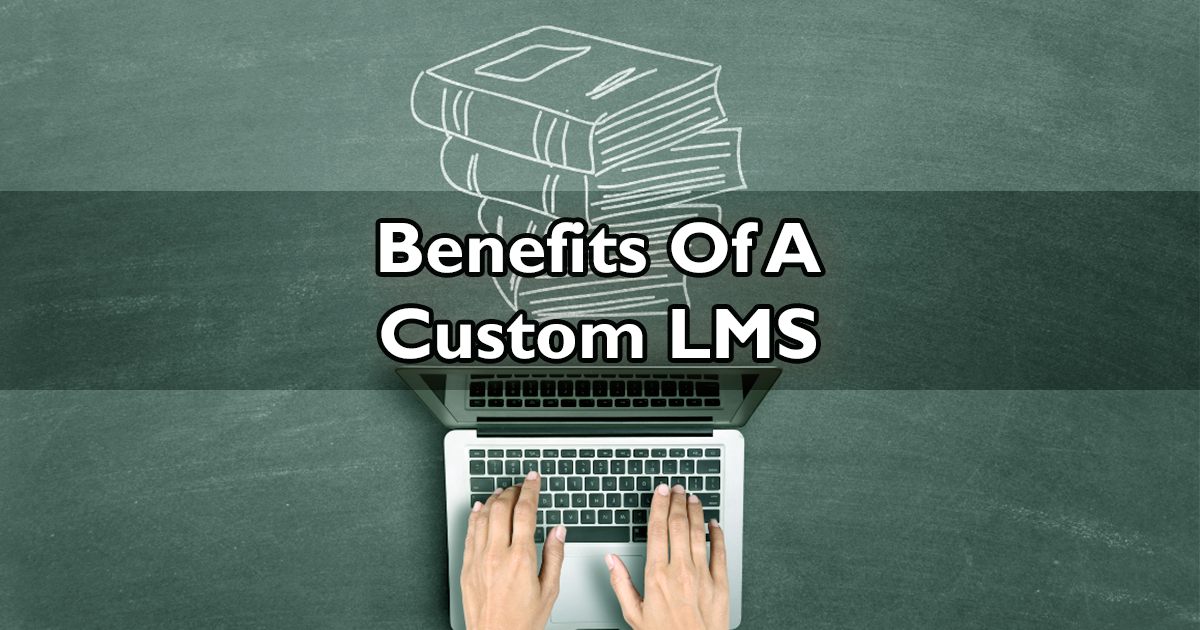 Managing corporate learning programs online isn't rocket science. In fact, with the help of a Learning Management System (LMS), it's pretty straightforward. Although eLearning and professional training programs can be delivered and managed quite easily with an LMS, finding the perfect platform takes time. If you're having difficulty finding an LMS with all of the required features, you should consider a custom-developed LMS.
What Is A Custom LMS?
A custom LMS is software specifically designed to meet your organization's eLearning needs. This doesn't mean choosing add-on features at the checkout of a SaaS LMS provider — we're talking about developing custom features in an existing LMS, or building a system from scratch.
The main advantage of custom-developing your LMS is being able to customize the functionality of your eLearning platform so that your company can effectively manage personalized training. Customizing your LMSs is also a great way to integrate with different business systems like HRIS systems and CRMs that may not be supported by some ready-made LMSs.
Some other features that clients customize in their LMS are learner reports, learner dashboards, visual branding, gamification features, and more that we're going to talk about soon…
Pros And Cons Of A Ready-Made SaaS LMS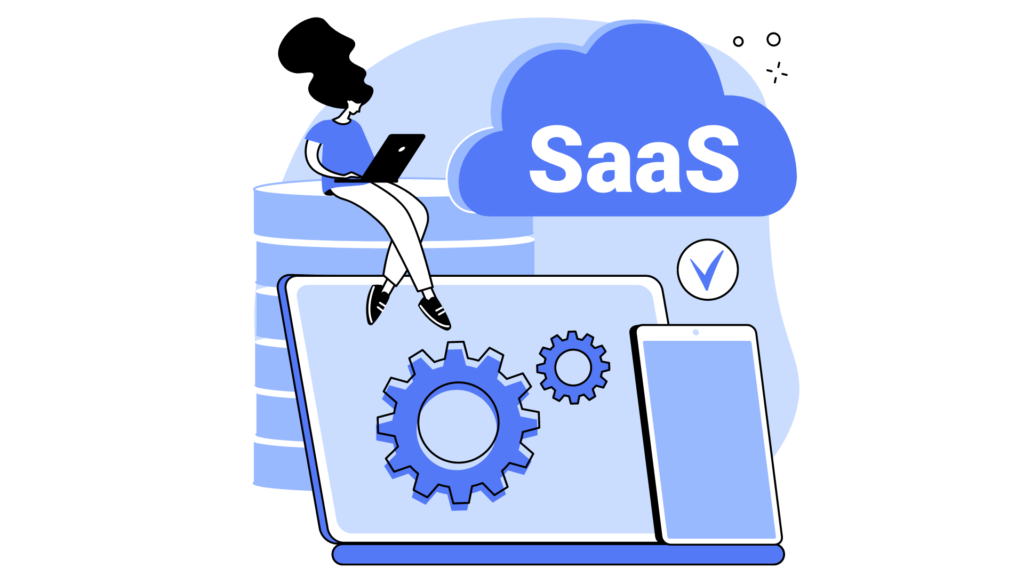 It's not that a SaaS LMS — which is usually not customized — is inferior to a custom LMS, but every company is different. Crafting the perfect LMS for your business is a lot easier working with a provider that offers custom development, and has a team of expert software developers to help.
Pros
Quick to get up and running
Reliable, since it's been combat-tested by clients
Some LMSs, are specifically designed for an industry
More affordable than building an LMS
Cons
Limited features and you may have to upgrade for more features
Limited integrations
No customization other than built-in settings
Pricing may be based on the number of LMS users
Less flexibility than a custom LMS
Every company offering custom LMS development is different; some companies write code on open-source technology or use WordPress plugins like LearnDash. Alternatively, there are providers like Academy Of Mine that customize your LMS starting with an established proprietary software platform.
All things considered, when a SaaS LMS isn't providing you with the right flexibility, it's time to consider a custom LMS.
What Do You Get From Customizing Your LMS?
A common question companies ask while considering a Learning Management System is "will this platform meet our needs out of the box?". That's a good question, and sometimes there is no way to meet all your requirements in an LMS without writing some custom code. We are not just talking about personalizing the platform using built-in settings but writing new code and executing custom development. Now let's examine the top benefits of customizing an LMS.
Unique Interactive eLearning
Although LMS development is focused on designing and building your learning management software, some eLearning agencies include instructional design as an additional service. This way when your existing LMS is being customized, or you're having an LMS being built from the ground up, you can request that interactive courses and eLearning materials be designed for you. After all, you will still need eLearning courses for students to take once the LMS is up and running.
Creating unique eLearning courses is important so that learners get the most out of your custom LMS. Working with one provider to help you create both an LMS and the eLearning courses being used with the LMS, is a great way to maintain consistency. eLearning development ensures that not only is your platform visually appealing and efficient, but so are the training courses being delivered.
A White-Label LMS To Represent Your Company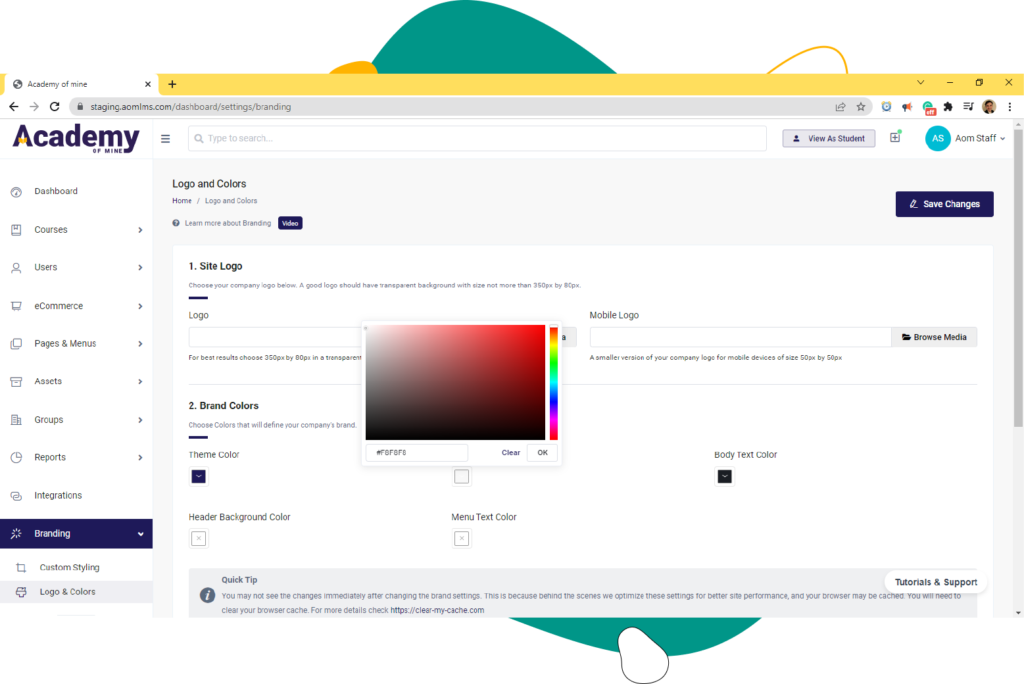 Many LMS providers sell a Whitelabel platform, so vendor ties on the platform are eliminated.
But when customizing the design of your LMS, you're limited to whatever design settings the platform gives you. For example, although you won't have to worry about the vendor's logo and brand colors being visible on your platform, you may be able to customize the design of your platform as much as you like. Being able to add your logo and change the colors on your LMS are some basic personalization features that most white-label LMSs offer.
Custom LMSs are great for deeply customizing the design of your LMS, eLearning courses, and eCommerce page (if you have those).
Fully-Customizable Learner Dashboards
Customizing an LMS gives your company the option to create custom learner dashboards. In the ready-made Academy Of Mine LMS, you can create new pages, customize text menus, adjust colors, attach your logo, and more.
Here's a good question to consider while thinking about custom LMS development: What do you do if an LMS by default doesn't have enough personalization options for you? Well, if your LMS provider doesn't offer customization, then you have to migrate to another SaaS provider that does. Controversially, if you can't find a hosted LMS that meets your needs, you need to build your LMS.
Many LMSs like Academy Of Mine, offer REST API access with certain pricing plans, so you can build your own integrations and extensions as needed. This is important if you want to customize your SaaS LMs yourself. You can learn more about Academy Of Mine's REST API in this documentation.
Custom Learner Reporting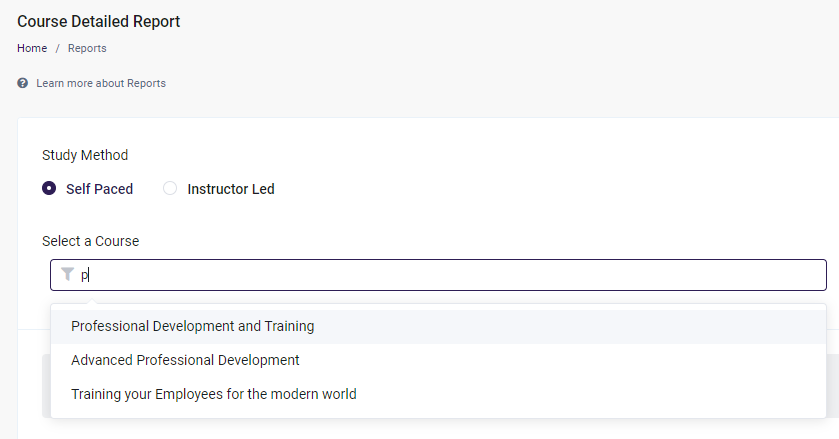 LMS reports help you keep track of students' progress and activity levels in eLearning courses. From checking a student's test results to monitoring how engaged a company is in online training, and more; LMS reporting helps you track learner-related activities in the LMS.
It's in your company's best interest that your LMS lets you report on training without having to use tools outside of the platform…That's why building custom learner reports can be extremely useful for creating reporting features unique to your organization—that aren't included in most SaaS LMSs.
Unlimited 3rd-Party Integrations
When it comes to integrations, there's no better way to integrate with more software than by working directly with software developers. Alternatively, with a SaaS LMS, you're going to be limited to using the integrations an LMS provider supports (nothing more, nothing less).
Here are some different LMS integrations to consider: - Instructor-led training (webinar tools) - CRMs - Sales & Marketing analytics tools - Certification management - Badge and credentialing software - HR software - SCORM compatibility
If an LMS provider you're interested in doesn't support all of the integrations you need, ask about custom integrations and give you API access.
Custom eCommerce Functionality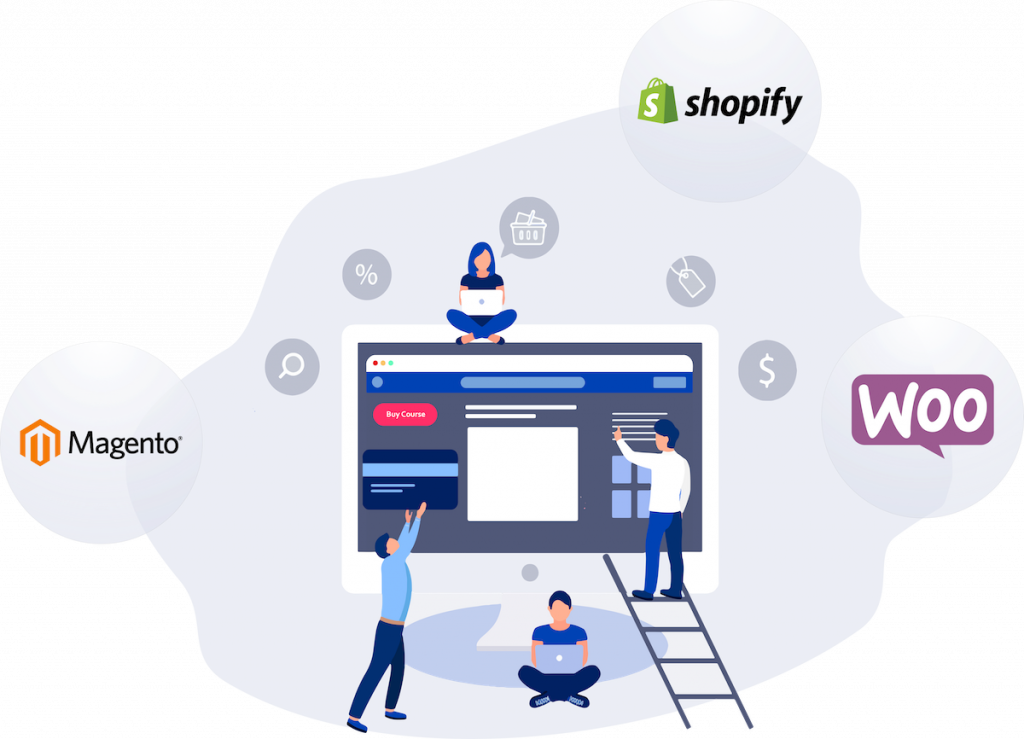 If you're selling courses to customers (B2C), or to other organizations (B2B), then your LMS needs eCommerce. Some LMSs have more eCommerce functionality than others. Meanwhile, some platforms don't support eCommerce, unless you already have a store built with a platform like Shopify that you can integrate. Academy Of Mine for example is designed to integrate with 3rd-party platforms like Shopify, but you can also sell courses directly on the LMS with customizable landing pages!
Understanding exactly how customers should register for your courses—and how you want to sell eLearning—will be another factor to consider while thinking about custom Learning Management Systems.
Why Choose Academy Of Mine To Develop Your LMS?
With so many eLearning agencies and software development companies on the market, why should you choose Academy Of Mine to customize your Learning Management System? We develop your LMS on proprietary software, not open-source technology. In other words, our developers have been working with AOM software for over 9 years; we developed the SaaS Academy Of Mine LMS in-house, and every customer for whom we customized their platform starts with our proprietary software that has been battle-tested and optimized over the years!
Let's talk about some more reasons to choose Academy Of Mine for your custom LMS.
Excellent Customer Support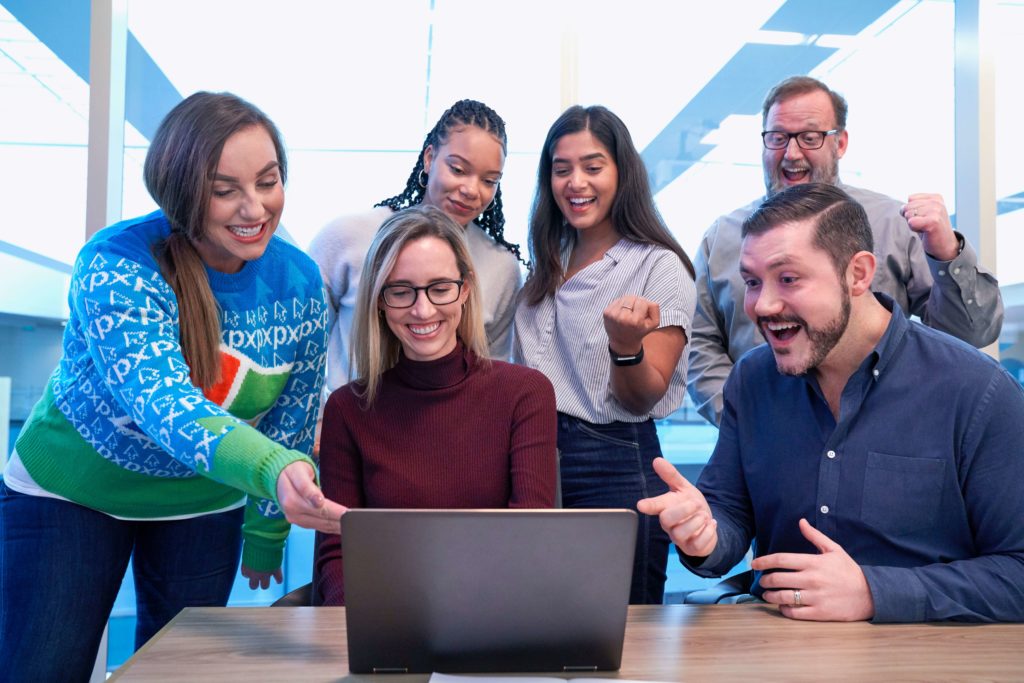 A lot of LMS providers and eLearning agencies brag about their customer support, but we aren't bragging when we say that clients have thoroughly enjoyed AOM support since the beginning.. Customer success and tech support are one of the many customer-focused tasks that we prioritize in business—and you can see that if you read our reviews or talk to any of our customers.
Established LMS Customization Process
Some of our customers just use our LMS out-of-the-box and don't need any custom development. Alternatively, the majority of our customers require some custom-developed features in their LMS (even if they're minor). Academy Of Mine has a reputation for satisfying customers' needs through our established and efficient LMS customization process.
Below is a simplified overview of our customization process:
Request customization.
Agree or disagree with the preliminary cost estimate.
If agreed, work out customization requirements.
We send the client a proposal that also includes the details of the cost of the work.
Functionality testing between client and AOM (until the functionality is perfect for you).
You can learn more about our customization process in the customization request documentation!
LMS Hosting And Maintenance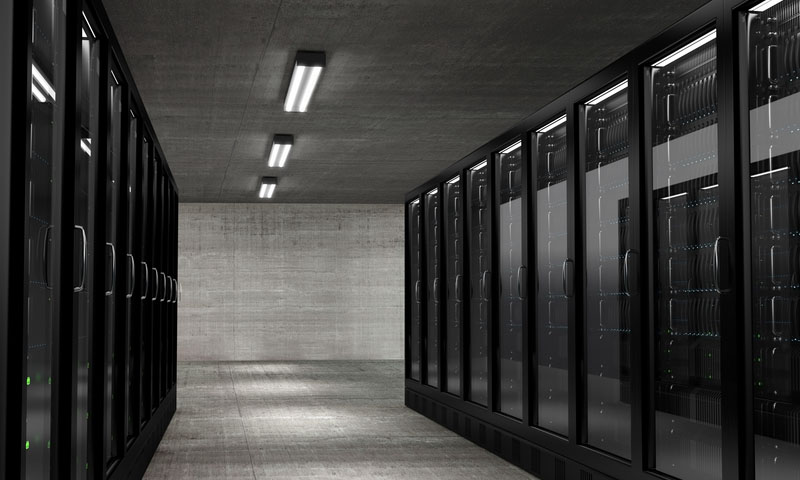 Not only will Academy Of Mine custom develop your LMS, but we'll also host the platform on our server for your convenience. That way, you can focus on delivering high-quality education to your learners, not hosting and maintaining the tech "stuff". Most SaaS LMSs offer hosting in some of their pricing plans, but not all agencies that offer LMS custom development do.
Let's say you were having your LMS built by a company that doesn't host, you would then need to self-host or find another company to host your LMS.
You Save On The Cost
Unlike custom building an LMS yourself or with a non-established party of developers, Academy Of Mine works efficiently since we've been doing this for so many years. To be fair, you may require specifications in your LMS that we have already built for other customers. When customers ask for a feature that our team has built before, the development process is even quicker and more affordable.
At Academy Of Mine, sometimes customers will ask to customize something in the LMS, even though the functionality already exists (they just don't know it). In this case, our support team just points the customers to where they can already find this functionality.
High-Quality Software Development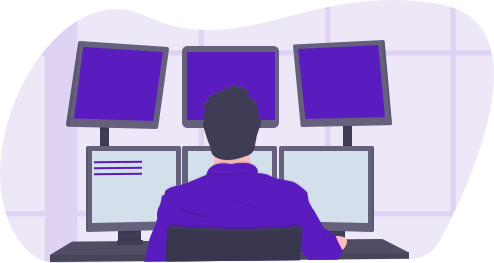 Having your LMS custom-developed by another company puts the quality of your platform in the hands of another company.
Since 2014, Academy Of Mine has been building eLearning platforms and custom-developing features for clients on top of proprietary software. That said, we are not just an agency that builds eLearning platforms; in the same time frame that we've been custom-developing LMSs, we have also offered a ready-made SaaS platform that clients can use without requiring any customization. Albeit our strength is custom development, we wouldn't have customers saying things like "The platform is easy to use and learn out of the box and has great features" if our software wasn't nice.
Are You Ready To Get Started With A Custom LMS?
Custom-developing an LMS is great for designing an eLearning platform that fits perfectly inside your learning & development and business model. With this added flexibility, comes a more expensive investment—and determining whether a custom LMS is right for you is worth some discussion.
If you aren't sure about where to start, we have customers using our LMS as-is and loving it, and we also thrive at developing custom LMS features. Let's talk more over a call if this sounds helpful to you!