Learning Management-System, Professional Training, Self Paced Learning
5 Benefits Of Implementing An LMS For Professional Training
9 min read
|
Apr 11, 2023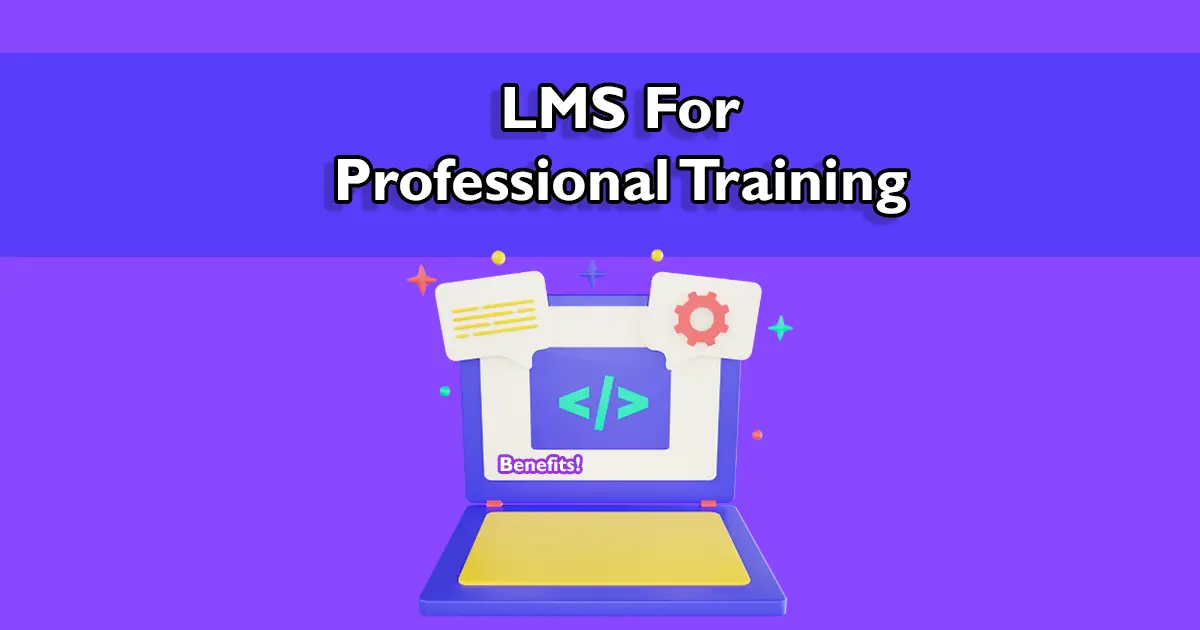 Managing professional training without an LMS is like cooking a family Christmas dinner with a toaster oven.
A learning management system (LMS) is a centralized platform used to create online training content, deliver it at scale, then report on learner progress & performance. LMSs are essential for helping reduce costs associated with training employees online, managing eLearning programs, and improving employee engagement and retention. An LMS is effective for all types of training:
Customer Training
B2B Training
Compliance Training
Employee Development, and more.
Keep reading to learn more about what an LMS is, why it's beneficial to implement, and how to choose the right one for professional training (considering there are different types)!
Successful Companies Today Leverage Remote Training
According to a 2023 statistic by Zippia, 77% of companies are using eLearning, and 41% of Fortune 500 companies use eLearning tools for employee training. Even years after the 2020 pandemic when most companies have returned to the office fully or hybrid, eLearning is still thriving. Online training allows employees to maintain skills, earn certifications, and train remotely.
Training employees in person is expensive because it requires a few non-negotiables:
In-person training space
At least one speaker or instructor to be present
Employees need to commute to a physical location
As a result of these non-negotiables, training in person also makes training large audiences or international companies difficult. In addition to being expensive, in-person training is also not as engaging as eLearning; performing knowledge checks, running group or individual activities, and giving presentations are effective with modern eLearning technologies (and they're affordable).
To train employees remotely, regardless of the training type or sector, you need a centralized system like an LMS.
What Is An LMS?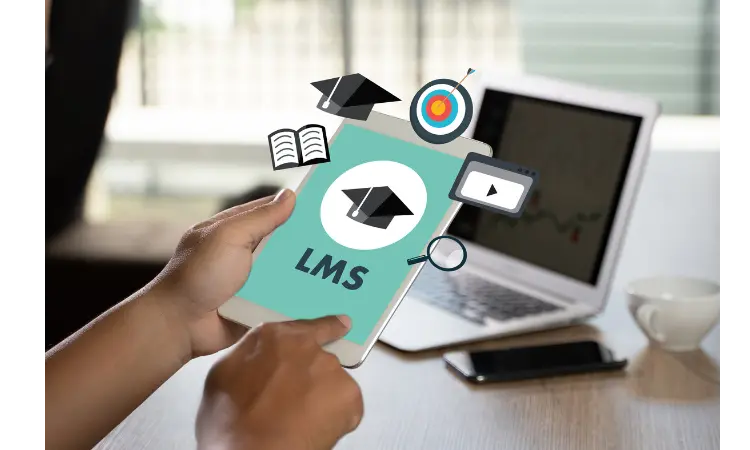 A Learning Management System is a piece of software designed to help you deliver education and manage training efficiently. Online courses managed with an LMS can be carried out with self-paced learning (asynchronous) or with instructor-led learning(synchronous).
It's important to differentiate advanced LMSs such as Academy Of Mine and budget-friendly eLearning tools like Kajabi or Teachable. Learning Management Systems are designed to work with large teams of professional training and are equipped with business features such as eCommerce, learner reporting, and course authoring. On the contrary, basic eLearning tools such as Kajabi or Teachable can be good for solopreneurs and small teams, but not growing businesses that need feature-rich software and customer support.
There are two main types of LMSs:
Open-Source (develop-your-own platform)
SaaS LMS (a ready-to-go platform that is hosted on the cloud for you)
If you consider content distribution method and training type or industry, your LMS options also change.
The Benefits Of Implementing An LMS For Professional Training
If done right, implementing an LMS will significantly improve the efficiency and effectiveness of a training program.
Now, let's explain some specific advantages of using an LMS for professional training.
Reduced costs associated with traditional in-person training
The most common reason for implementing eLearning in a company is to save money!
Before we explain the reasons why eLearning is cost-effective compared to in-person training, you need to be clear on the two types of eLearning:
Self-Paced eLearning (asynchronous)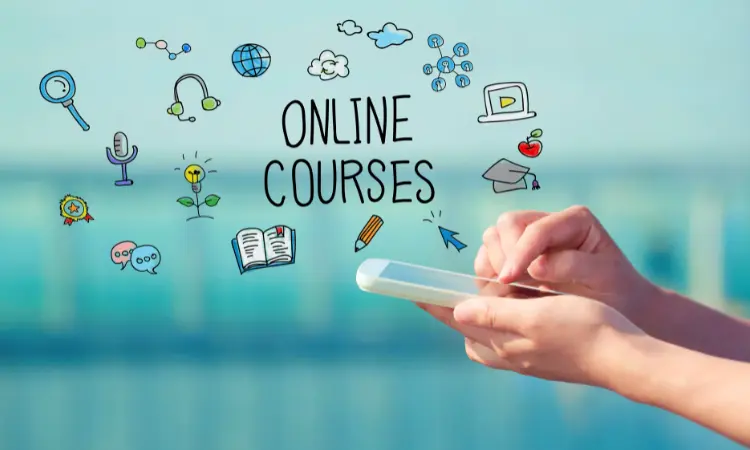 Self-Paced eLearning happens through the delivery of pre-created courses that learners go through in their own time. This is by far the most scalable and cost-effective eLearning type for companies, especially since courses are created once; as learners go through eLearning courses and answer questions and complete assignments, all of this data is stored in the LMS for managers to report on later. Most LMSs allow you to create courses directly on the software and, or upload SCORM courses — a common format for eLearning courses created with third-party authoring tools.
Self-Paced courses are affordable to create and manage, but they aren't always as engaging as Instructor-Led Classes.
Instructor-Led Training (synchronous)
Instructor-Led Training (ILT) is the act of educating learners online with virtual online classes hosted by an instructor. Instructor-Led Classes are made possible online with video-conferencing apps such as Microsoft Teams and Zoom. Even better, most LMSs integrate with webinar tools so your company can schedule and host ILT classes conveniently. Unlike a Self-Paced Course, ILT Courses happen at a specific time for everybody, and an instructor is always teaching them. However, there's a trade-off for requiring students to be present during an ILT class: learners can see and interact directly with their instructor and other learners.
To keep employees engaged in online courses, we recommend using a blend of both types of eLearning (blended learning). This middle-ground approach to eLearning can help your company effectively train employees, customers, and partners online.
Flexibility to meet your organization's growing needs
Your company has unique training needs, and the requirements you have today may change in the future. That's why we recommend a customizable and robust eLearning platform. Similarly, many customers migrate to Academy Of Mine from other tools because they need an LMS they won't outgrow. Our LMS is a good choice for companies because we offer LMS customizations as a service, for folks who need to develop new features and make changes to our LMS but don't have development experience.
Imagine having an eLearning platform designed specifically for your user base — from logos to colors and fonts to features and functionality.
Easily scale training
If you are training customers and external organizations, you will need to separate data between them so there is no overlap. Fortunately, the Portal's feature included with Academy Of Mine LMS can help. Portals are also called a variety of names depending on the company:
Groups
Training instances
Software with multi-tenancy
Wikipedia explains multi-tenancy as "software architecture in which a single instance of software runs on a server and serves multiple tenants. Systems designed in such manner are "shared" (rather than "dedicated" or "isolated"). A tenant is a group of users who share a common access with specific privileges to the software instance."
In simple terms, with Academy Of Mine LMS, you can create a separate training portal for different organizations undergoing training simultaneously. It's important for your LMS to have Portals when selling training courses externally to customers and partners.
Improve learner engagement and retention in eLearning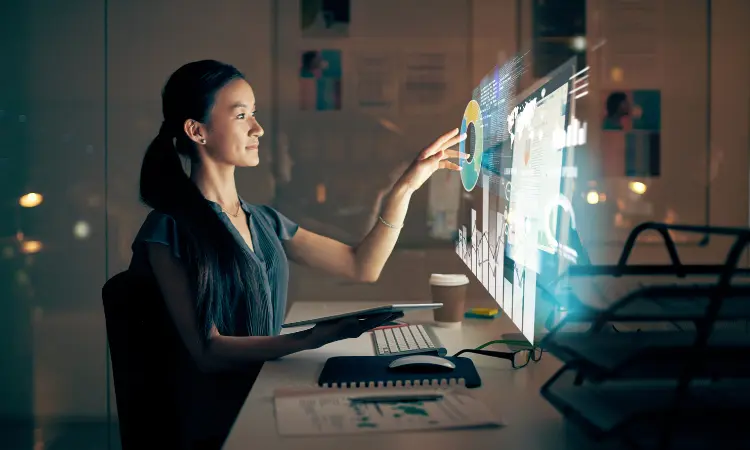 Have you ever attended an in-person class or a speaking event that was so dull you wanted to leave? Imagine if you were in a large classroom or lecture hall watching a small screen with a video presentation and a speaker, but the audio was hard to hear and the video was hard to see. Now, compare this to being enrolled in an online course in the comfort of your home, with up-close visuals that include colorful, high-definition, easy-to-hear, interactive videos, quizzes, assignments, etc.
Thanks to modern technology and instructional designers, the multi-media used in eLearning makes for impressively engaging and effective online courses. Additionally, when you take a solid eLearning course and pair it with an LMS, employees, customers, and partners retain information and stay engaged during online learning.
Track learner progress and performance
Unlike having to manually grade training assignments or put exams through a scantron machine, LMSs automatically keep track of learner scores and performances for you. This means that it's easy for L&D and eLearning managers to report on the progress of learners. LMSs help you monitor learner scores, assignment submissions, and attendance, and you can also restrict learners from skipping content.
Case Studies Of Successful LMS Implementations For Professional Training
We have been providing robust eLearning solutions since 2014, and over 600 businesses in more than 10 countries use our LMS. Why? Let's take a look at some successful LMS implementations.
A-B-CPR
A-B-CPR is a company that teaches CPR, AED, and First-Aid Training. This San Diego-based company offers online courses and in-person classes to the public, healthcare providers, childcare facilities, and more. Before using Academy Of Mine, A-B-CPR used EduBrite to deliver and manage their safety training. A-B-CPR offers courses that contain reading activities, videos, interactive assignments, and more; the company uses a lot of multimedia in their courses, to teach safety training online.
We onboarded A-B-CPR in September 2022, and by November (without any additional migration support from us), they had hundreds of users completing the online courses.
Comparing A-B-CPR's first month using our LMS with their third month, check out what happened with the number of new users enrolled in courses and other course metrics:
27% increase in new user registration
32% increase in course enrollment
32% increase in course engagement
35% increase in courses completed
We cannot take credit for A-B-CPR's great courses, nor their marketing and sales team. However, we are happy they are seeing results in delivering safety training using our software.
Coeliauk
Coeliauk is a UK-based company that works with healthcare professionals to improve the diagnosis of coeliac disease; they also work with the food industry to drive improvements in the safety, choice, and availability of gluten-free food. Using the Academy Of Mine LMS, Coeliauk sells courses about Coeliac disease to restaurants and food companies, so that people on a gluten-free diet can safely manage their diet.
Comparing Coeliauk's first-month selling courses with our LMS software to their last month (nearly a year later), see how their business improved:
77% increase in new user registration
77% increase in course enrollment
78% increase in course engagement
81% increase in courses completed
We are happy our software and team can help Coeliauk deliver online education and support to their audience — empowering them in their mission to help people with gluten-related conditions live happier and healthier lives!
What To Consider When Purchasing An LMS For Professional Training
There are many benefits to implementing an LMS for professional development. But how do you choose the right LMS?
Features and Functionality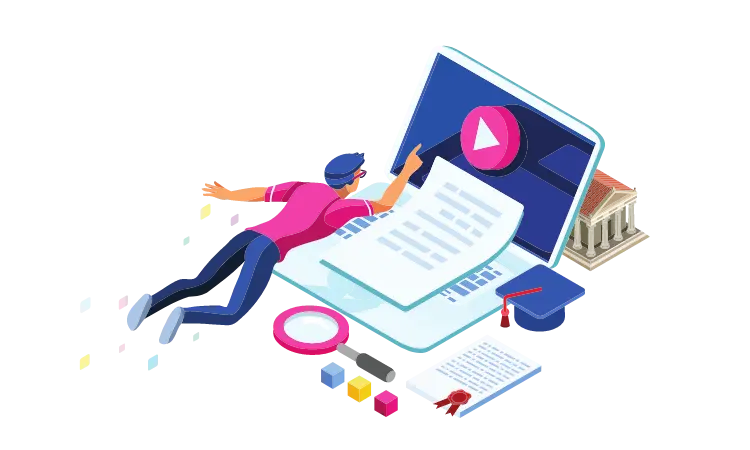 One of the first things to consider when purchasing an LMS is its features and functionality. Many companies switch to Academy Of Mine because of the B2B portals feature — great for onboarding companies and training multiple audiences. Our software has other great features, but the point is that every Learning Management System functions differently and has different features.
Does your LMS need to be a white-label system? Do you need extensive learning reporting? Do you have SCORM courses that you need to upload? These are popular features you may require in an eLearning platform. You can learn more in the post we wrote a post about the essential features of an LMS.
Integrations with other tools
Are you using a CRM? What about an HRIS system? It's important to consider what tools you will need to integrate with your LMS. For example, if you're selling training courses online, are you using Shopify or WooCommerce? If so, your LMS must support these.
Here are some categories of LMS integrations:
Webinar tools
Single sign-on
Web analytics and tracking pixels
Rest API and Javascript
CRMs and sales tools
Flexibility and Scalability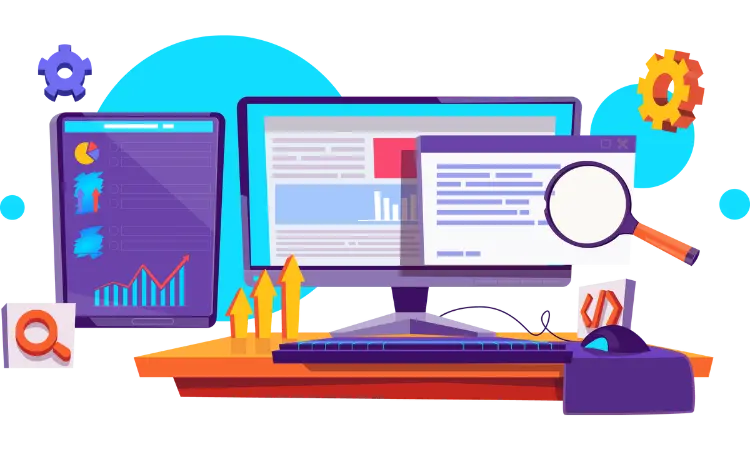 Before even considering an eLearning system, you should talk with your coworkers, employees, and any stakeholders involved in the training process. Some LMSs are designed for small solopreneur-like operations, while others are great for corporate training programs that involve thousands of employees. You can usually find out about what an LMS is known for simply by looking at its website and reading about its customers and product features.
If you're worried about outgrowing software, you can calculate how many monthly active users (MAUs) are going through your training. Then, use this number as a benchmark when shopping around. Every company prices differently, but it's common for your pricing to change based on how many users are actively using your LMS and taking courses.
Another consideration to make while shopping for an LMS is how customizable and scalable your software needs to be. If you require flexible software, we recommend you work with a company that allows you to upgrade features and storage. Otherwise, you will be stuck using rigid eLearning software that's easy to outgrow.
Speaking of flexible and scalable LMSs, here are two ways you can customize your platform at Academy Of Mine:
LMS Pricing Model and Cost
Every LMS company is different, but you can expect customer support and that your software is hosted for you when working with SaaS companies. Pricing plans also usually differ based on what features you need (in addition to the # of MAUs).
If you don't want to buy learning management software, you can build an LMS with open-source software. However, before you rush off to do that, here are some downsides to building an LMS:
Open-source software is free, but there are a lot of plugins you will need and development expenses.
Say goodbye to customer support.
You need a team of developers and lots of time.
Lots of risks and unknown variables involved.
You have to host the software yourself.
If you're interested in a SaaS LMS, prices at Academy Of Mine start at $299/month.
Why Learning Management Systems Are The Best Tool For Professional Training
An LMS can improve employee training programs by providing a centralized platform for managing training. Also, thanks to LMS features like self-paced courses and learner reports, reducing costs associated with traditional training methods, and improving overall training efficacy in online programs is easy.
If you want to prioritize your employees' growth, along with the success of your customers and external partners, then offer them eLearning courses and online training with an LMS!
Want to learn more about our LMS? Book a call today.